St Moritz: the rise and rise of the ultimate winter wonderland
Skiing, slalom, bobsleigh, ice skating... the luxury Swiss resort is home
to them all – and far more besides
The worldwide renown of St Moritz as a winter-sports resort began as a bet. At the end of the 1864 summer season, hotelier Caspar Badrutt challenged a wealthy group of British spa guests at his Kulm guesthouse to stay beyond the usual season and experience the Swiss Alps in winter - enjoy it or your money back. It was the birth of winter tourism and, over the following 30 years, the resort also served as the leading crucible of winter sports. As well as skiing, the new tourists imported curling from Scotland, took part in the first European Ice Skating Championships, and developed the sports of bobsleigh and skeleton bob, culminating in the opening of the Cresta Run - the terrifying headfirst-sliding course that ends in Celerina, just outside St Moritz.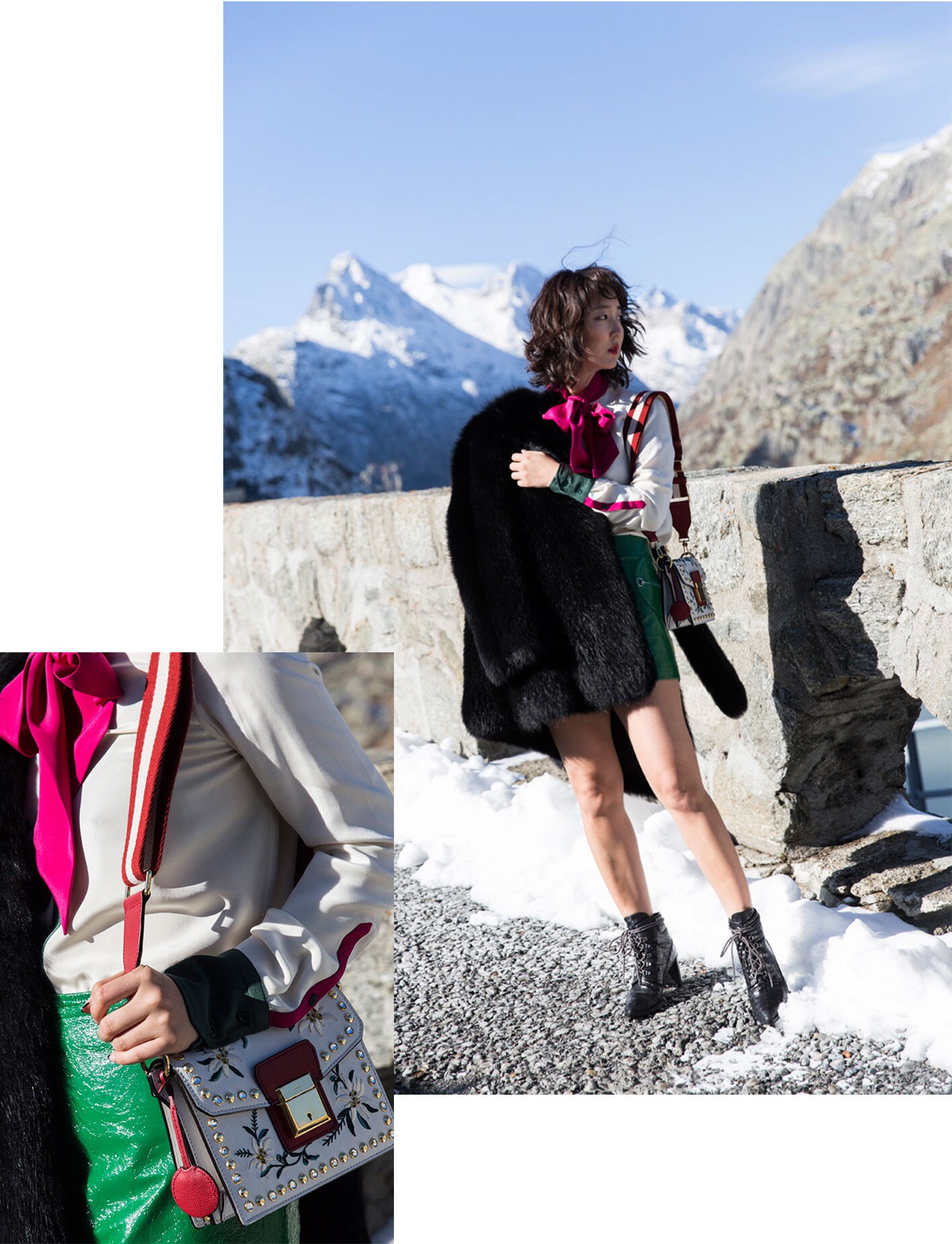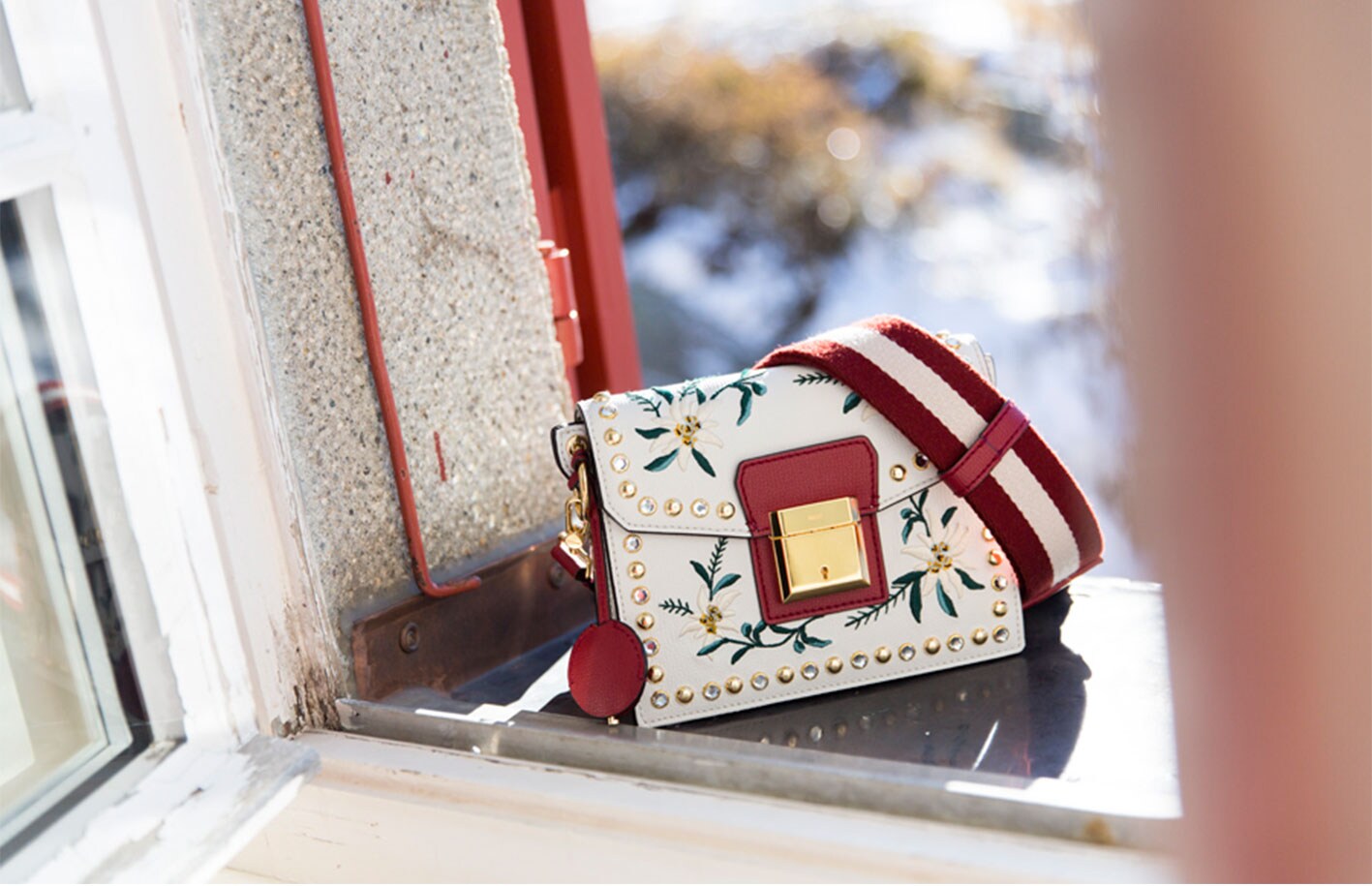 No surprise, then, that St Moritz held two Winter Olympic Games - in 1928 and 1948 - before most resorts had held one. Nor that in February 2017, it will host a record fifth Alpine World Ski Championships. In the mid 20th century, the leading name in Alpine footwear was Bally, and the Swiss company's relationship with St Moritz was firmly cemented when the men's slalom and women's downhill races were won by homegrown athletes in Bally Rominger ski boots – leather but with revolutionary steel fittings to improve response. A nod to those days can be found in such contemporary Bally winter boots as the Chamonix (ironically named after the host of the first Winter Olympics, in France).
Badrutt won his bet and more… in 1896, the family could afford to purchase a second property, an existing hotel, which was renamed Badrutt's Palace. After extensive rebuilding, including the addition of an eye-catching tower, which has become a St Moritz landmark, it lived up to its grandiose name. Other luxury hotels followed – there are currently five in the town: as well as the Kulm and Palace, the Carlton, Suvretta House and the newest, the Kempinski, which opened in its current guise in 2002.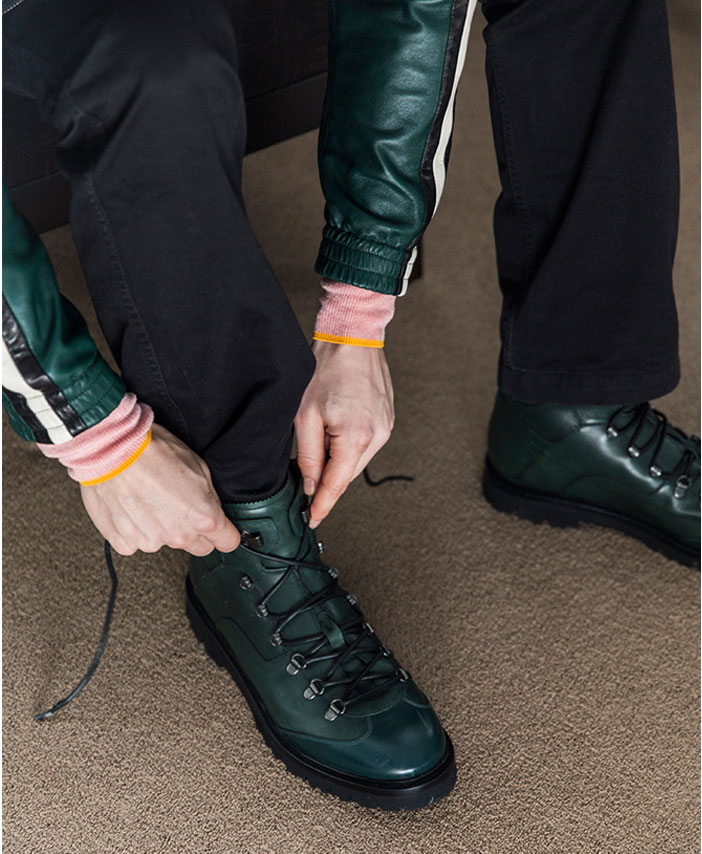 The resort has attracted a roster of luxury boutiques to rival the likes of Monaco. The traditional central street, Via Maistra, where Bally opened in 2010 near independent art galleries and specialist chocolate, caviar, cigar and skiwear shops, runs alongside Via Serlas, a parade of luxury retailers, including Chopard, Harry Winston and Asprey.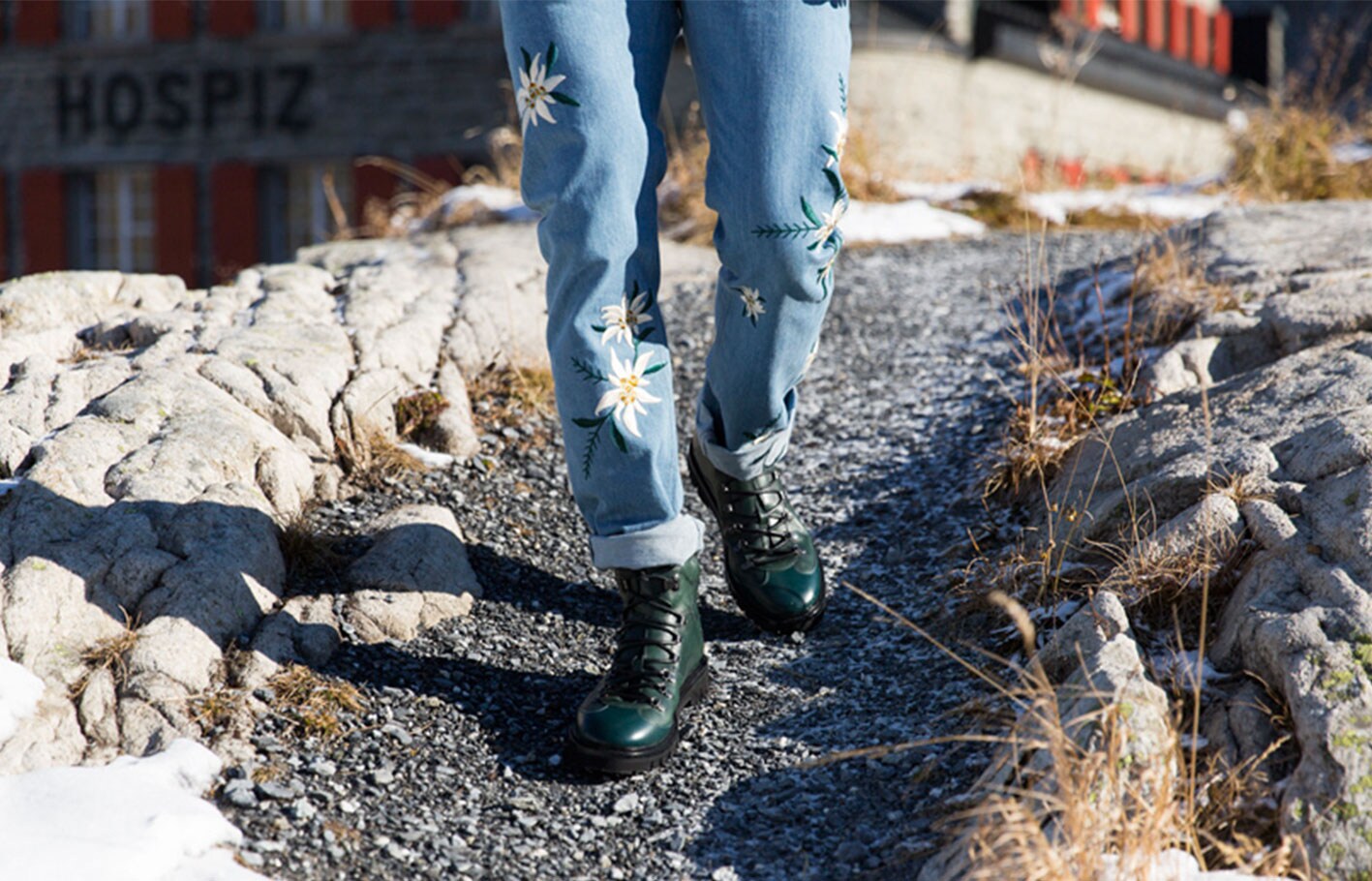 One of the reasons Sankt Moritz – to give it its full name (German is the predominant language, followed by Italian and the language of the Engadine valley, Romansch) – continued to thrive throughout the 20th century was its railway station, the highest urban stop in Switzerland. As well as having connections to Zürich and across the border into Italy, St Moritz is also a terminus on the Glacier Express – somewhat of a misnomer, as this comfortable sightseeing train takes seven and a half hours to meander (including, at one point, riding over a corkscrew bridge) through stunning scenery to another of Switzerland's luxury ski resorts, Zermatt, in the shadow of the Matterhorn. It is the iconic red trains of the SBB railway that inspired the familiar Bally Trainspotting stripe, found on many shoes, bags and other items.
The Swiss Alps influence the current Bally collection in other ways, too. Although Badrutt did his job in promoting St Moritz in winter, the resort is also beautiful in summer, when the pistes of Corviglia are transformed into meadows studded with wild flowers, and edelweiss peep out among the rocks higher up. The photographs on this page feature fashion writer Shini Park wearing Bally styles inspired by those flowers - the Korean-born, London-based blogger behind the Park & Cube blog took a trip through the Alps and stopped off in St Moritz. Hikers and mountain bikers can explore the slopes, following separate marked paths, while the more intrepid can climb the peaks in relative safety along a via ferrata (ladders, bridges and pegs with a safety cable to harness to).
Meanwhile, the lake over which Sankt Moritz looks is as busy with sailing boats, windsurfers, kitesurfers and rowers as it is in its frozen form – between January and March, it is the location for sports as diverse as polo, horseracing, a cross-country ski marathon and even cricket. St Moritz is never short of an event, but they're not all sporty. In recent years, the annual Gourmet Festival has been a highlight – each year, leading chefs from a specific country (2017 is USA) come to showcase their food.
Not that St Moritz is short of fine dining. It has five Michelin-starred restaurants, two of which have a pair of étoiles. Bumanns Chesa Pirani is a collection of cosy, wood-panelled rooms, where contemporary interpretations of Swiss classics (plus a special saffron-themed menu) are served; while Ecco on Snow is Rolf Fliegauf's winter iteration of his seafood restaurant on the shores of Lago di Maggiore. Feel free to linger over a meal there – there is no chance of missing the nightlife later, as the legendary, celebrity-studded King's Club in the basement of Badrutt's Palace stays open as long as there are people dancing!
Bally, Via Maistra, 7500 St Moritz; +41 81 833 6454; bally.com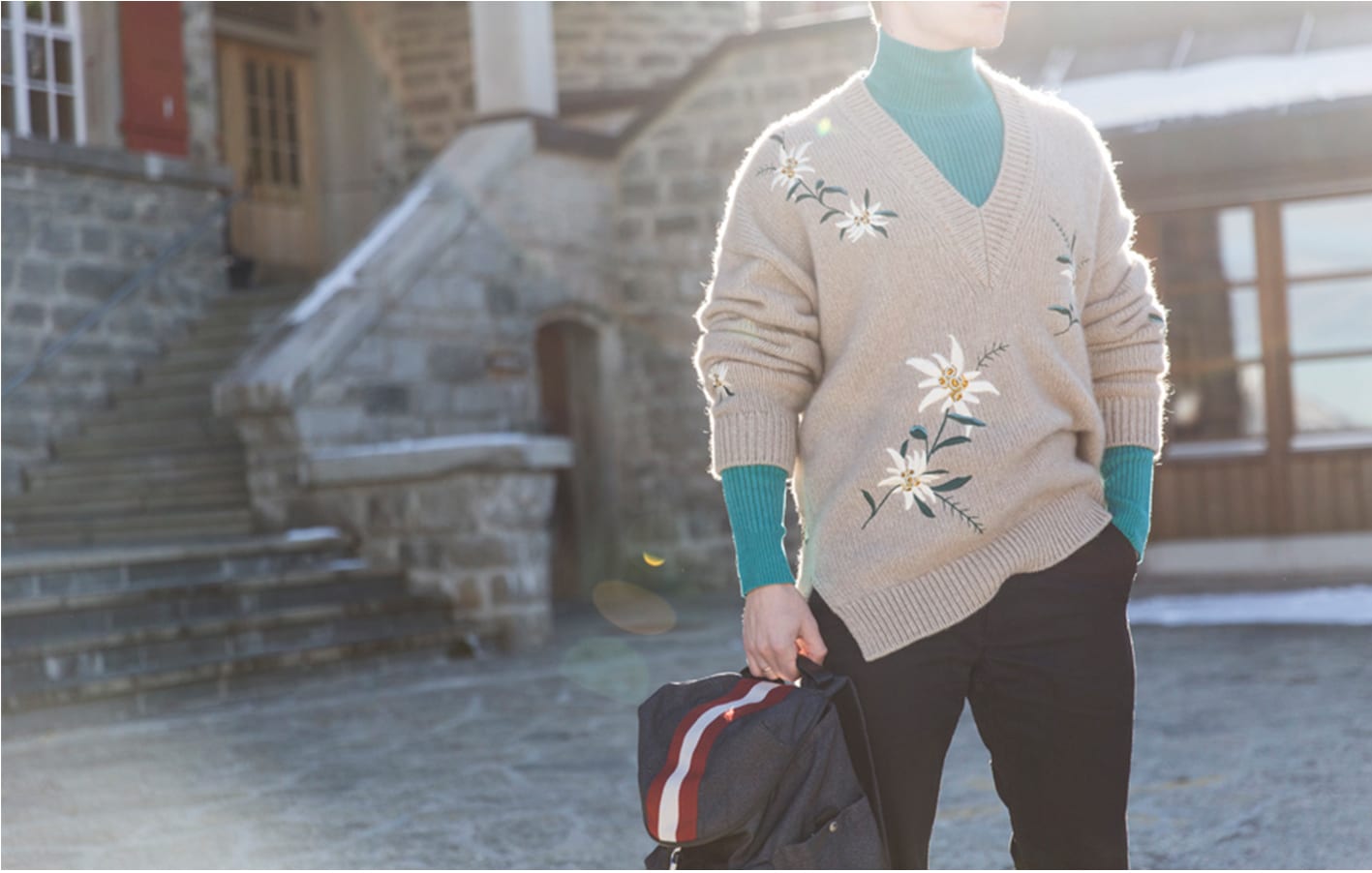 HOTELS
Badrutt's Palace Hotel
Via Serlas 27
+41 81 837 1000
badruttspalace.com
Kulm Hotel St Moritz
Via Veglia 18
+41 81 836 8000
kulm.com
Carlton Hotel St Moritz
Via Johannes Badrutt 11
+41 81 836 7000
carlton-stmoritz.ch
Suvretta House
Via Chasellas 1
+41 81 836 3636
suvrettahouse.ch
Kempinski Grand Hotel des Bains
Via Mezdi 27
+41 81 838 3838
kempinski.com/stmoritz
RAILWAY
Swiss Travel System
swisstravelsystem.com
RESTAURANTS
Bumanns Chesa Pirani
Via Chantunela 15
+41 81 854 2515
chesapirani.ch
Ecco on Snow
Via Maistra 3 CH-7512, Silvaplana
+41 800 333 313
giardino-mountain.ch
EVENTS
Snow Polo
snowpolo-stmoritz.com
Engadin Ski Marathon
engadin-skimarathon.ch
Cricket on Ice
cricket-on-ice.com/
White Turf horseracing
whiteturf.ch
St Moritz Gourmet Festival
stmoritz-gourmetfestival.ch
ACTIVITIES
Giorgio Rocca Ski Academy
Via dal Bagn 52
+41 79 941 6666
grskiacademy.com
Cresta Run
cresta-run.com
Olympic Bobsleigh Run
olympia-bobrun.ch
Bike Center St Moritz
Via Mezdi 17
+41 81 836 6161
suvretta-sports.ch
Crystal Events
Via Rosatsch 18
+41 81 834 4935
crystal-events.ch
St Moritz Sailing Club
Via Grevas 34
+41 81 833 4056
scstm.ch