SARA, SMILE
"If I was a thing, I would definitely be a crystal or rainbow"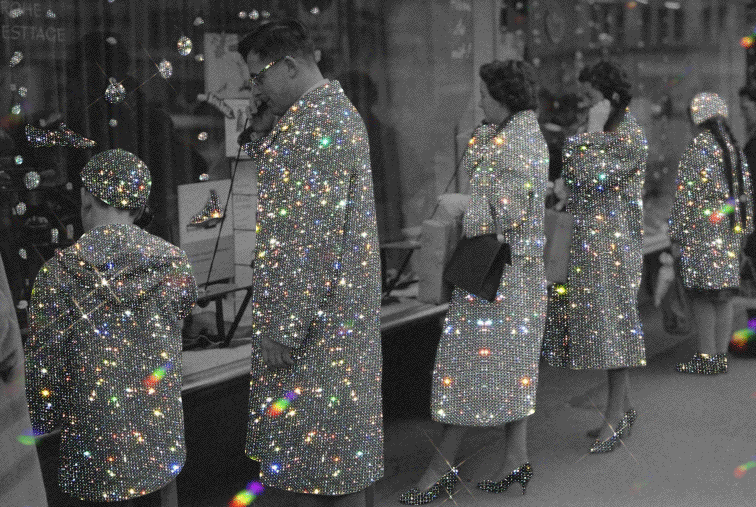 Who doesn't love a bit or sparkle and a colour spectrum? Digital artist and Instagram-sensation Sara Shakeel has become a global phenomenon creating collages festooned with glittering crystals and a kaleidoscope of rainbows.
Becoming an artist collected and admired by the likes of Coco Rocha and Sarah Jessica Parker was unorthodox to say the least. For Shakeel's traditional Pakistani parents, art simply wasn't a career option despite her creative streak. She made an acceptable college choice - dental school - which she loved equally. "Taking away pain and fixing teeth of the impoverished gave me a similar peace that creating art does."
After several attempts, Shakeel didn't pass her exams – apparently for personal rather than knowledge reasons – so dentistry wasn't an option. Being 27, unmarried and without a career spelled disaster for Shakeel's family. Compounding the problem, she gained over 40 pounds. "I was in a dark place when I made my first piece of art" says Shakeel who created a crystal screen vintage tv set against bubble wrap and floating crystalised capsule pills somewhat accidentally while her laptop was broken. She was fiddling with a Samsung notebook and stylus instead to pass the time. She posted the result on Instagram and got 23 likes which boosted her confidence.
The art became cathartic and with each new image, Shakeel's mood and notoriety improved. Many pieces reflect her personal triumphs and struggles such as a personal favourite, a carton of McDonald's fries which have been covered in crystals. Her work has earned her a nomination at this year's Glamour Awards in Milan on 6th December.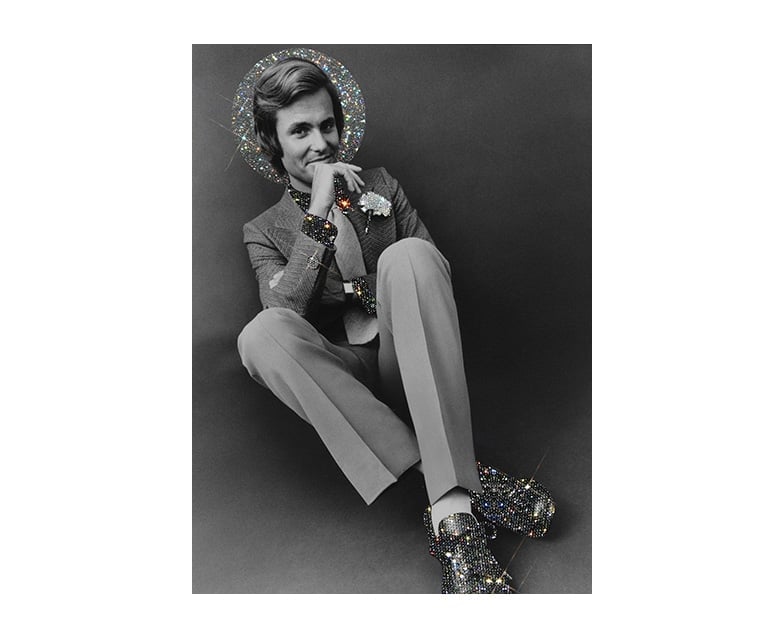 In the same organic fashion, Bally's creative team noticed a similarity with the "Gifts That Glimmer" Gift Guide campaign and Shakeel's work which sparked an idea. With a vast photo archive amassed over 167 years, the team selected a group of photos that could use the artists shiny touch and approached her to do a special collaboration.
"I remember my father had special shoes he warned us not to touch, the TK Scribes said the artist "I have this memory of how special Bally is." She narrowed the photos down to six and got to work. "The first thing I did was look at the photo and then imagine myself at that time." And then in keeping with the holiday theme, gave them a crystal once-over.
The images range from groovy early 1970's models wearing Bally clothes and shoes to Bally store windows circa mid-1950's Switzerland. The black and white images have been given a cheerful dusting of crystal motifs covering the model's clothes, store window offerings and even a gaggle of shoppers experiencing the windows in Zurich. Bally social media channels will launch the images as part of a campaign beginning on 6th December.
Shakeel's emotion goes into each piece of brilliant artwork.
And at Bally, the power to gleam is a mutual feeling.