Celestial Style
Take your inspiration for Spring Summer 2018 dressing from the stars this season, writes Tamsin Crimmens
Whether you are a creative fire, practical earth, sociable air or sensitive water sign, looking to the skies for your next fashion fix has never been easier. Indeed, you don't need to be an expert stargazer to hone your astrological aesthetic: Bally's Spring Summer 18 collection has every element covered.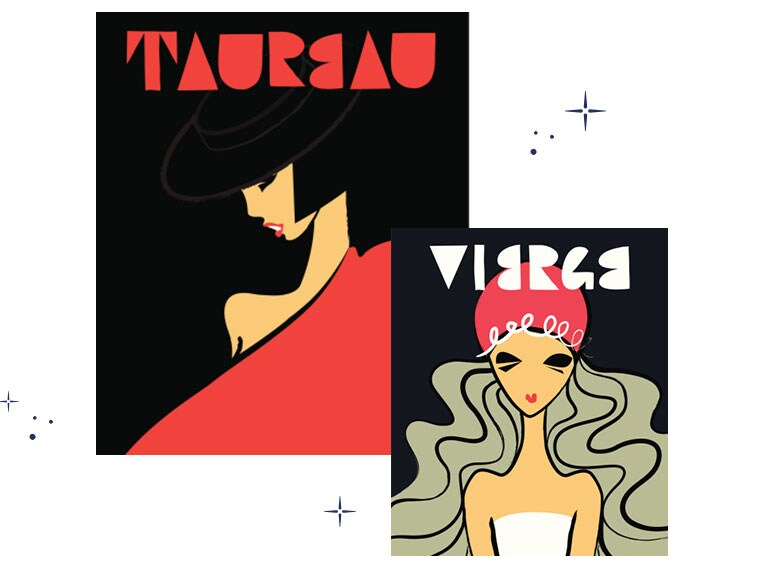 Earth Signs: Taurus, Virgo, Capricorn
Earth signs have their feet firmly on the ground, which makes them reliable, dependable and of course, realistic. Happy in the material world, (as opposed to daydreamer air signs or emotional water signs) they love high-quality material goods and value craftsmanship.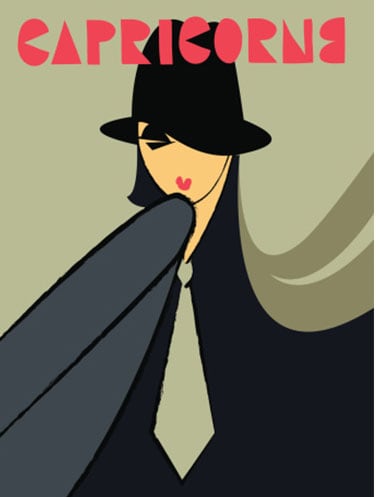 Wisely investing in accessories that will go the distance is top of any earth signs' wish list. Taking their inspiration from the ground up, they are attracted to plant and flower motifs. Bally's B-turn bag, which has been updated for Spring Summer 2018 with a flower and check design, is sure to get the strong and stable earthy types excited. Being too down-to-earth can run the risk of being a tad boring, so take inspiration from Bally's 70s-inspired lookbook and mix things up with texture, pattern in moss-green, camel and berry tones.
Practical Taurus, Virgo and Capricorn men will love the resilient nylon of Bally's Wallie tote bag in classic black. Adding a hardy nature to the city commute, earth signs are known for being detail-oriented so will appreciate a sturdy top handle, zipped closure and internal pockets for keeping belongings organised. Loyal and stable, earth signs tend to stick with their people (and accessories) for life.
Fire Signs: Aries, Leo, Sagittarius
Taking its inspiration from the urban street culture of the late 70s and early 80s New York, Bally's Spring Summer 2018 collection is the stuff of dreams for energetic, passionate, creative and dramatic fire signs. Yes, Aries, Leo and Sagittarius covet vibrant colours, take bold fashion risks and love to catch attention with their style, much like the graffiti artists, street photographers and musicians forming their own identities during this iconic era.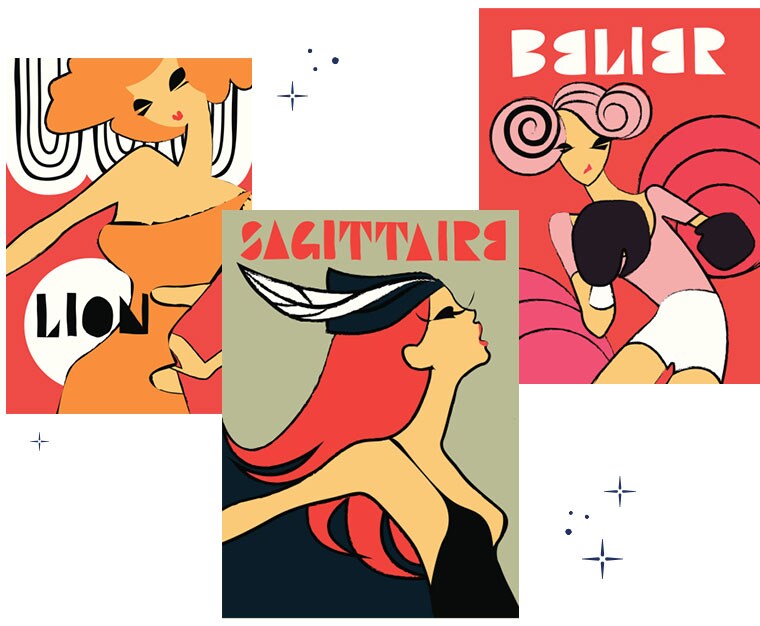 Chic, urban sportswear in Bally's menswear collection this season emphasises relaxed dressing done your own way - music to the ears of adventurous and energetic fire signs. The replica retro Gavino sneakers illustrate the mood of the collection, with their nod to hip-hop era classics. Be bold like fire and pair your Gavinos with Bally's oversized (fire signs don't do understated) logo inscribed canvas tote.
Aries, Leo and Sagittarius may sometimes be drama Queens and short tempered, but they also forgive easily. Always ready for action, they love dressing up and catching admiring eyes. Bally's B Turn bag may be timeless and iconic, but it's the electrifying lightning bolt details that make it perfect for fiery ladies. Unafraid to clash textures and prints, they are excited by the endless sartorial possibilities Spring Summer 2018 presents.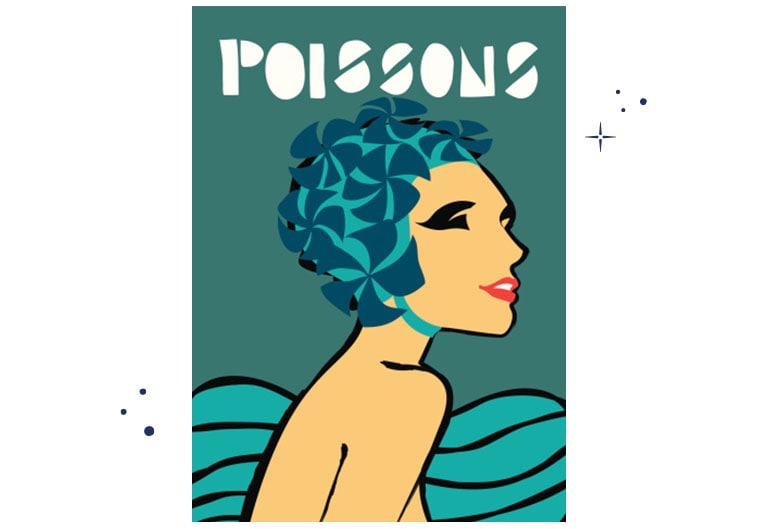 Water Signs: Cancer, Scorpio, Pisces
Romantic and emotional, water signs Cancer, Scorpio and Pisces are as beautifully mysterious as the ocean itself. Often wearing their emotions quite literally on their sleeve, (water signs tend to dress according to how they feel on any particular day) they favour accessories that whisper elegance instead of shout.
Nothing suits a water baby like the light blue 'Ocean Spray' colour of Bally's sophisticated and luxurious Suzy bag for women and Helliot low-top calf leather trainer for men. Super sensitive water signs will love the soft goat leather of the Suzy, which has been specially treated and tanned to ensure the grain is beautifully soft to the touch. Tactile perfection.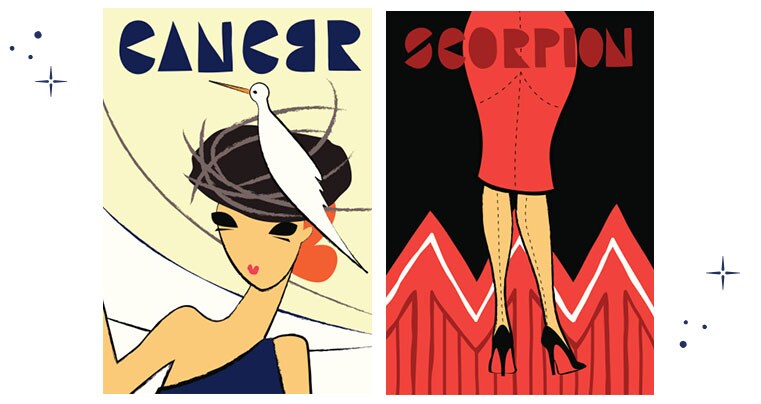 Imaginative and dreamy water signs will love the romance of Bally's modern interpretation of the ballerina pointe. The low heel of the Lavin is supported by a dainty, tonal ribbon, which wraps around the ankle and nods to Bally's heritage as a ribbon-maker. Yet beware, intuitive and empathetic water signs can sometimes be accused of being a bit, well, wet. Avoid any accusations of insipidness by opting for punchy black leather for just the right amount of whimsy in work and weekend outfits.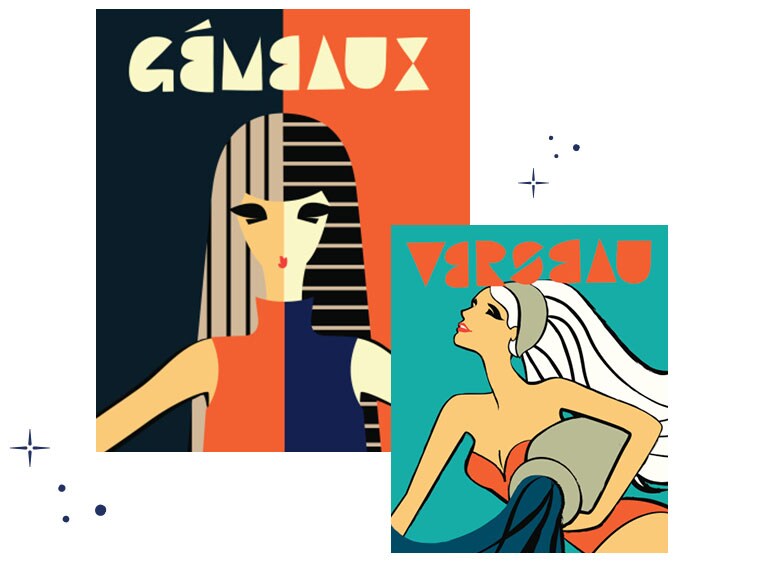 Air Signs: Gemini, Libra, Aquarius
Air signs are the social butterflies of the zodiac. Thinkers, intellectuals and communicators, they are happiest during a philosophical discussion, party or intimate get-together with friends.
Given their ability to offer perspective and take an 'aerial view', Gemini, Libra and Aquarius ladies are most comfortable in towering party heels. Bally's Coline sandals in luxe black suede with cool chain detailing are the perfect accessory for air signs who need to traverse effortlessly from office to cocktails.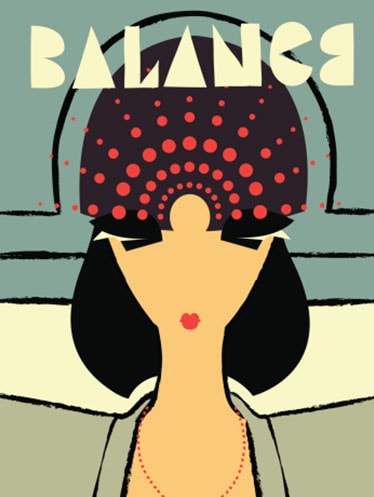 Relationships are the most important thing to these girls, and with so many social engagements (at which such rational and objective beings can generally be found dispensing advice to their adoring audience) they need hardworking accessories. Let the Coline chunky open-toe sandal solve summertime day-to-night dressing dilemmas by pairing with denim with turned up cuffs and a simple T-shirt under a blazer.
Generally considered eccentric, fashion-forward types, Gemini, Libra, Aquarius chaps need a little something extra from their accessories. Introducing the Bally Beetle - the calf leather Brasai bifold or Balen zip-around wallet both feature a quirky insect print. Chic and practical, the seamless organisation of daily essentials is vital for airy men, who can sometimes be a little scattered and indecisive, floating out of reality like a balloon in the sky.