Mother's Day Around The World
Celebrate Mother's Day in style with Bally's picks from SS18
Whether it's Mother Nature or Mother Earth, Magna Mater or the Heavenly Mother, we've celebrated mothers throughout civilization.
From the earliest festivities dating back to Ancient Greece and Rome, where mythological maternal deities such as Rhea and Cybele were honoured, we've always admired a mother's awe-inspiring ability to create new life.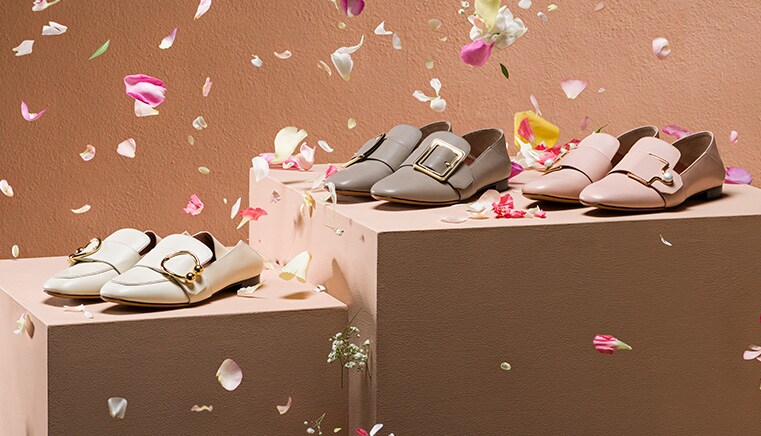 Today, the celebrations coincide with stepping into a new season – preferably in one of Bally's babouche-style slippers. The Maelle, for example, comes in either black suede with a silver trim or a pearl-embellished blush or black calf leather, to take you from day to night. Meanwhile, the classic Malinda in a soft shade of bone and the Janelle leather slippers in wheat with an elegant gold buckle are hard-working neutral shoes that complement any springtime outfit.
Since modern Mother's Day often coincides with the arrival of spring, with floral gifts traditionally given. In China, children give mothers lilies as tokens of appreciation – a gesture evoking the ancient ritual where Chinese mothers would plant a lily to mark a child leaving home.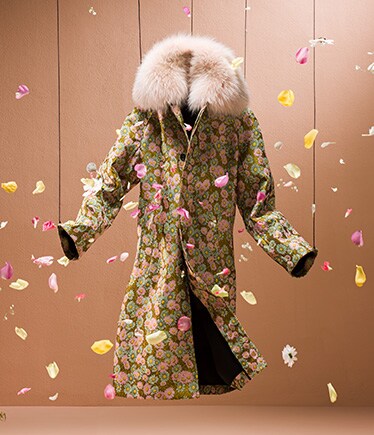 For a twist on the traditional gift though, floral fabrics make the perfect focus. Bally's Floral Jacquard Car Coat with a pink fur trim would beat a bunch of flowers any day, while the brown calf leather B Turn bag, featuring both tartan check and floral brocade, will carry you across the seasons.
But if you're keen to keep up tradition, consider carnations. As well as being popular in China, the carnation flower is synonymous with the day in the United States too. In America, many consider the first Mother's Day to have been 10 May 1908, when Anna Jarvis sent 500 white carnations to the local Methodist church in her home town in West Virginia to commemorate all mothers, but particularly her own.
Jarvis's gesture started a national holiday, and the white carnation became a symbol for it. Not all gifts inspired by tradition need to be white though – the catwalk's current penchant for blush makes for perfect Mother's Day presents. As the season changes, give a gift to fend off any lingering chills, such as Bally's sumptuous beaver fur coat or the skinny silk scarf in a quirky ladybird print. But if you'd rather follow tradition, accessories are the way to go, such as the Linney embossed calf leather wallet, which comes in a pretty shade of ruby pink.
Of course, not all Mother's Day celebrations hold to the same traditions, with many embracing the local culture instead. In Thailand, for example, Mother's Day is marked on 12 August to coincide with the birthday of the queen mother, Sirikit, the 'mother of the nation'.
Meanwhile in Ethiopia, families gather together to feast for Antrosht, the festival spanning several days dedicated to motherhood. But the prize for most interesting celebration goes to Bolivia, where Mother's Day is marked on 27 May. This date commemorates the 1812 Battle of Coronilla during the Bolivian War of Independence, which saw, for the first time ever, hundreds of women band together to rush down Coronilla hill and defend their hometown from the Spanish. Today, these women are remembered as the "Heroinas de la Coronilla" – the Heroines of the Hill – with Mother's Day designated to commemorating their bravery.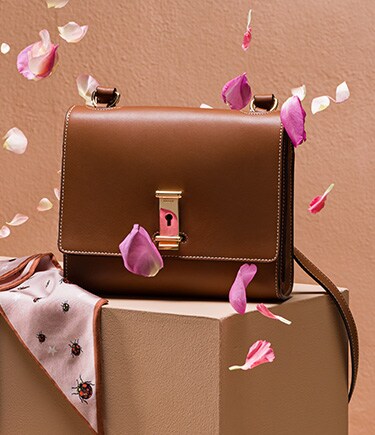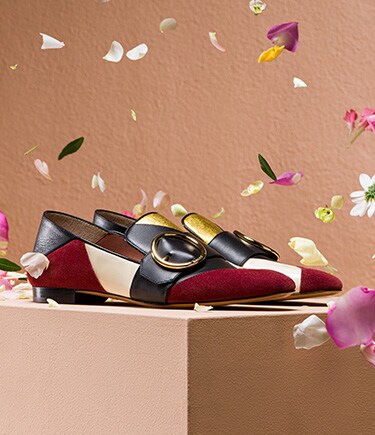 For a less mainstream celebration like this, you're going to need a less traditional gift. Introducing The Keyhole, a plain calf leather crossbody bag in a multi-functional tan that embraces the season's chic utilitarian trend. Pair it with the Lavin bone calf leather lace-up flats – Bally's modern take on the classic ballerina pumps – perfect for fans of stylish practicality.
Or alternatively, opt for something more offbeat with Lottie, a pair of multi-coloured leather slippers in rich, muted tones. Or perhaps a quirkier version of the Janelle slippers embellished with sparkly stars and hearts – ideal for a mother with unique signature style.
But whatever you pick from the Bally SS18 range, rest assured that you'll be getting a gift as special as your mother. After all, we think she deserves it.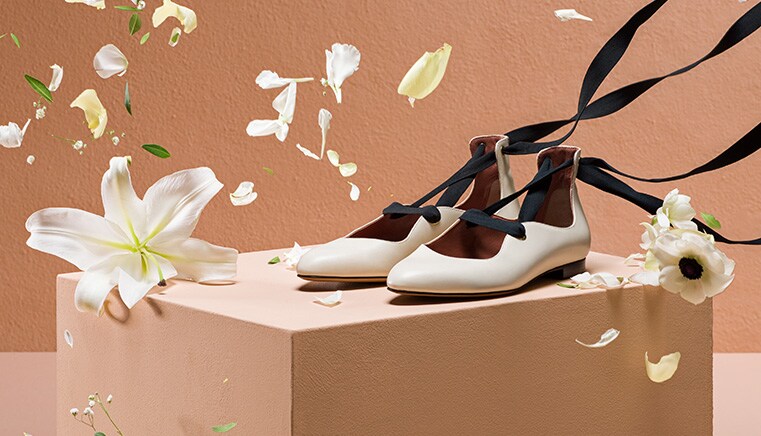 Happy Mother's Day.
From Bally, with love.