Shanghai City Guide: Tang Yan's Take
Shanghai – a city with many different faces to explore, from delicious food adventures to fashionable style choices. With thirteen Bally stores, Bally's first Asia-Pacific spokesperson Tang Yan takes us through Shanghai, with her own insights into the city.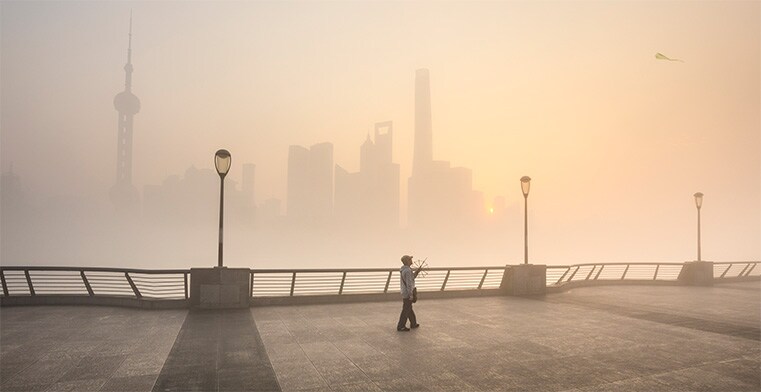 Sunrise on the Bund is a delight. Along Shanghai's broad promenade, clusters of kite-fliers, sword-wavers and tai-chi acolytes are quietly practising their pleasures. A beautiful, solemn serenity imbues the early-morning haze – and there's no sense, absolutely none, that this is the one of the world's fastest-growing cities. "I was born in Shanghai," says Tang Yan. "It's my hometown and my home. The city is special to me. I like everything about Shanghai. It's historical and nostalgic, meanwhile it's also a prosperous metropolis."
And it is. The thrilling riff of old and new epitomises a permanent, pulsating flux. Some of Asia's tallest towers soar above Art Deco masterpieces and Buddhist temples abut record-breaking subways. The two terms are transient, too – old can very easily be respectfully reinvented as new, as demonstrated by The Waterhouse Hotel at South Bund. Formerly derelict army barracks, now a classy white-walled residence.
Shanghai flanks the Huangpu River: more historic areas mostly lie west, including the Bund, while the opposite bank is a glittering, gobsmacking world of trendsetting modernity. Both demand exploration and, even with your days free, you'll need a while to take it in. Daytime excursions require style AND comfort, and Tang Yan has the perfect choice. "I prefer to wear comfortably when hanging out. Bally Janelle shoes are one of my favorites," she reveals. "The design of square buckle is chic and special. It can be worn in a relaxed way with the counter flattened. Bally has designed more Janelle shoes with different prints this year, which makes the collection become more adorable."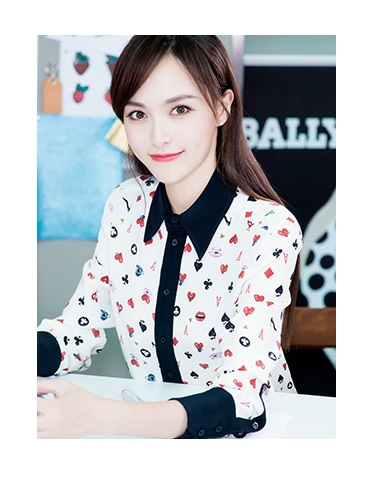 One day could be entirely spent shopping; locals here are known as 'little capitalists', such is the swell of retail options. Begin in Jing'an, near an eponymous gold-topped temple, at haute-couture haunts such as seven-level Réel Mall's international designer boutiques, and the equally-luxe Kerry Centre. Another could be spent seeking the most authentic food haunts – something Tang Yan highly recommends. "I like authentic local restaurants. But due to my busy working schedules, I don't have much time eating outside," she says. "My favorite cuisine is made by my mom. I think my mom is the best chef in the world."
Continue the art fix over dinner by recently opened Sense 8 in Xintiandi – a pedestrianised design and food quarter. The superior Cantonese cooking here is relished in an opulent room of rare antiques and brightly tiled floors. Elsewhere, you could nip to a dumpling house for the city's beloved xiaolongbao or stop for scallion-oil pancakes at street-food stalls. Keep an eye out for desserts, says Tang Yan, especially "for afternoon tea. Yes, I'm crazy about desserts!"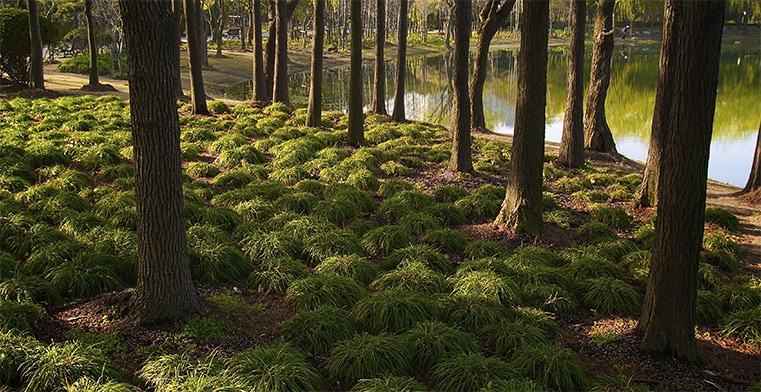 East of the Huangpu – most enjoyably crossed by public water taxi – is Lujiazui, where eye-catching skyscrapers nose into the sky. Most impressive are the twisty Shanghai Tower, hollow-topped World Financial Center – or Bottle Opener – and space-agey Oriental Pearl TV Tower. All afford glorious views – but so does the Grand Hyatt's 87th-floor Cloud 9 bar, where armchairs and artful cocktails make that impressive view far cosier.
Nor must giant always mean glassy. To the south east, Century Park's seven distinct areas include lakes, seasonal gardens and plum-blossom trees. It's all relatively new – debuted in 2000 – but feels timeless.
Cocktail hour attire at one of the many fabulous locales is nothing without game-changing style. Tang Yan's personal advice on the matter? "When I stay in Shanghai, when I need to go out at night, I usually need to switch different styles and go to different places," she says. "I think it is very important to have an easy matching bag. [The] Bally Suzy bag is a good choice. The small size enables me carrying it on shoulder or hold it in hand, also there are a variety of colors to choose from, which can let me easily handle various occasions," she continues. "If you also enjoy going out at night in Shanghai, I would recommend you [the] Bally Suzy bag, which will make your look stand out from the crowd in the night."
And that's a quality any Bally aficionado will appreciate.