shifting seasons
Harriet Quick outlines how to overcome the challenges of staying chic in unpredictable weather
There's nothing like the change in seasons to show up the black holes in one's wardrobe. In high season, we will have likely found our groove in what to wear and developed a rewarding roster of items. Then, when the weather shifts and becomes unpredictable, the matrix falls apart. What happens next is frustration, even a tantrum or two.
Picture the scenario. You've got the trapeze line midi-length dress but nothing to wear on top of it; a beautifully whiskered pair of denims that suddenly refuse to dress up for the office and an off-the-shoulder ruffled blouse that seems to crease as soon as you breathe on it. Is another variation on a boyfriend jacket or a trench coat really the answer? In fashion parlance, we need 'trans-seasonal' pieces, but ones that deliver a bit more punch than boring 'normcore' generic styles.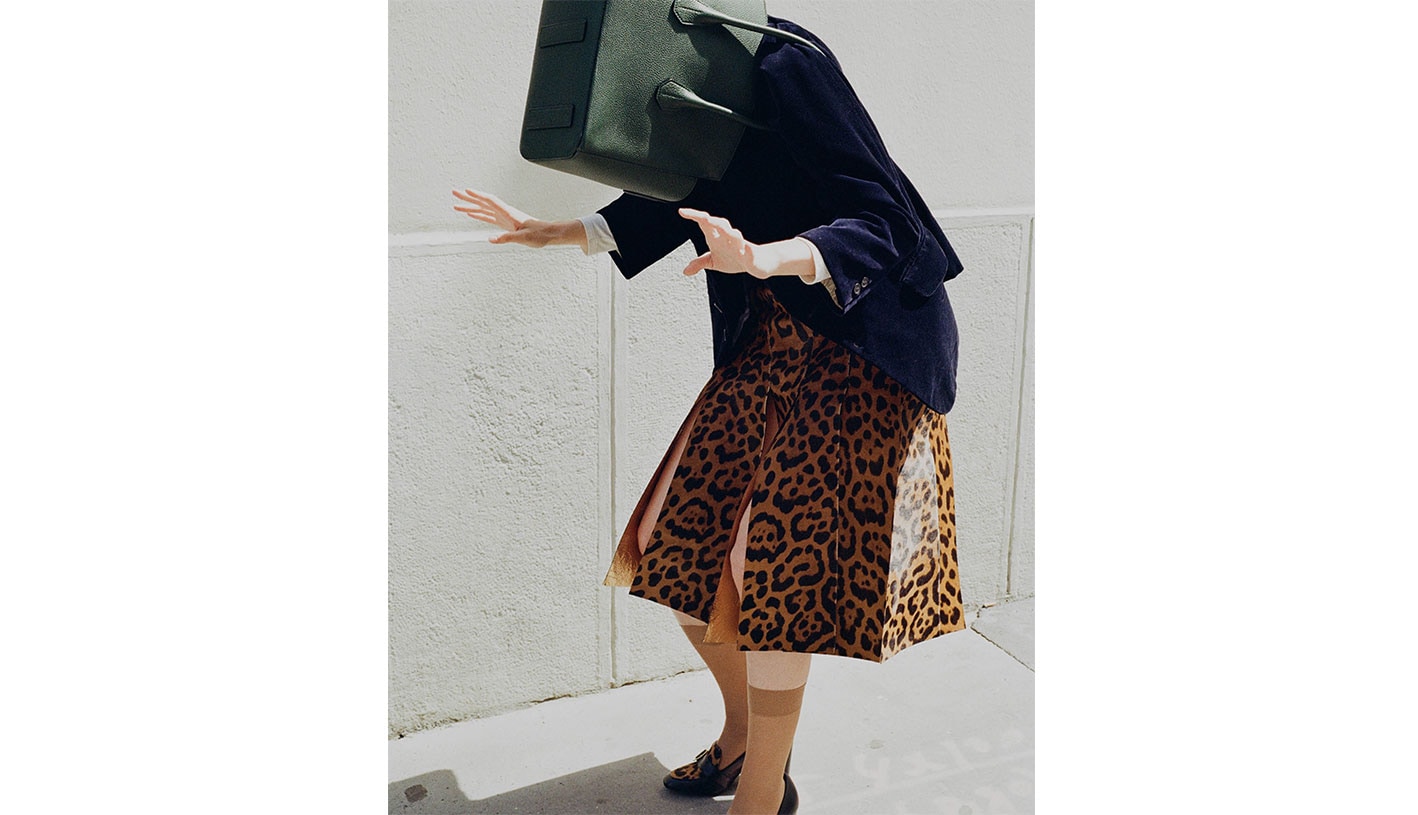 Ask the question: what will make me happy now? Accessories could be the answer, or at least a good place to start. Bally's Janelle, Lorel or Lottie babouche slippers have a casual elegance that starts at their flattering long line and almond toe, making them the best match to autumn's trouser suit or any dress. This season's variations include patent and studded versions that add tough-luxe to carrot-leg crepe trousers, or come with a perfectly petite heel to wear with a knee-skimming skirt. Ankle boots are always a good investment for the change in season. Hardwearing and protective options like Bally's Sylva are delicate enough to wear with an evening dress, but smart enough to accompany a suit with their standout gold embellishments. Or choose the softly textured and sinuous Bekari ankle boot, chic in either animal print or black with gold adornments.
If packing for a business or leisure trip, add an Evony calf-leather cigarette-heeled pump and a Henrika black-studded, lamb-leather trainer and the job is done. In bags, consider the Belle animal print calf-leather and pony hair day bag with a pleasingly large gold buckle. The Belle also comes as a satisfyingly undainty but graceful and handsome clutch, and as a belt – the standout buckles add verve to any outfit and brings it into the new season, helping to ease any trans-seasonal conundrums hereafter.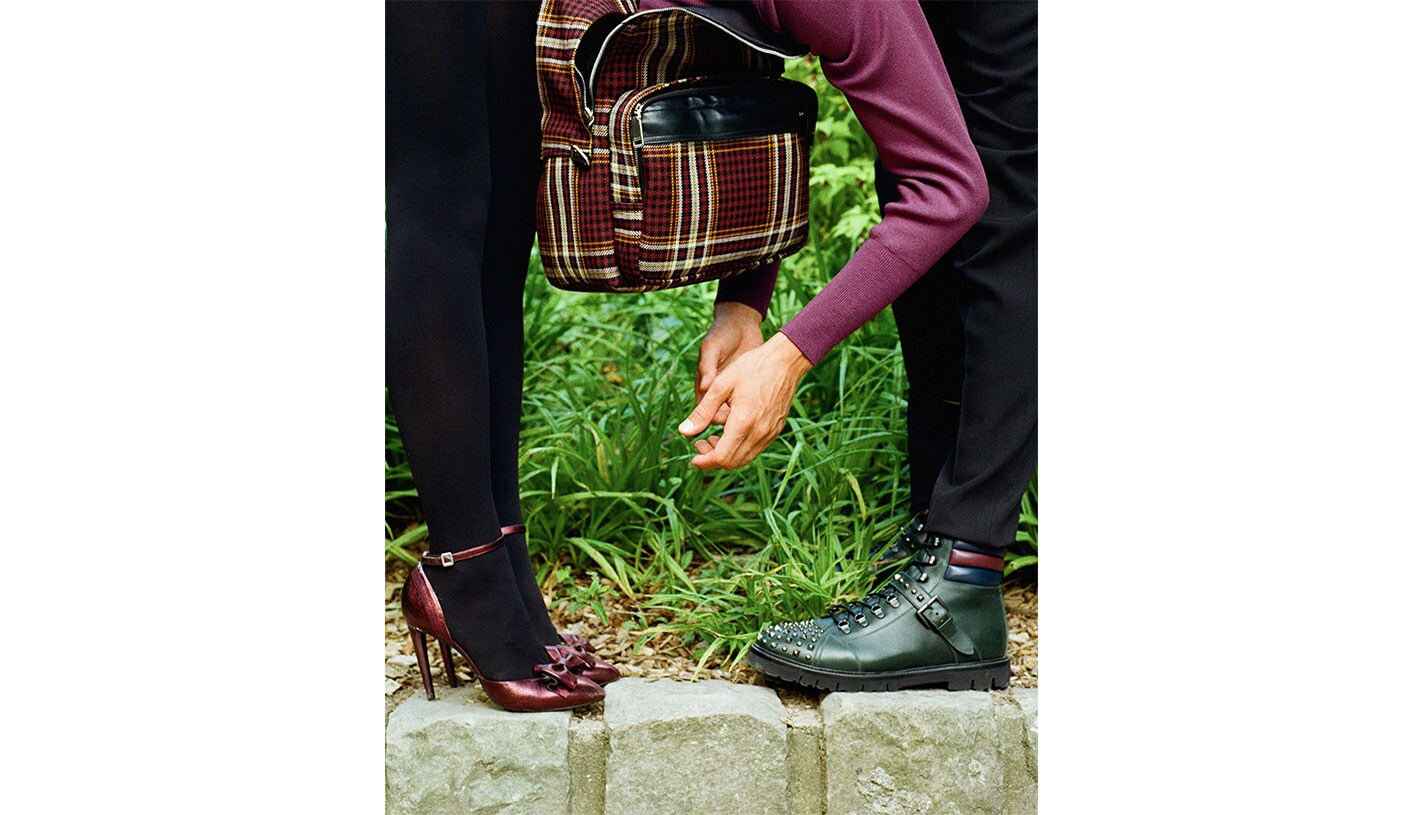 Is a dress that does everything a fantasy or reality? The shirtdress is a good contender and the reason why striped cotton ones reached macro trend status this summer. Bally's latest update is silk and comes in a vibrant autumn leaf print on a black background. Wear buttoned up for day with flats and partially unbuttoned for evening with heels and a pile of necklaces. With fashion steering towards a more theatrical, glamourous bent, a fanciful blouse is another piece that will reward. Think more is more. Bally's version in silk crepe, with ruffles, a pussy bow and in gold or purple lamé will be endlessly dutiful through the months ahead and be fit for the party season dancefloor.
For men, loafers and trainers can help tread the path between sunnier and rainier climes, including the Micson textured loafer with ergonomic sole, which is as comfortable as it is handsome; or the Welky calf-leather, monk-strap loafer with stylish fringing, Bally stripe and babouche heel so the shoe can work as a normal loafer or as a more casual slip-on. For breaks and casual events during the change of seasons, insouciance can mix with style by wearing a simple but beautifully constructed black trainer such as the Helvio with trainspotting stripe, or studded high-top Hedern. Throw on an Aleneo drawstring bag or patch-covered Tiga backpack and get ready to explore, whatever the weather.