Cara Santana styles the chain-strap Suzy bag
In the third of our series of films talking to stylish women about how they wear Bally's iconic Suzy shoulder bag, we chat with actress and blogger Cara Santana
Cara Santana is a Texas-born, LA-based actress who has quickly became a worldwide girl crush. With her hand in acting, writing and producing films, among a whole bunch of other outlets, it's clear she's holding her own as a truly inspirational women. Her popular blog, Caradisclothed, is as encouraging as it is empowering. Her refreshingly honest posts make her audience feel like one of her best friends - an incredibly hard thing to master in the world of blogging. Cara's style proves she certainly knows a thing or two about elegance, so is it any surprise she fell in love with Bally's black and white Suzy?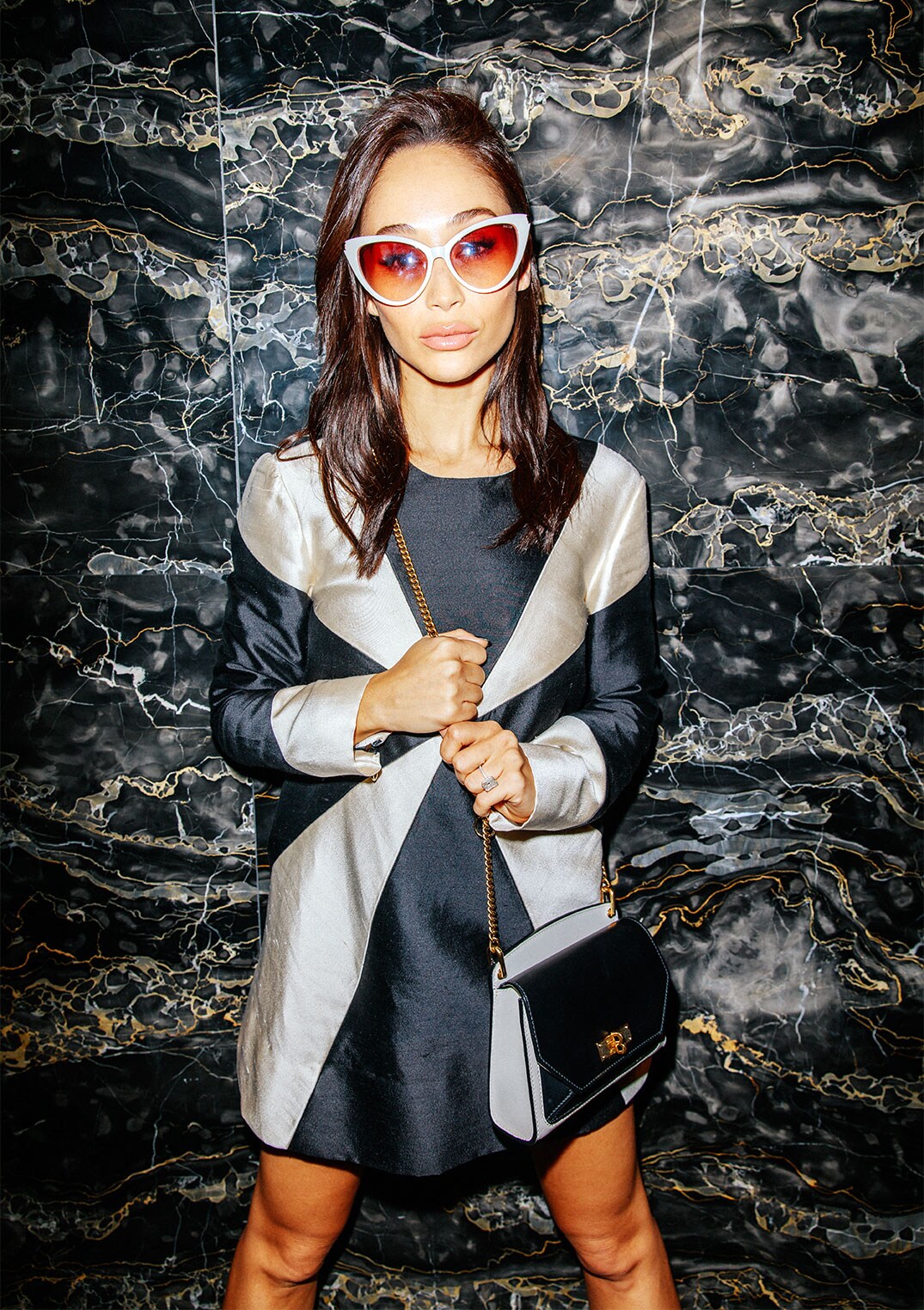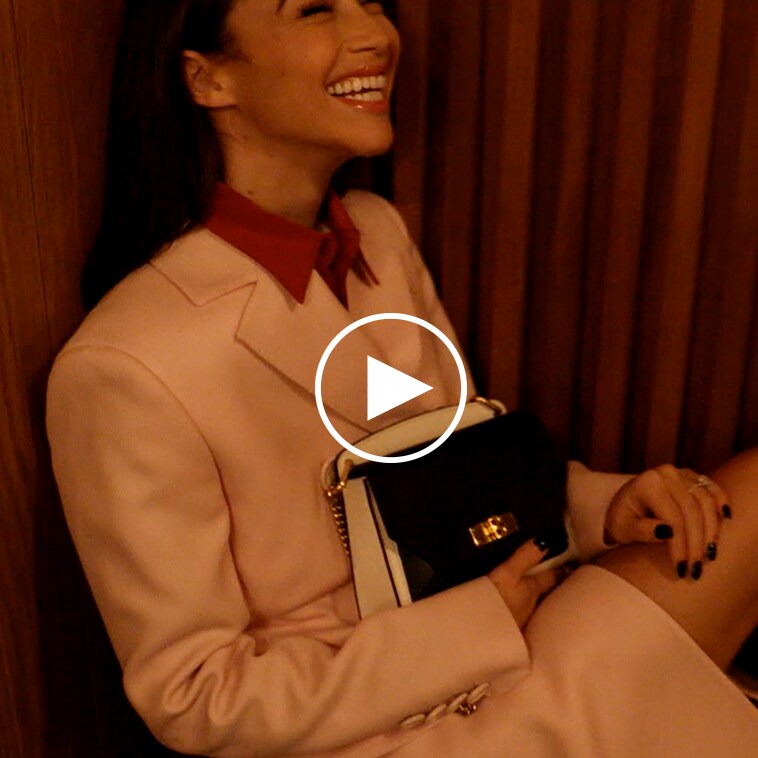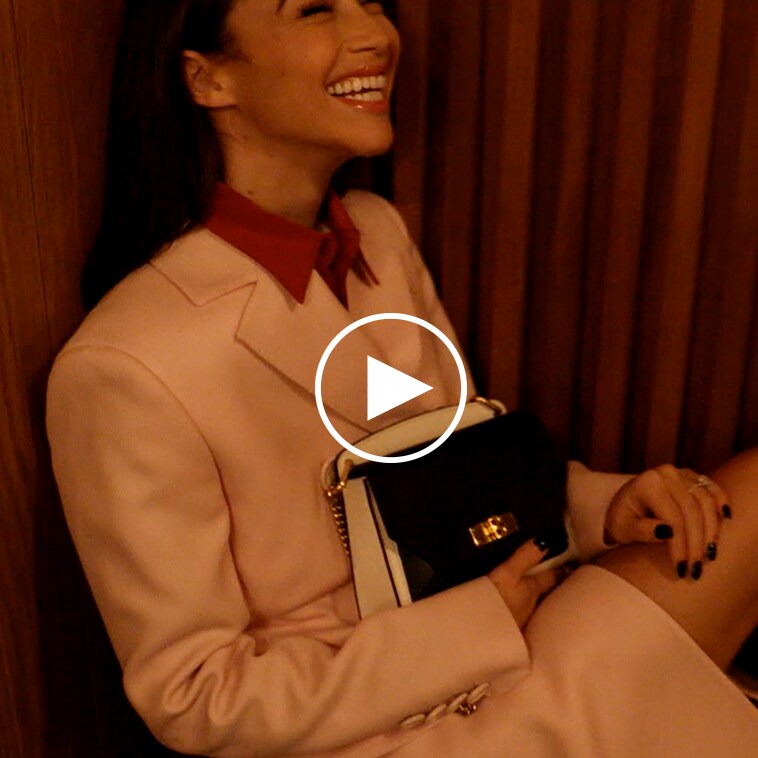 Styling the Suzy shoulder bag for a night out
As CEO of The Glam App, a service that gives you the opportunity to order beauticians and hair stylists to your door with the touch of a button, Cara knows how to perfect almost any look. First up, Cara shows us how to rock a monochromatic combination - a subtle twist on that classic all-black cocktail-hour ensemble. The contrast of the gold metal chain with black and ivory panels on this sophisticated edition of the Suzy cross-body bag allows Cara to experiment with playful cuts, prints and accessories elsewhere in her wardrobe, such as the bold Art Deco-style A-line dress, rose-tinted glasses and bad-girl Porsia sling-back pumps with chunky leather straps. Cara recreates her signature look here, proving a nude lip and ultra-glossy hair will save you when deciding what to wear to those fashion week parties and film premieres.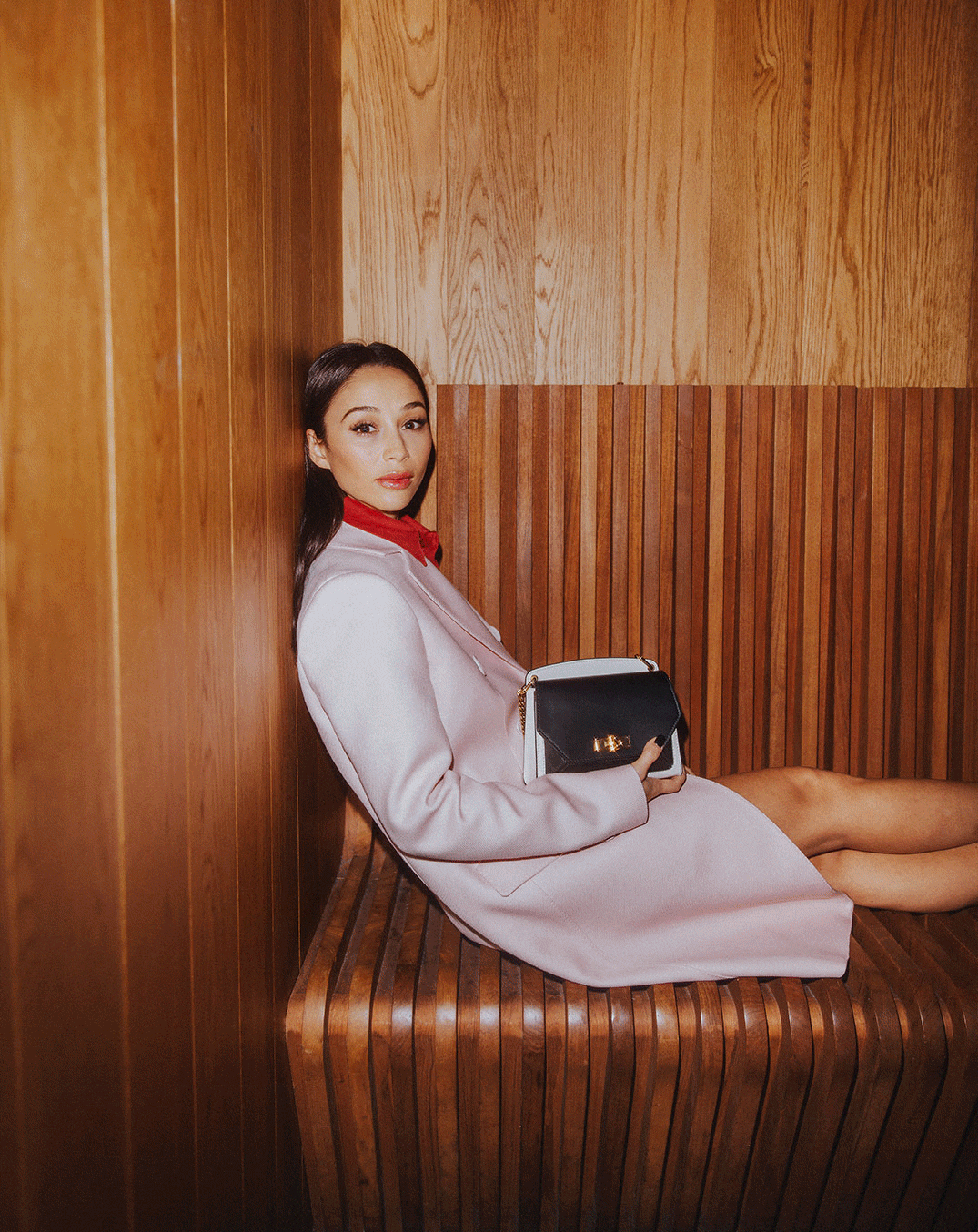 Taking the Suzy cross-body bag on a journey
This look exudes luxurious glamour. Deemed to be one of SS17's major trends, the all-white but off-white look is what to wear for weekend breaks exploring new cities this summer. Cara adds a dash of vibrancy to her outfit with her choice of shirt. A subtle touch of orange sharpens the structure of her powerful double-breasted jacket, while keeping everything minimal and sleek. This look is a conversation starter: strong, desirable and beautifully high fashion, with the angular Suzy shoulder bag adding to the structured aesthetic. Wear it with cream moccasin Janelle slippers as you venture through the historical streets of Rome, or dress it up for dinner on a river cruise.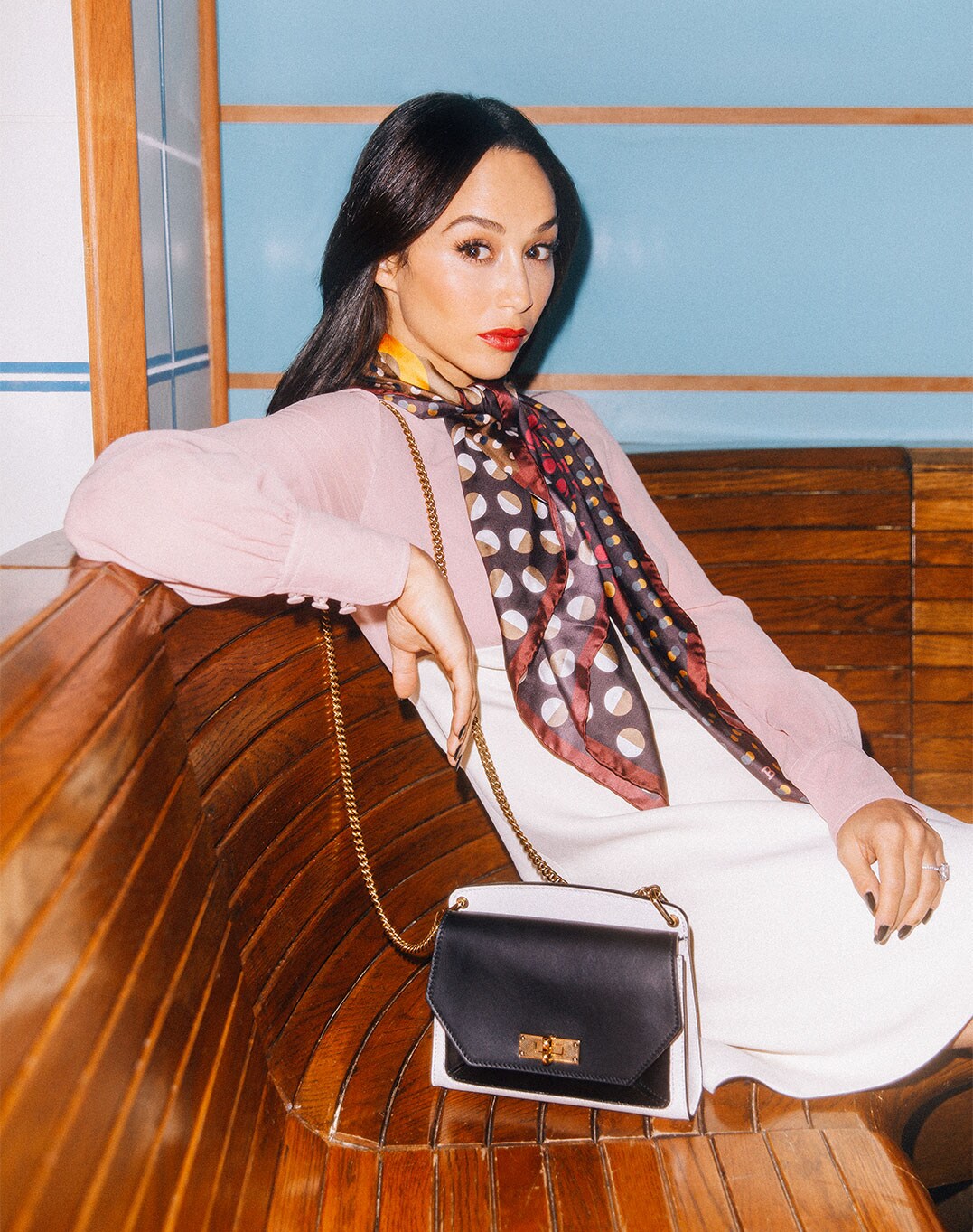 Dressing for the business: the Suzy chain-strap bag
Cara currently lives in Los Angeles while she stars in Netflix's new series Santa Clarita Diet - and off set, she clearly knows how to dress in the city's polished style. LA is known for glamour, diversity, innovation and, of course, creativity, and Cara's style here reflects her love of the city. Her Suzy shoulder bag with its striking chain strap lends elegant simplicity to the subtle contrast of the pastel colour palette, while the patterned silk scarf adds a pop of vibrant colour. The scarf is spring's must-have accessory: lightweight, fun and ultimately chic, it can be worn on the Suzy's gold chain strap, tied around a ponytail or round the neck like Cara. In this look, she keeps her makeup fresh and on the chic side of edgy, sporting a classic red lip with neat black nails.