The world's best Christmas Markets
From vintage Viennese bazaars to a trendy concept mall in Berlin, these are the best festive fairs, writes Richard Mellor
The season of Christmas markets is almost upon us. Around Europe and the USA, crowds will soon be perusing fairy-lit stalls, admiring giant trees, meeting Santa Claus and glugging glögg or glühwein - and one German city will be readying its hip, design-focused alternative.
Rathausplatz Christkindlmarkt, Vienna, Austria
Vienna's largest Christmas market has 13th-century roots and cheers traditionalists with its gingerbread hearts, baubles, brandied punch and sachets of roasted chestnuts. Don't think it's stuck in the past, however: young Austrian artisans also sell leather clothing, blown glassware or handcrafted wood items. Adjacent Rathausplatz square has merry-go-rounds and puppet displays for kids (11 Nov–26 Dec; wienerweihnachtstraum.at).
Winter Village at Bryant Park, New York, USA
A short yellow cab-ride from Bally's new Madison Avenue store, handsome Bryant Park stages a lively, lovely fair every winter. Accompanying the glass-walled kiosks' handmade jewellery, cosmetics, silk scarves and beckoning homeware is The Rink, on whose ice skaters can twirl around under that vintage Manhattan skyline (29 Oct-5 Mar; wintervillage.org).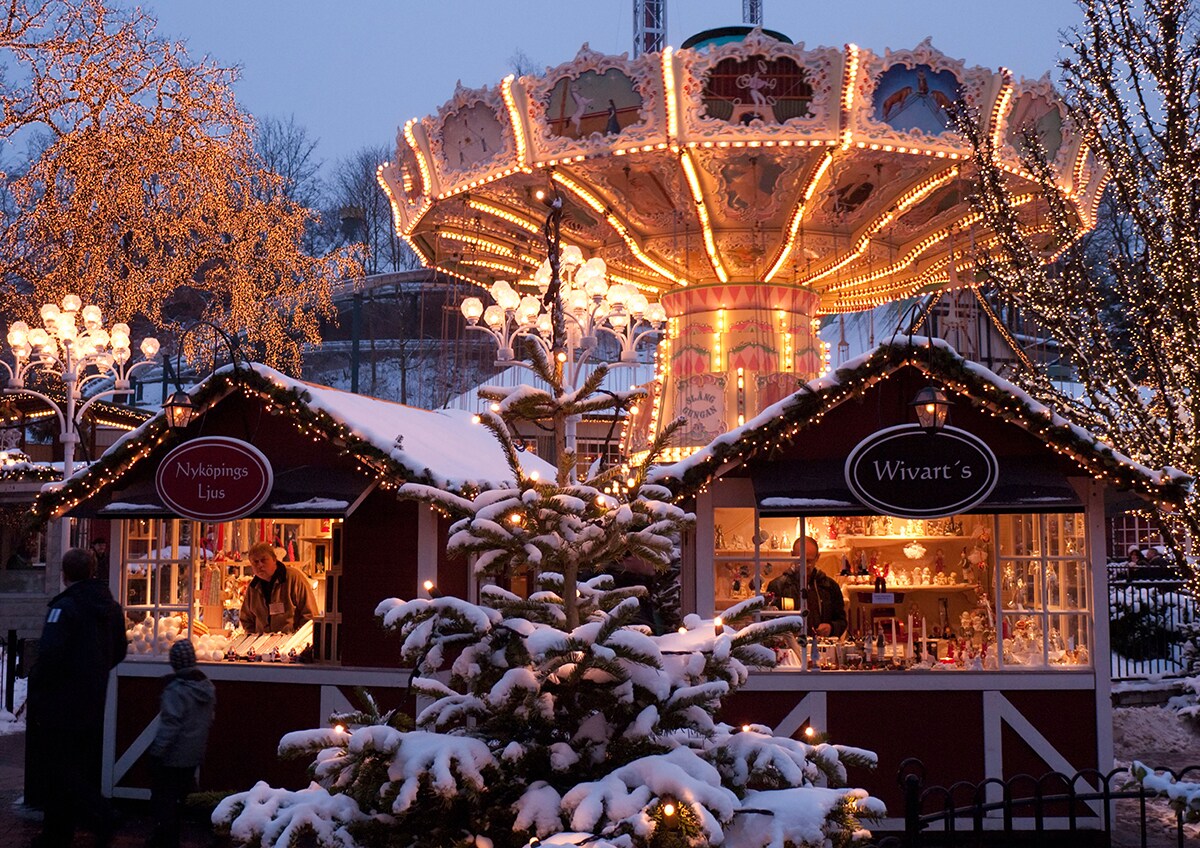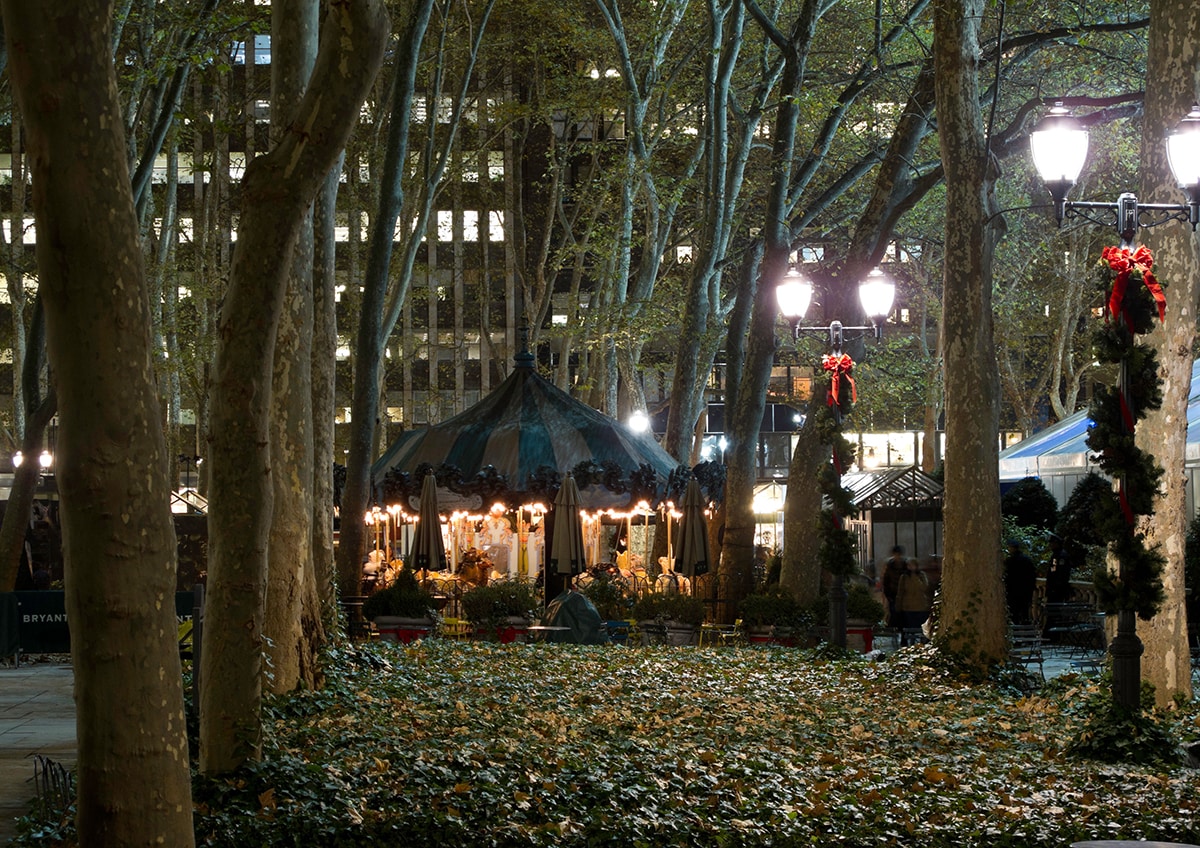 Hamburger Weihnachtsmarkt, Hamburg, Germany
Set beside elegant City Hall's huge illuminated tree, this charmer attracts Tyrolean woodcarvers and Aachen's master bakers. Yet nothing trumps Spielzeuggasse, a child-devoted alley full of wondrous wooden toys (21 Nov–23 Dec; hamburger- weihnachtsmarkt.com). Definitely not for kids is the red-light district's Santa Pauli festival, raunchily billed as the world's first erotic Christmas market (17 Nov-23 Dec; spielbudenplatz.eu).
Christmas at Liseberg, Gothenburg, Sweden
Christmas markets get a Scandi twist in Sweden's second city. Sure, there are Sami herders from Lapland vending roasted reindeer meat, along with skating, Santa's workshops and enough glögg, saffron buns and gingerbread to feed everyone. Yet you can also meet white rabbits, tour a ghost hotel and browse candle makers and artsy haberdashery in the Designtorget (Design Tower) (18 Nov-30 Dec; liseberg.com).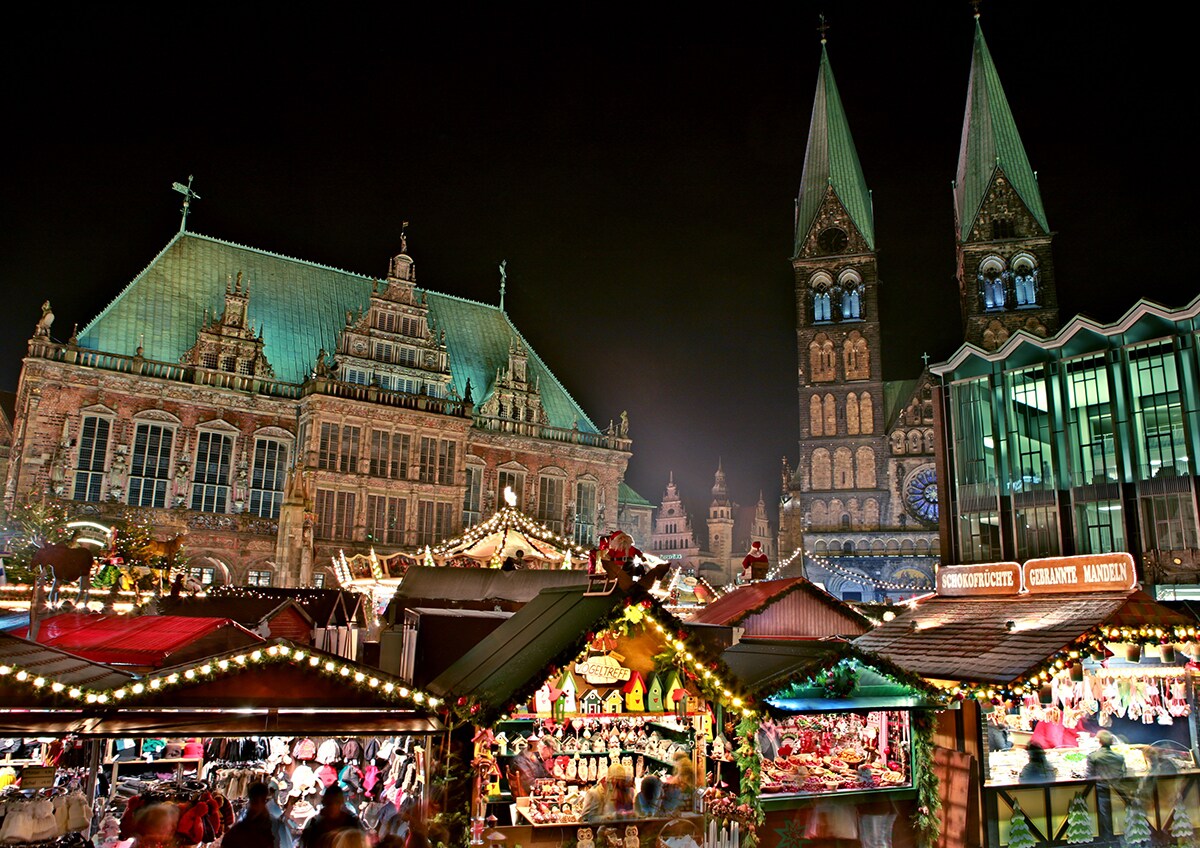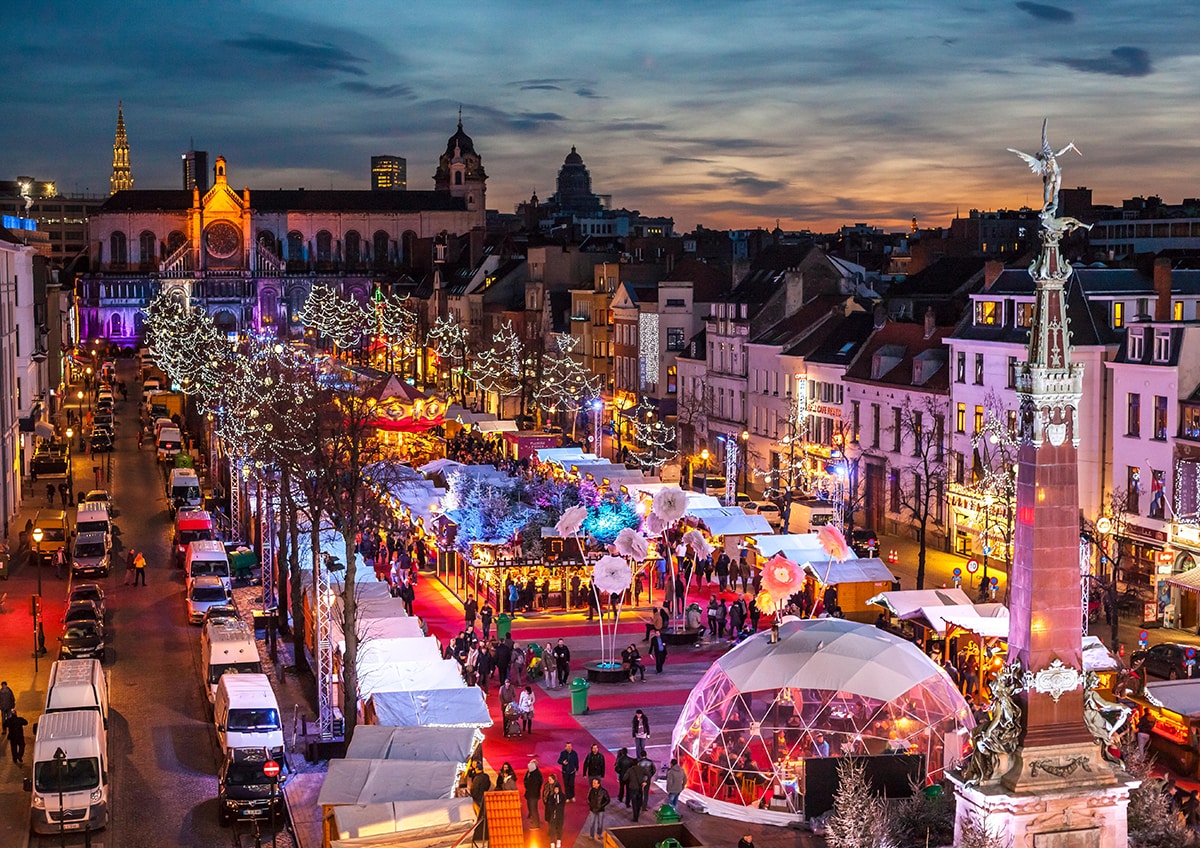 Plaisirs d'Hiver, Brussels, Belgium
A (relatively) new Christmas market, this big Brussels bash extends over a mile from Grand Place to Place Sainte Catherine. It has a contemporary feel, achieved by extravagant sound-and-light shows and supporting LED art installations. Vying for attention are toboggan slopes, stalls, the requisite ice rink, a Ferris wheel and bars specialising in trendy Belgian blonde beer (25 Nov-1 Jan; plaisirsdhiver.be).
Contemporary Christmas Market, Berlin, Germany
This hip alternative to Europe's old-school markets sees publishers, concept shops, indie jewellers and accessory-makers sell their stuff around a curling - rather than skating - rink in fiercely independent Bikini Berlin. This concept shopping mall's original name, Bikinihaus, stems from the unusually shaped, fully glazed architecture, whose transparent nature reminded Berliners of a bare midriff. Perhaps they'd had too much glühwein, available during December at a heated roof-terrace bar (dates TBC; bikiniberlin.de).
Richard Mellor writes for The Telegraph and the Sunday Times