City Guide: Côte D'Azur
Richard Mellor explores the delights of the French Riviera
Ah, the Côte d'Azur. A sun-soaked French fairytale of ritzy resort towns, perfect beaches, palms and fast cars, stretching languidly from the Italian border to Saint-Tropez. Few destinations are as glamorous or as good-looking, which is why actors, aristocrats and artists have been holidaying here in decadent droves since the 18th century.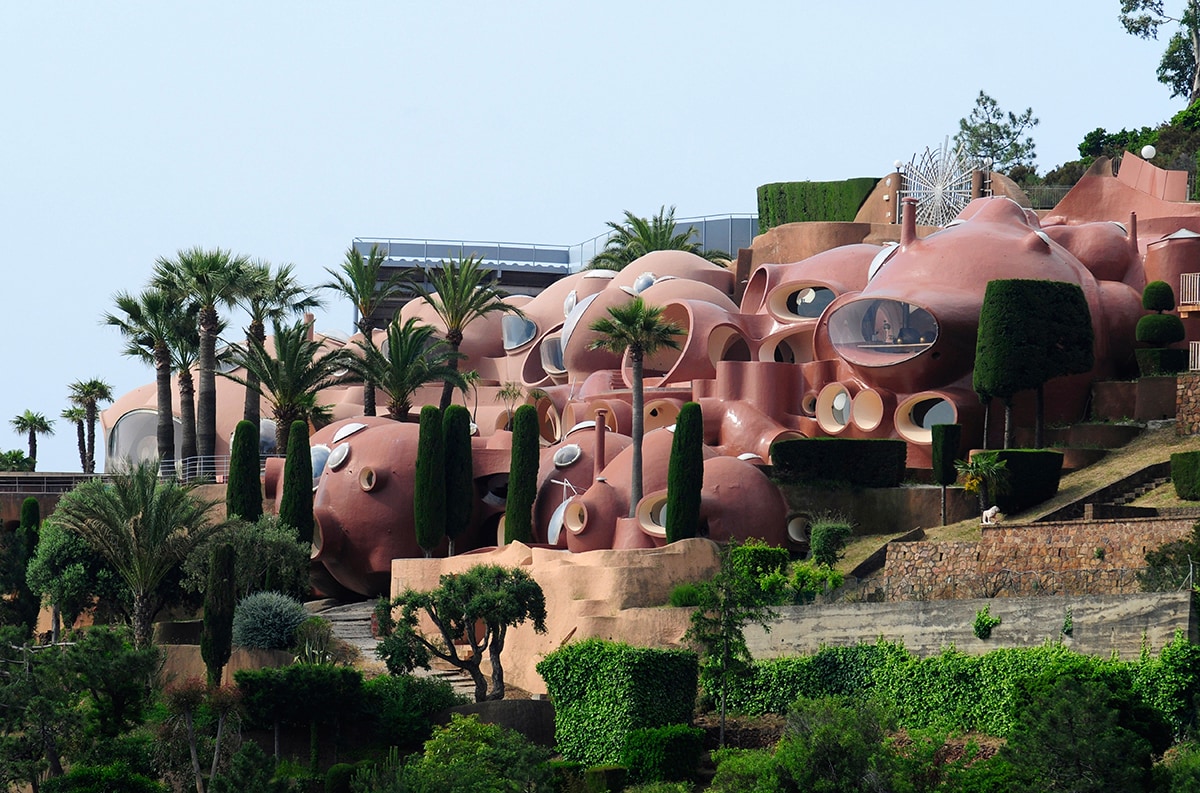 The Palais Bulles near Cannes. Credit: ©Idealink Photography / Alamy Stock Photo
Heading east-west, the Riviera begins at oft-overlooked Menton. Belle Époque in style, this sleepy seafront town dazzles with its striking Musée Jean Cocteau, hosting the vanguard artist's works inside a building seemingly supported by giant teeth. There's also a vibrant gastro scene, led by two-Michelin-starred Mirazur, and a microclimate that, at 3°C warmer than the rest of France, lets banana trees flourish.
Bananas, in a very different way, is the tax-haven of Monaco and playground of billionaires. Life in the principality revolves around four casinos and the harbour - where the Yacht Club de Monaco's sleek Norman Foster-designed clubhouse is the new landmark. Designer shopping awaits at the pop-up Monte-Carlo Pavilions, boldly shaped like seaside pebbles.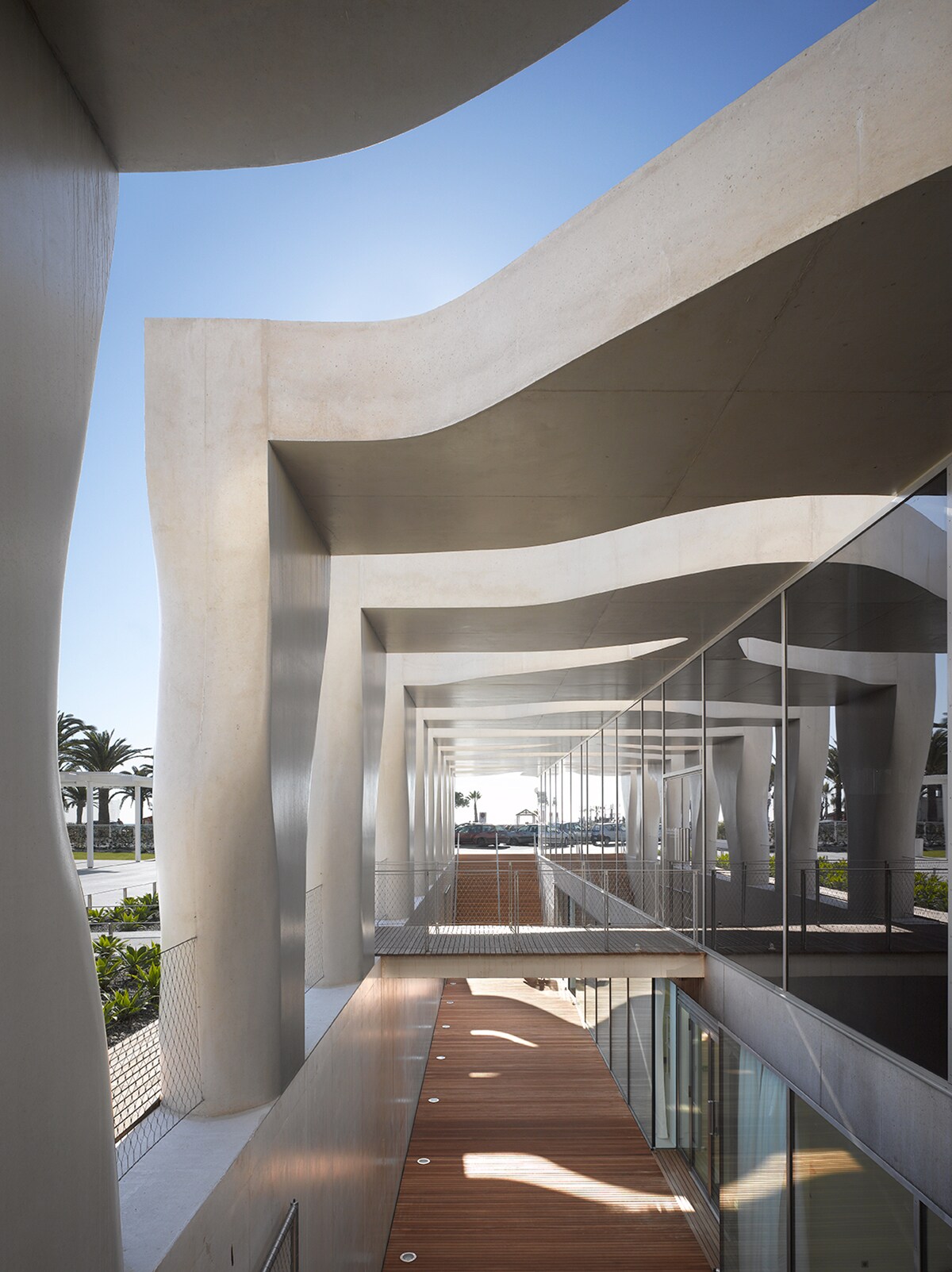 Couture's covered in Nice, too, courtesy of the Bally boutique on Rue Paradis. Debut your new purchases along the chichi Promenade des Anglais before dining in the legendary, pink-flecked Hôtel Le Negresco. Street-art fans are directed a few blocks east, where they will find Fabio Rieti's mural The Man Up a Ladder Painting a Palm Tree. This classic trompe-l'oeil has been fooling visitors for three decades.
Up for a detour? When it gets too hot, locals head for the oak-lined hills to sip a rosé piscine in shady Provençal squares, while admiring brash villas. Brashest of all is Pierre Cardin's former 'bubble house' in Tourrettes-sur-Loup: a suitably avant-garde home for an avant-garde designer. You can't stay there, but you can rent the Orion Treehouses in nearby Saint-Paul-de-Vence: each has a wraparound deck and pool access.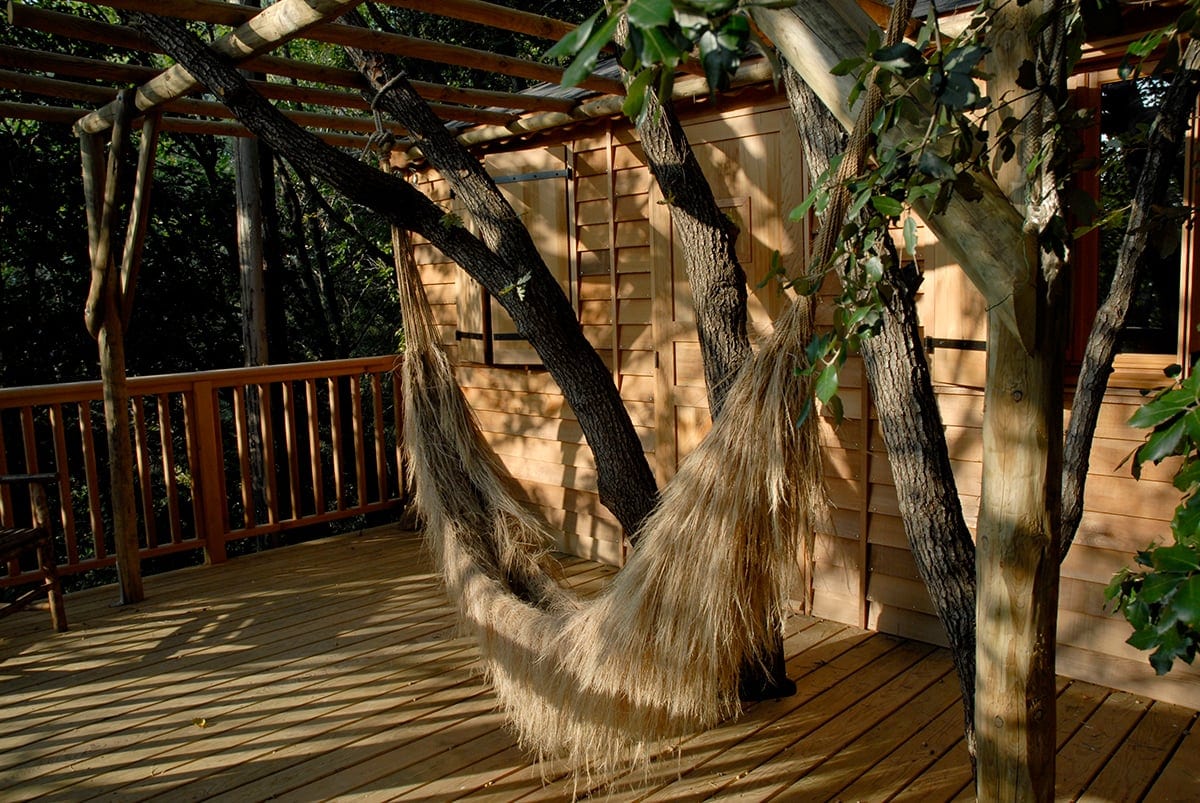 The Orion Treehouses in Saint-Paul-de-Vence
Back beside the Med, swanky Antibes and Juan-les-Pins somehow fit 48 idyllic beaches along their 16-mile stretch. Featured in Peter Sarstedt's wistful song Where Do You Go To (My Lovely)?, Juan-Les-Pins also contains Villa Aujourd'hui, a curving beach house straight out of modernist heaven, and the white-walled Hôtel du Cap-Eden Roc, its infinity pool dramatically cut into the cliff-edge.
Speaking of drama, the annual Cannes Film Festival is held further west in May. Cannes itself is characterised by Art Deco apartment blocks, bronzed celebrities sizzling on superyachts and five-star La Croisette beach bars. A classic experience involves sipping long cocktails in cave-like Charly's Bar, which occupies a former sheepfold. How Cannes has changed.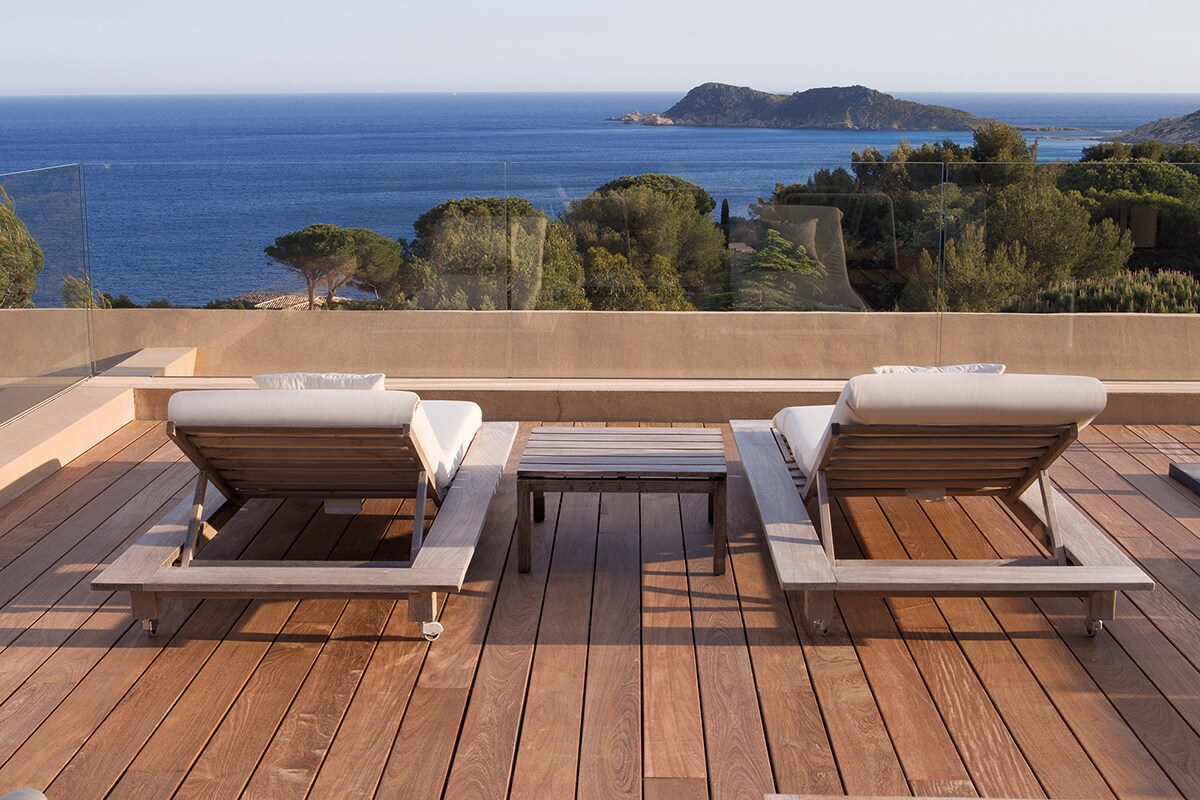 Spa-hotel La Réserve Ramatuelle
Much quainter is Saint-Tropez: think cobbled lanes, courtyards, bougainvillea, pastis cafés and pétanque games. Alas, such perfection is no secret, and the town is now routinely jammed with jet-setters and carousers, especially along its showy marina. The savviest visitors stay outside town, holed up at spa-hotel La Réserve Ramatuelle, whose straight lines and terraces seem to pour straight into the sea.
Richard Mellor writes for The Guardian and Sunday Times
Musée Jean Cocteau
2, quai de Monleon
06500 Menton
+33 4 89 81 52 50
www.museecocteaumenton.fr
Mirazur
30, avenue Aristide Briand
06500 Menton
+33 4 92 41 86 86
reservation@mirazur.fr
Yacht Club de Monaco
Quai Louis II
98000 Monaco
+377 93 10 63 00
ycm@ycm.org
Monte-Carlo Pavilions
Jardins des Boulingrins
98000 Principauté de Monaco
+377 98 06 20 00
www.montecarlosbm.com
Bally
11, rue Paradis
06000 Nice
+33 4 93 16 95 96
Bally
Hôtel Le Negresco
37, promenade des Anglais
06000 Nice
+33 4 93 16 64 00
chantecler@lenegresco.com
Orion Treehouses
2436, chemin du Malvan
06570 Saint-Paul-de-Vence
+33 6 75 45 18 64
welcome@orionbb.com
Hôtel du Cap-Eden Roc
Boulevard JF Kennedy - BP 29
06601 Antibes
+33 4 93 61 39 01
reservation@hdcer.com
Charly's Bar
5, rue du Suquet
06400 Cannes
+33 4 97 06 54 78
charlyle7@free.fr
La Réserve Ramatuelle
Chemin de la Quessine
83350 Ramatuelle,
+33 4 94 44 94 44
info@lareserve-ramatuelle.com