City Guide: Los Angeles
The dirty little secret of Los Angeles is that there is no Los Angeles. There's posh Santa Monica, glamorous Beverly Hills, historic Hollywood, the crazy canyons, the gritty streets of Downtown L.A. now coming back to vibrant life, the newly-swinging melting pot of Koreatown, all interconnected by a throbbing nervous system of endless avenues and crowded freeways (famous L.A. bumper sticker: Keep honking, I'm re-loading.) As such L.A. is the opposite of New York, with its dense, compact (and walkable) core.
In L.A.'s case, the Downtown neighborhood that was once its core melted away in the years following World War II as Angelenos moved away. What remained were lifeless office towers, government buildings and public spaces—a local newspaper described it as looking "more like the set of Mad Max than a vibrant part of the city." No longer. The the core has come back, with hip locals flocking back to live, and hip restaurants and hotels springing up in their wake—many in buildings reclaimed from Downtown's storied past. One of these is the Ace Hotel, which opened in early 2014 in the old United Artists studio building from 1927. Try for a room on an upper floor so you can see all of L.A. sprawling at your feet (or simply join the other swingers in the minuscule plunge pool on the upstairs terrace; just don't plan on swimming laps.)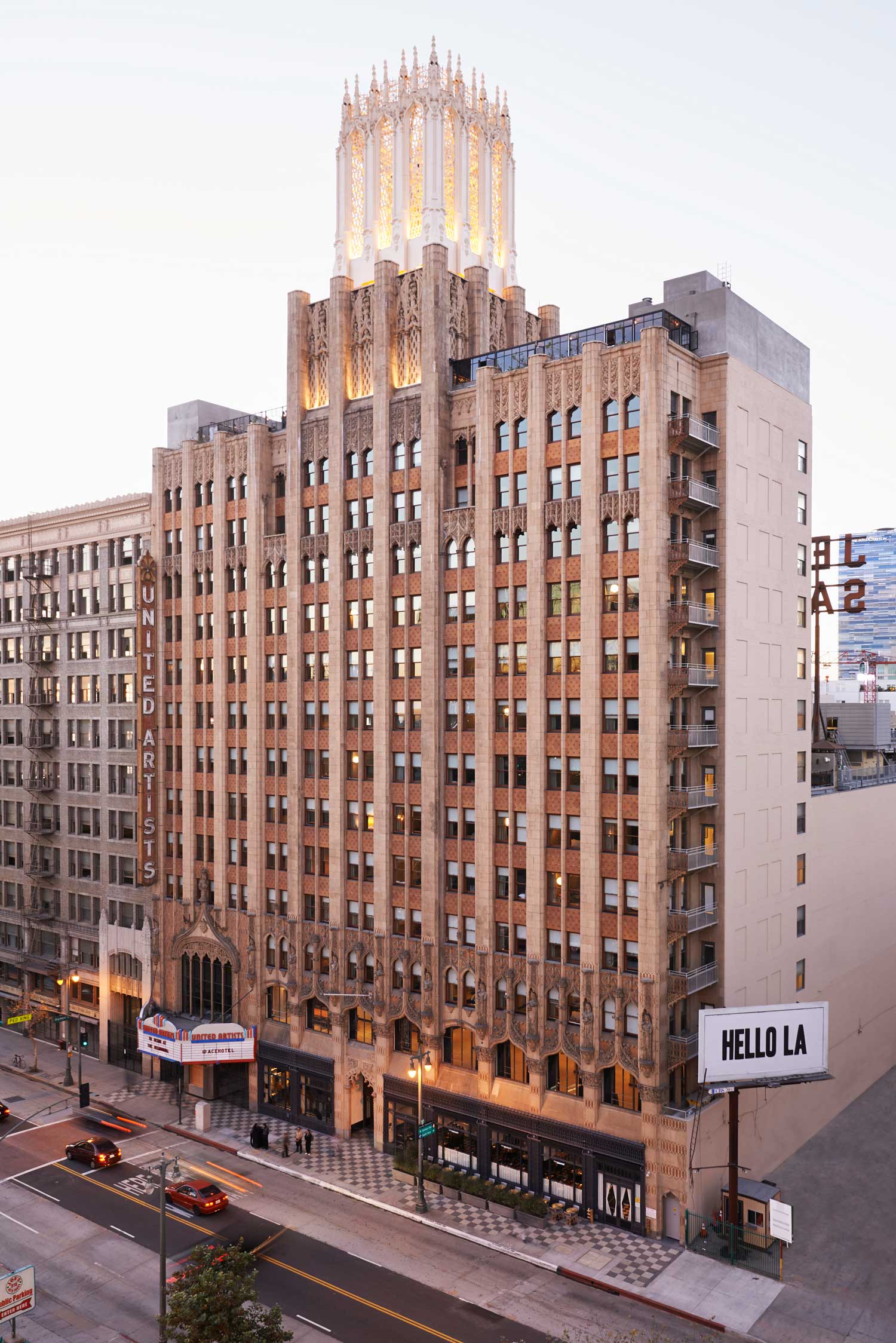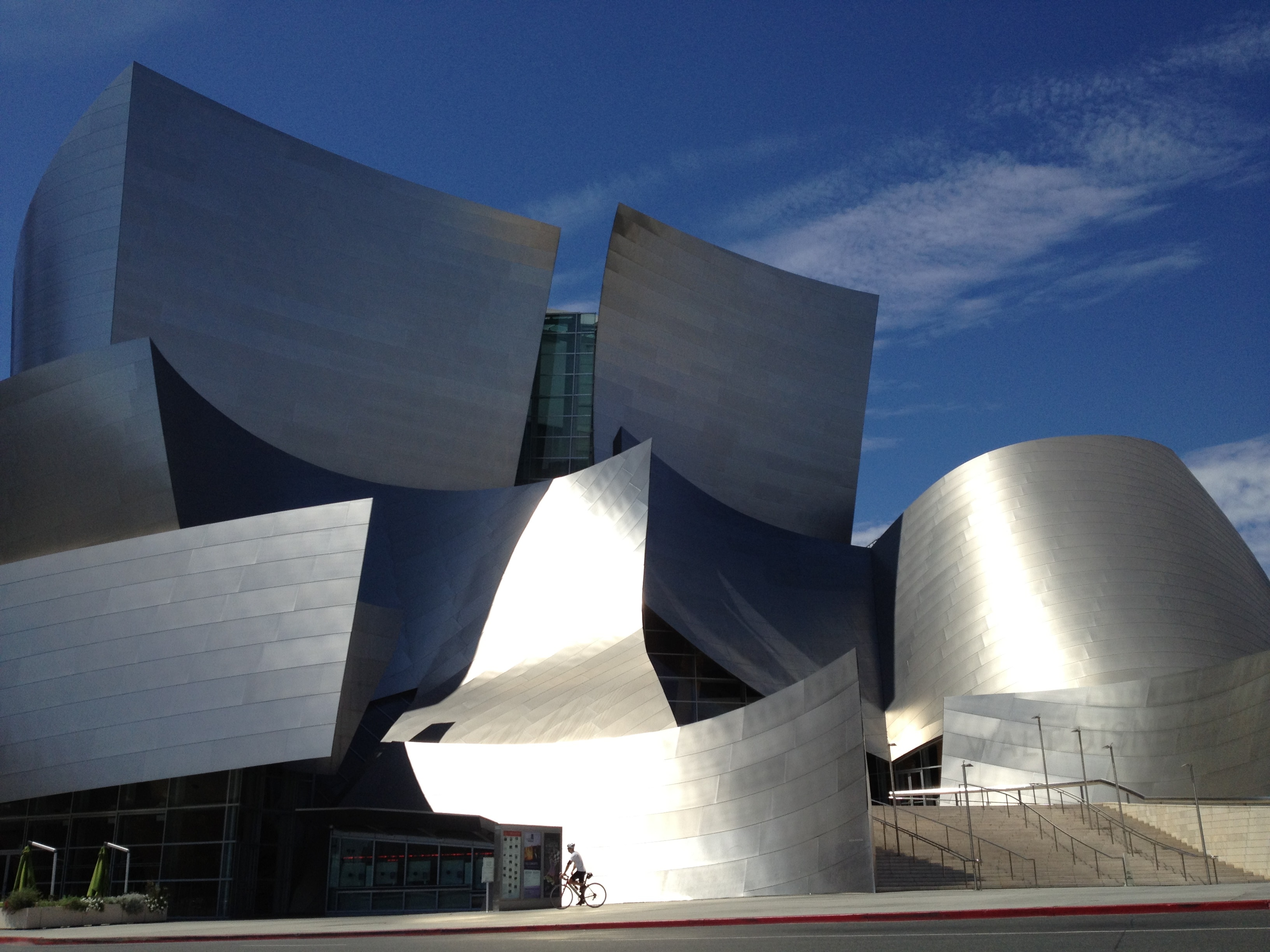 The Grammy Museum and Frank Gehry's magnificent Disney Concert Hall are in easy walking distance from the Ace. So is Clifton's Cafeteria, another re-claimed gem that just opened last October. In the 30s, Clifton's was a huge public cafeteria that offered affordable food and kitschy, theatrical décor. It was bought in 2010 and lovingly revamped in the same spirit over four years (the new owner cut an atrium in the center of the building and installed a giant, three-story replica of a California redwood tree. Really.) The menu remains basic-- sliced turkey, mac and cheese, orange jello—but basic has morphed into its own kind of hip if you eat it in the right spirit.
For a meal straight from L.A.'s cultural culinary blender, head a few blocks further to Baco Mercat. Here chef Josef Centeno juggles Spanish, Mexican, Vietnamese and god knows what other influences into riotous and delicious dishes—the baco itself has been described as a taco-gyro-pizza hybrid. I have no idea what that means but I'd like to find out.
A short hop further west and you're in Koreatown, or K-town is it's known around there. Not too many years ago, this was a neighborhood where you didn't want to go. You do today. It's the most densely-packed part of L.A., with lovely Art Deco buildings and wide boulevards lined with palms. In a city known to frown on pedestrian travel, this is great place to stroll. And now there are plenty of places to stroll to. Start at the Line Hotel, which opened last year in the former Wilshire Plaza. The owners have stripped the building back to its concrete bones but left its 60s spirit intact.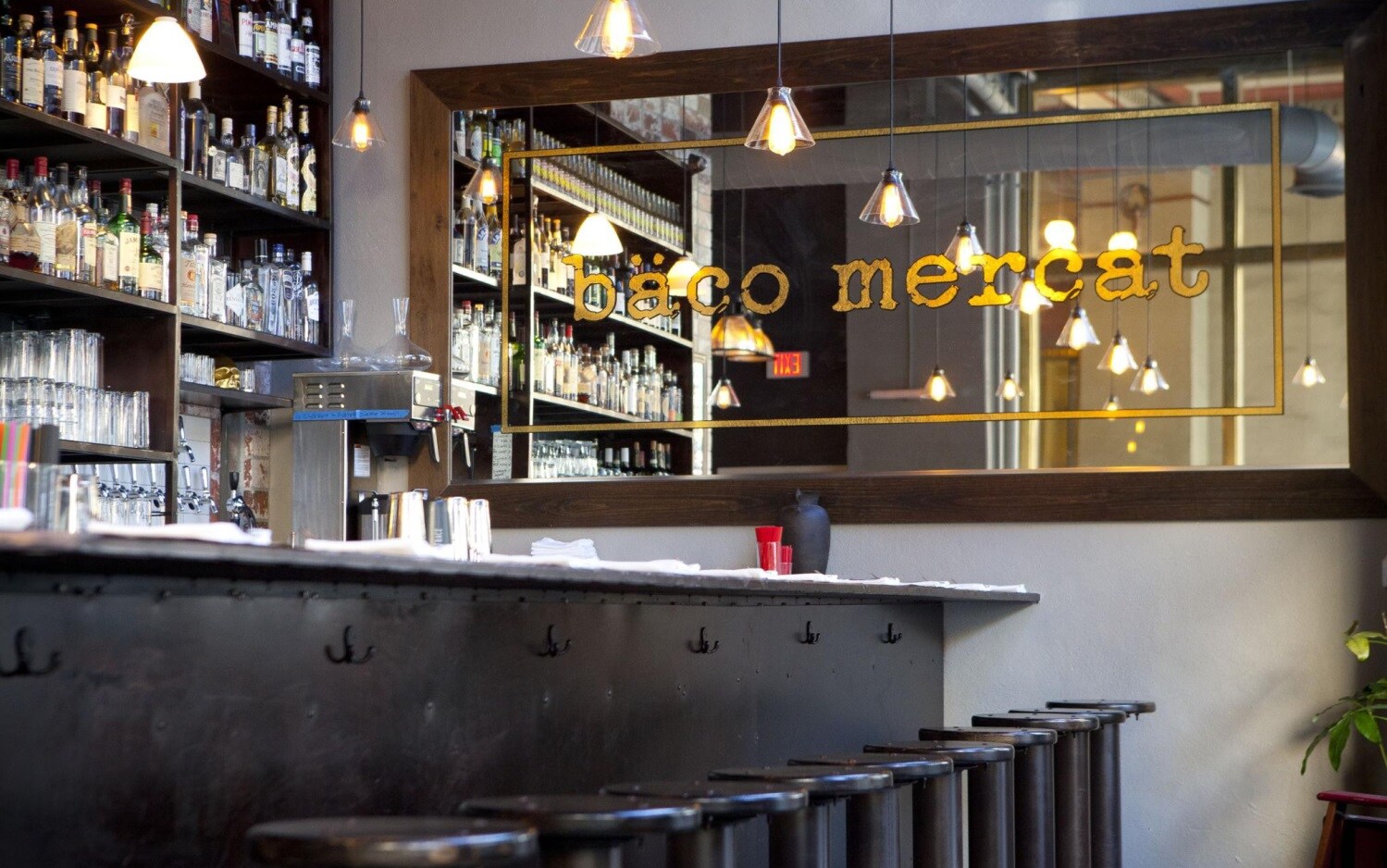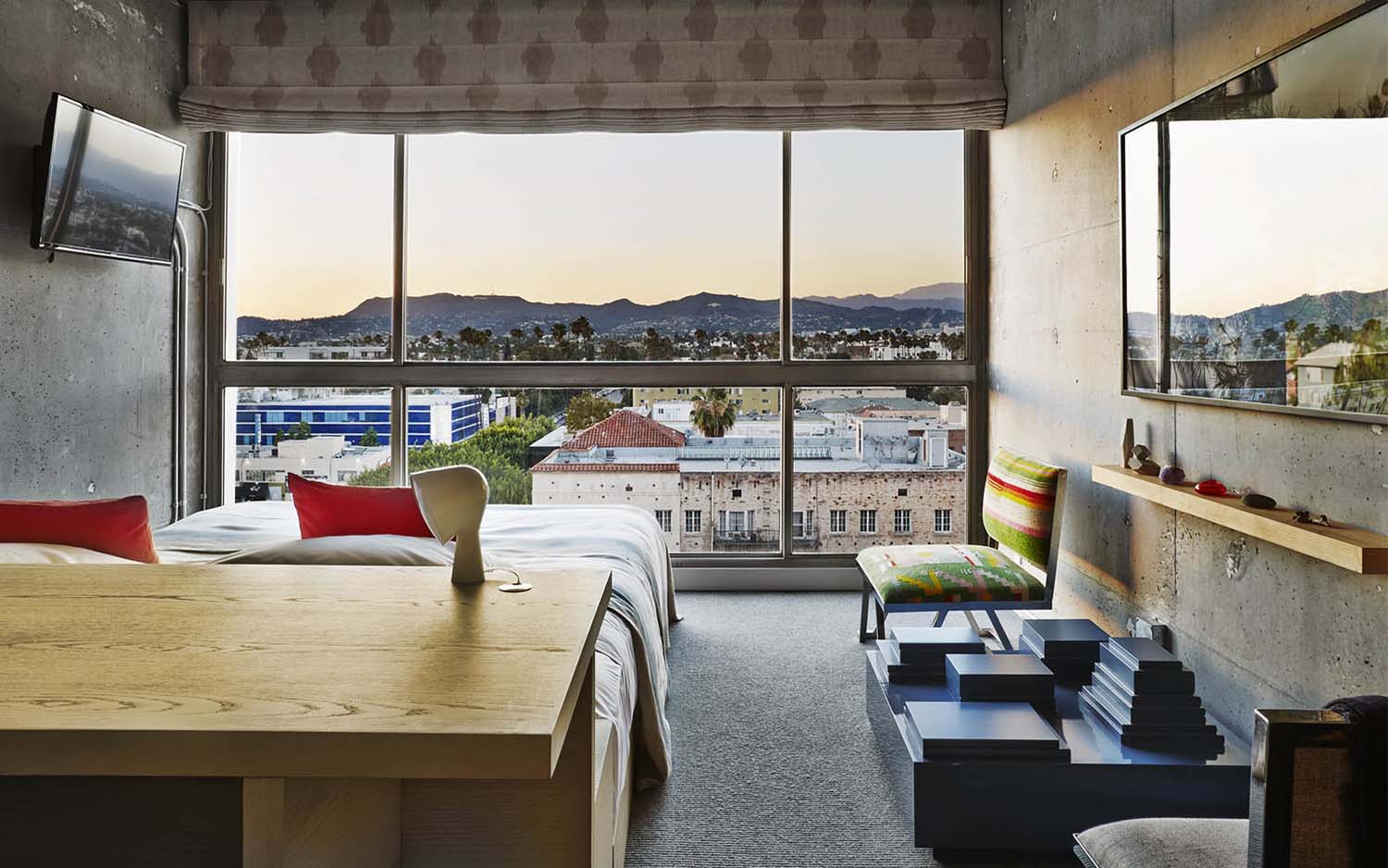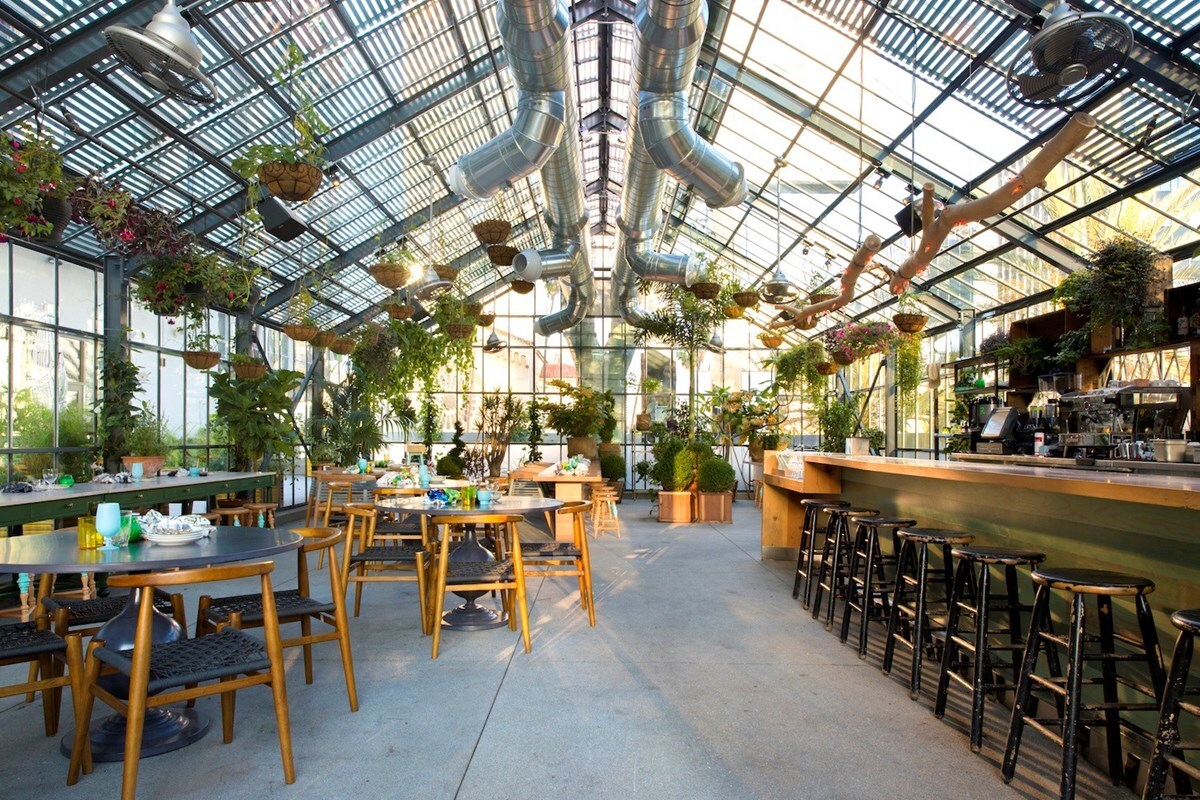 Down in the lobby, you'll find the café called—wait for it—Café, which manages to encapsulate everything about this multi-ethnic urban oasis. The man who runs Café, Roy Choi, was born in Seoul and made his fortune with taco trucks. This is where you go in the early morning for your red bean bun and habanera mocha.
Come evening, stroll over to Guelaguetza for some Oaxacan grilled goat, grilled cactus and sautéed grasshoppers, washed down with a glass (glasses?) of mescal, the lethal Oaxacan agave spirit, from Guelaguetza's huge selection.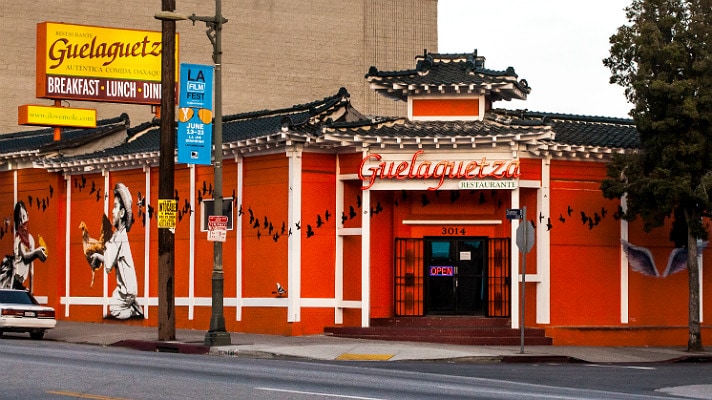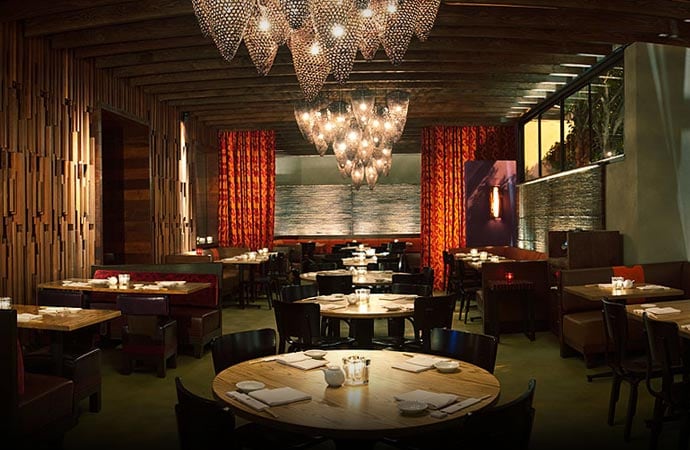 Your next stop may be too far to walk—most places are too far to walk in L.A.—but you'd be foolhardy to miss it, so dial up an Uber and head to Matsuhisa on La Cienega Boulevard. L.A. abounds with mind-blowingly good sushi restaurants, but perhaps none more iconic than Matsuhisa. This is where sushi god Nobu Matsuhisa rolled his first California roll some thirty years ago, making it as much a shrine as a restaurant. Order the yellowtail with jalapeno to experience chef Matsuhisa's revelatory mingling of Japanese and Peruvian influences, forever altering the face of sushi as we know it.
Matsuhisa is right on the cusp of Beverly Hills and Hollywood here. Where to stay? Head west on Wilshire to Sixty Beverly Hills, a lovely boutique hotel with an understated East Coast chic. Go ahead, splurge on the penthouse suite with its own infinity Jacuzzi and those achingly cool 70s black-leather Danish chairs. Rooms on the hotel's east side face the Hollywood sign. The hotel is also a few teetery high-heeled steps from the legendary Rodeo Drive, which is where you'll find the new Bally flagship, designed by Sir David Chipperfield, to open in January.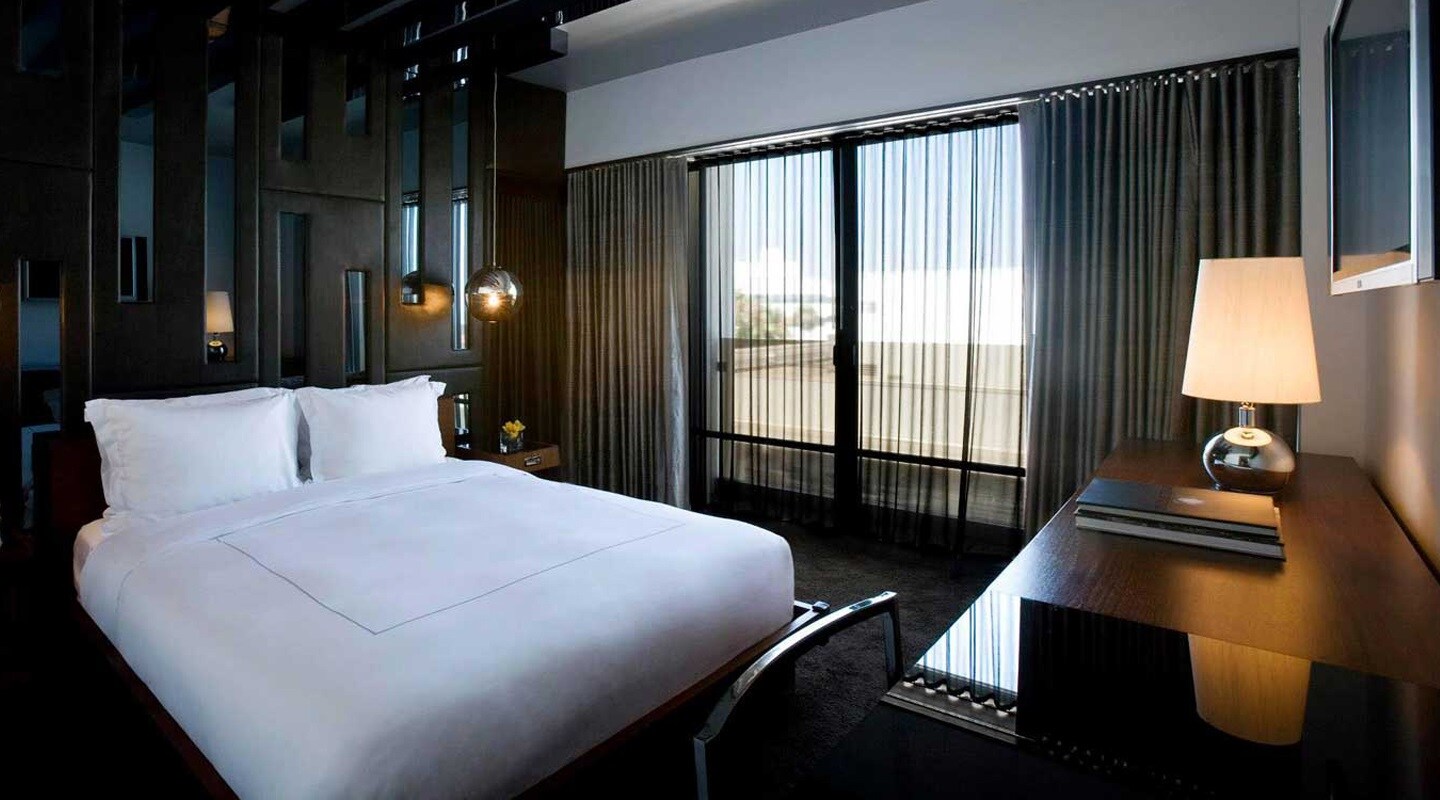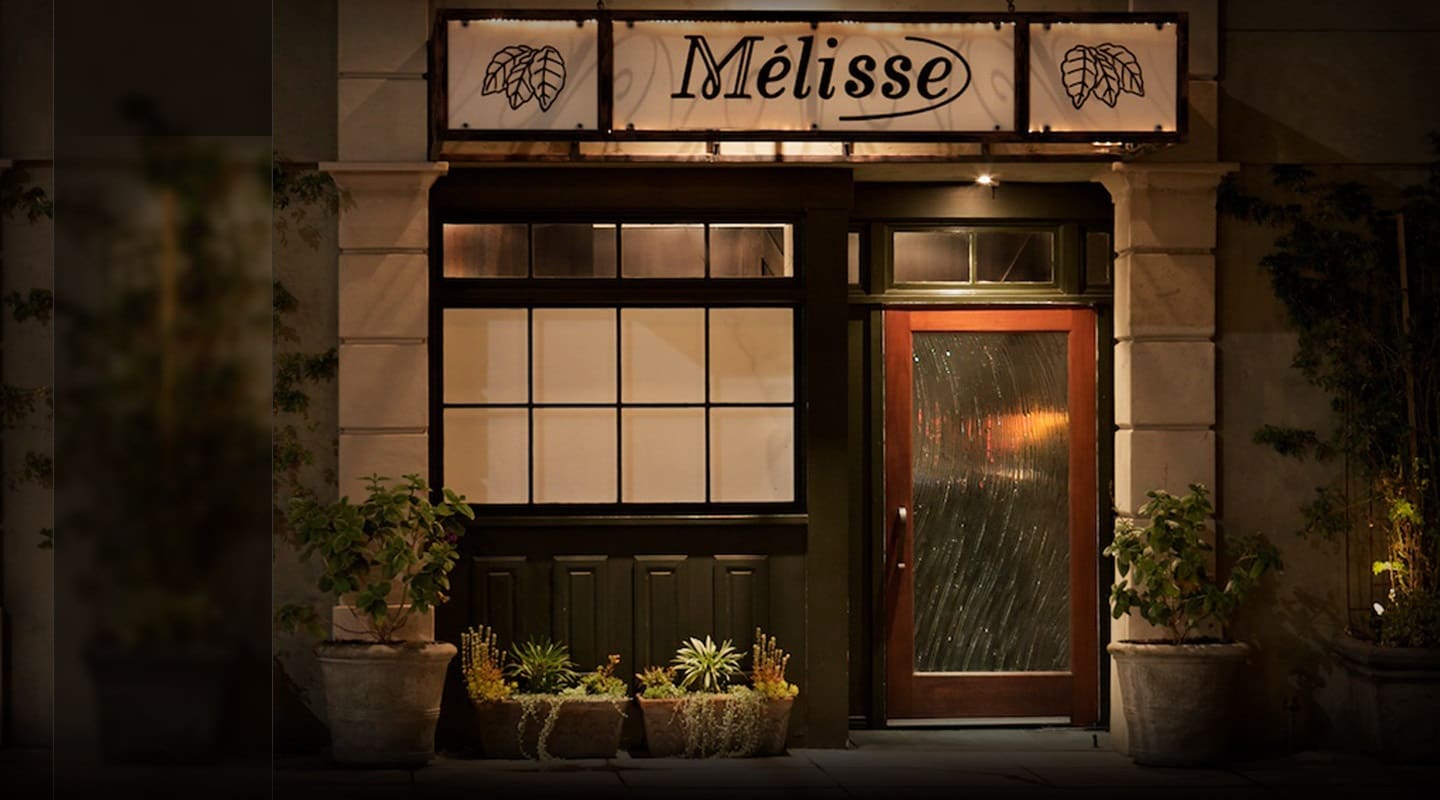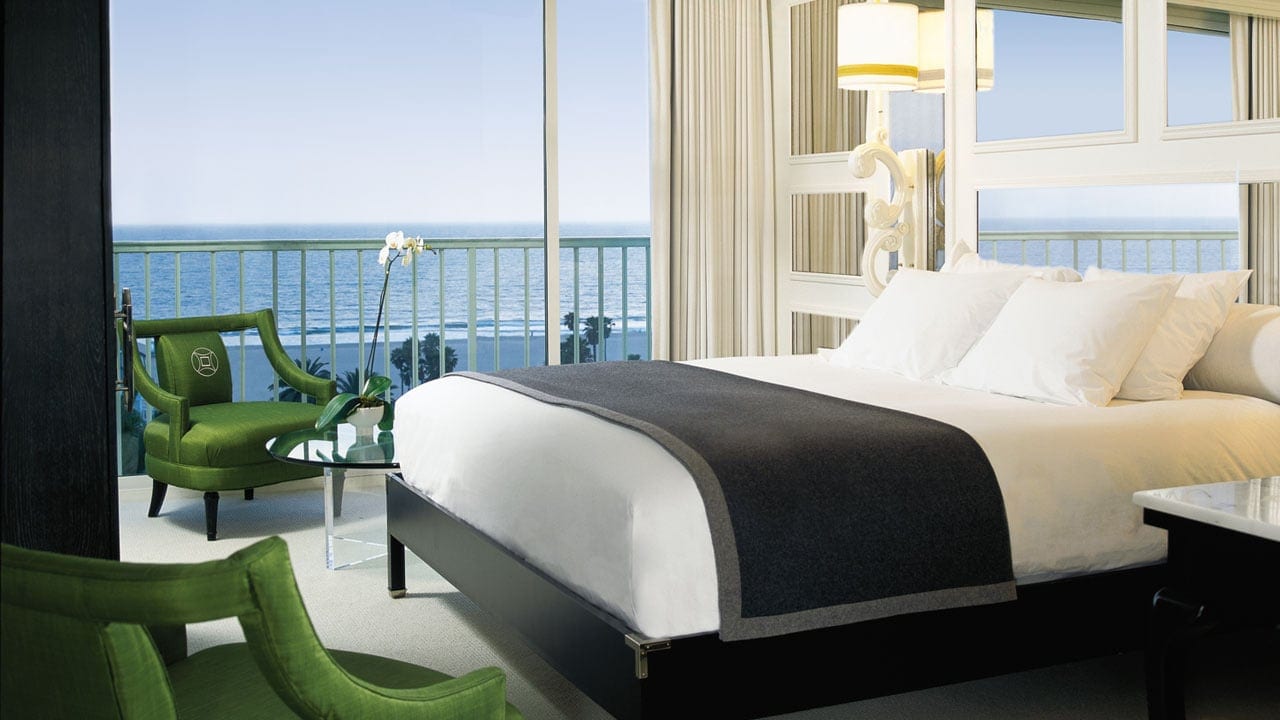 It's a short drive from here to the beach at Santa Monica, which is where you'll find Mélisse, where Josiah Citrin proves that L.A. is as much about haute cuisine as it is about sushi and tacos. Mélisse has been around for some fourteen years now, but it manages to more than hold its own against L.A.'s multi-cultural upstarts. In his early days, Citrin was looking for way to use his leftover lobster, so he created something called Lobster Bolognese, with a little brown butter here, a little truffle there. People kept asking for it, so Citrin now buys lobsters specially to make it. Try it.
Too tired to schlep all the way back to Beverly Hills to sleep it off? The Viceroy Santa Monica is the perfect L.A. beach hotel, with rooms looking up and down the coast. You don't want to hit the beach looking flabby, so personal trainers are available to help you tone your abs in the gym, not to mention complementary yoga classes. Never forget: this is L.A.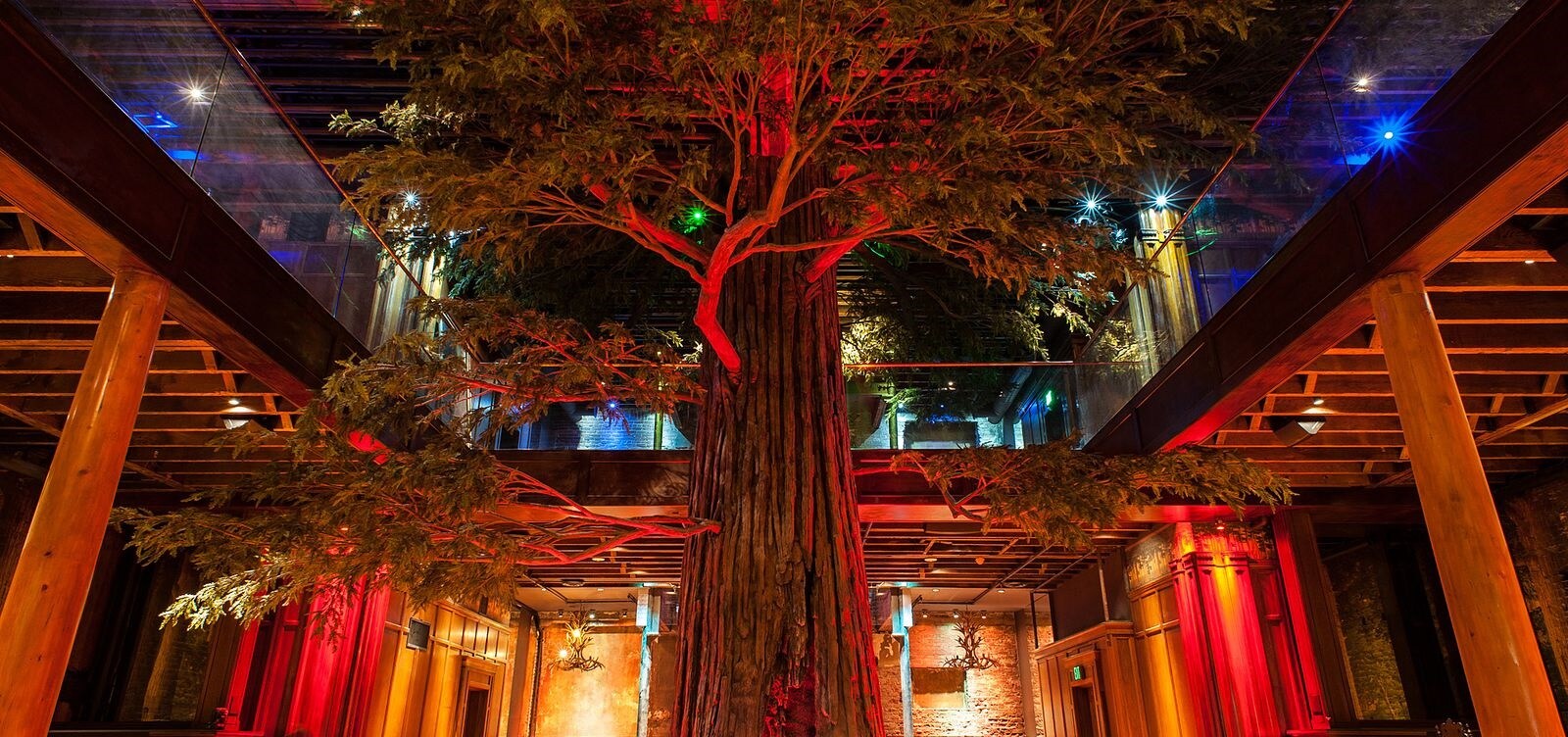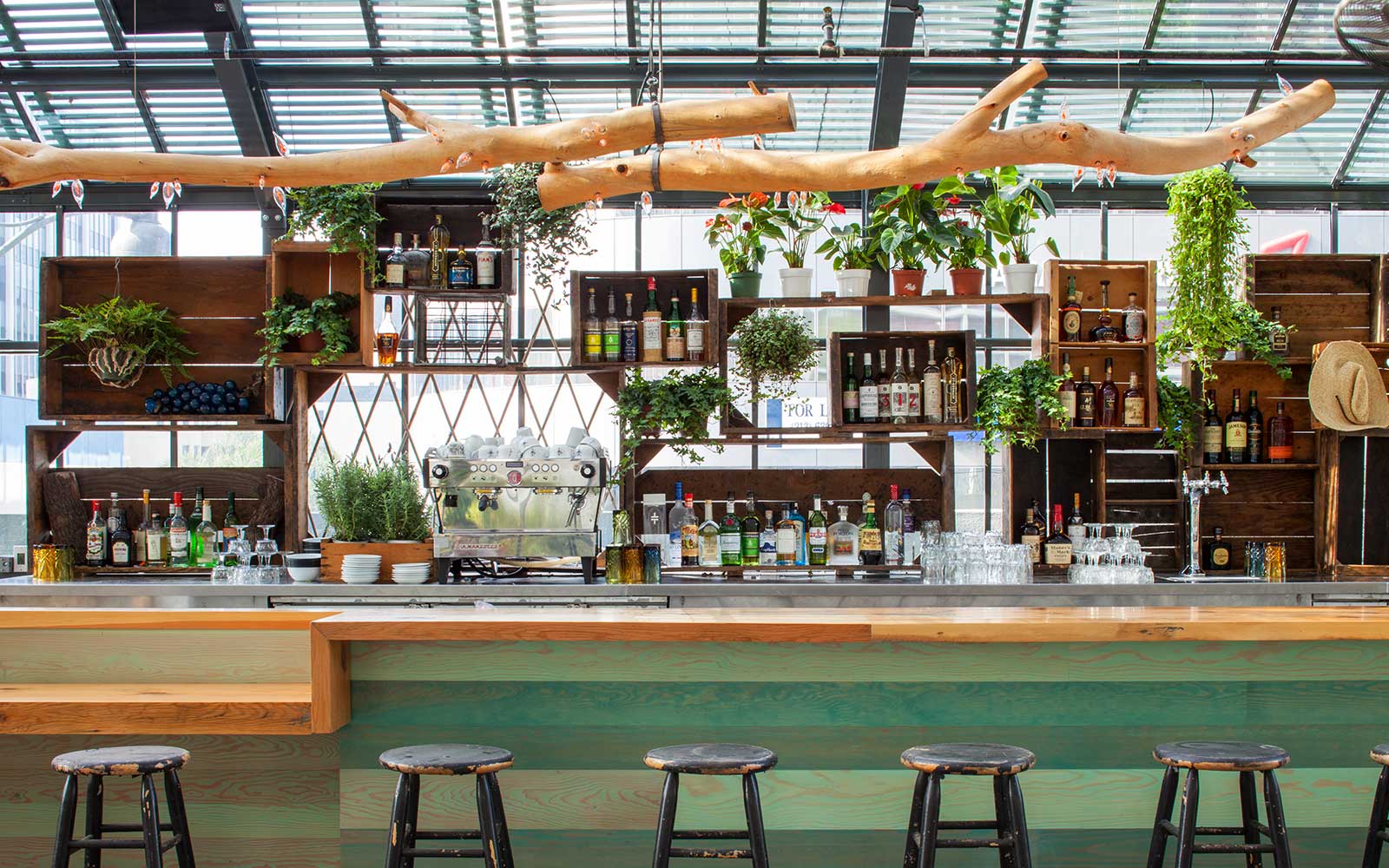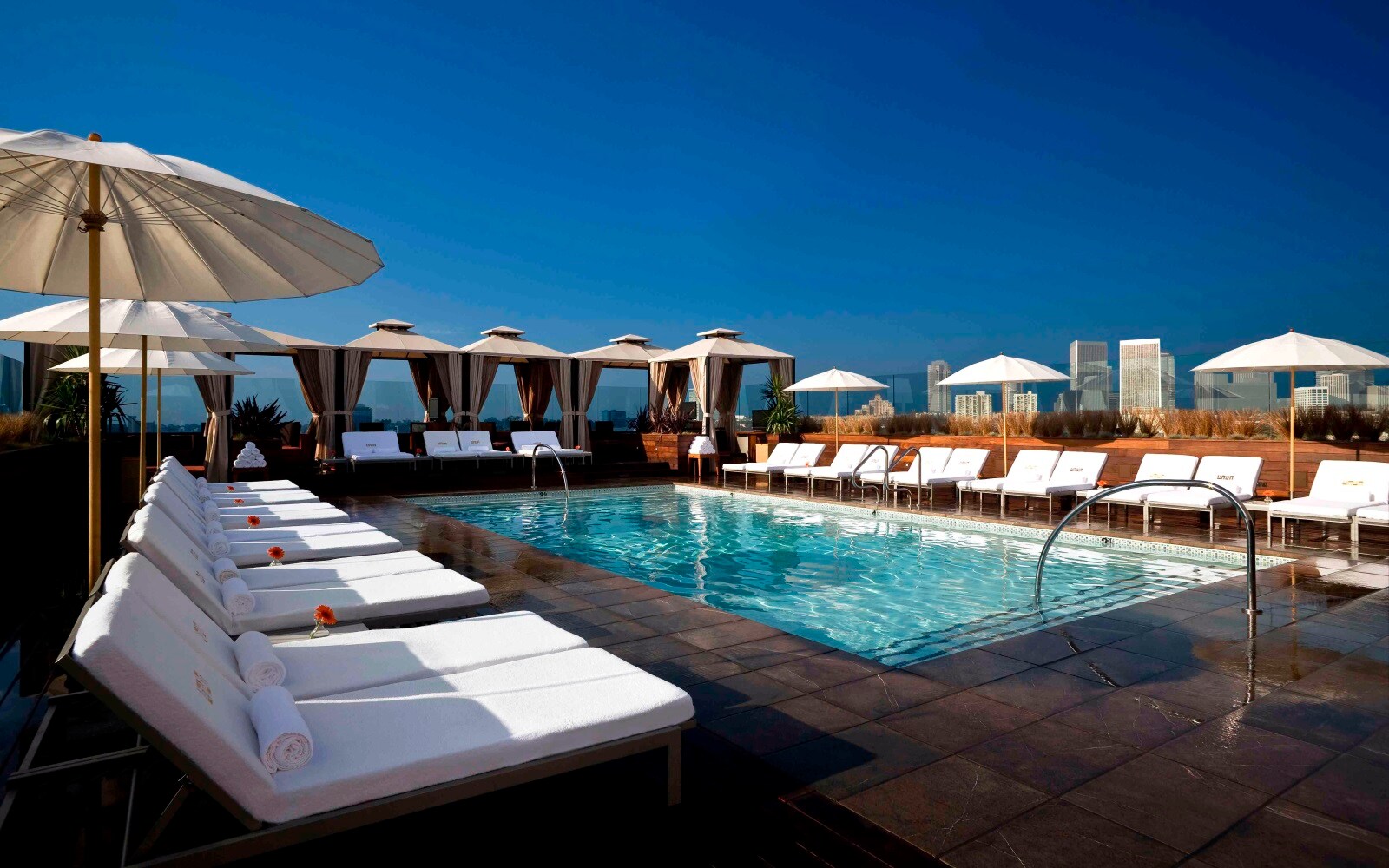 Ace Hotel
929 South Broadway
Los Angeles, CA 90015
+1 213 623 3233
enquire.dtla@acehotel.com
Clifton's Cafeteria
648 S. Broadway
Los Angeles CA 90014
+1 213 627 1673
info@cliftonsla.com
Baco Mercat
408 S. Main Street
Los Angeles CA 90013
+1 213 687 8808
info@bacomercat.com
The Line Hotel
3515 Wilshire Boulevard
Los Angeles CA 90010
+1 213 381 7411
info@thelinehotel.com
Guelaguetza Restaurant
3014 W. Olympic Boulevard
Los Angeles CA 90006
+1 213 427 0608
info@ilovemole.com
Matsuhisa Restaurant
129 N. La Cienega Boulevard
Beverly Hills, CA 90211
+310 659 9639
nobumatsuhisa.com
Sixty Beverly Hills
9360 Wilshire Boulevard
Beverly Hills CA 90212
+1 310-273-1400
Bally
340 Rodeo Drive
Beverly Hills CA 90210
+1 310 271 3310
Bally.com
Mélisse
1104 Wilshire Boulevard
Santa Monica CA 90401
+1 310 395 0881
guestservices@melisse.com
Viceroy Santa Monica
1819 Ocean Avenue
Santa Monica CA 90401
+1 310 260 7500
viceroyhotelsandresorts.com