City Guide: Miami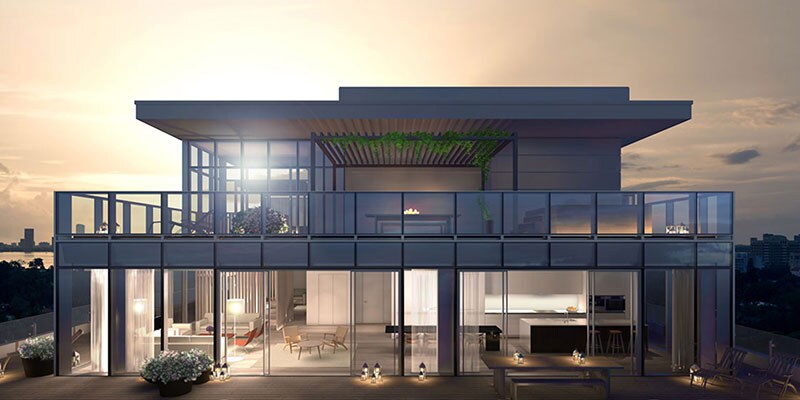 My uncle Sy lives just north of Miami Beach in Florida. Whenever I ask him how he's doing, he always gives me the same answer. How bad could anything be? I'm living in paradise! Everybody's got their own idea of paradise, of course, and many people don't accept my uncle Sy's. But enough people do to make this big sandbar off the tip of Florida a pleasure palace, first for Americans in search of a winter beach spot and then for the entire world. This has been going on for over 100 years now, ever since an early investor named John S. Collins determined that tourism was a better business than avocado farming, which is what brought him south. In 1915, Miami Beach was newly incorporated as a township with three hotels, two bath houses and one 18-hole golf course.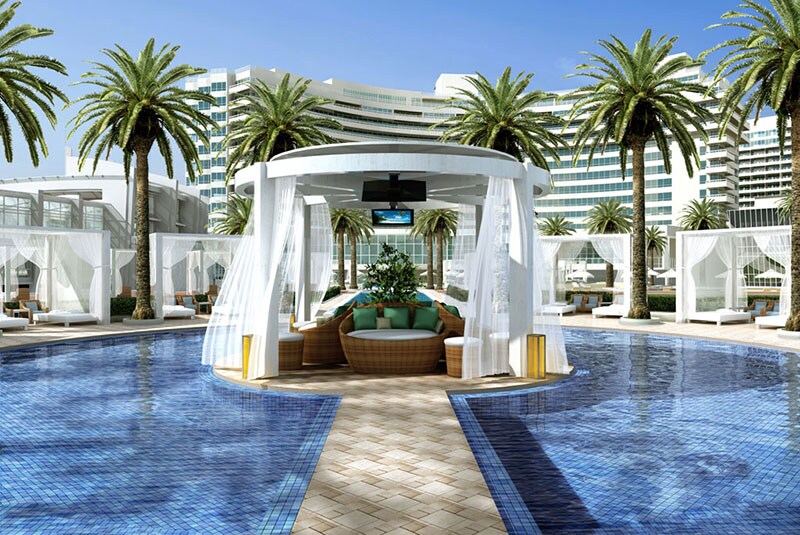 Collins made sure his name will never be forgotten, even by people who had never heard of him, by giving it to the main avenue that runs north and south through Miami Beach. To get into the spirit of Miami Beach history, not to mention enjoying a spectacular meal, take yourself to Joe's Stone Crab House near the tip of Miami Beach, a few feet away from where Collins Avenue starts. Joe's founder, one Joe Weiss, had come south for his asthma and opened a small lunch counter in 1913. Some time after that, Joe discovered that the abundant local stone crabs made great eating when boiled, chilled, cracked and served with mustard mayonnaise, which is why people have been lining up at Joe's (no reservations taken) for decades, and still do.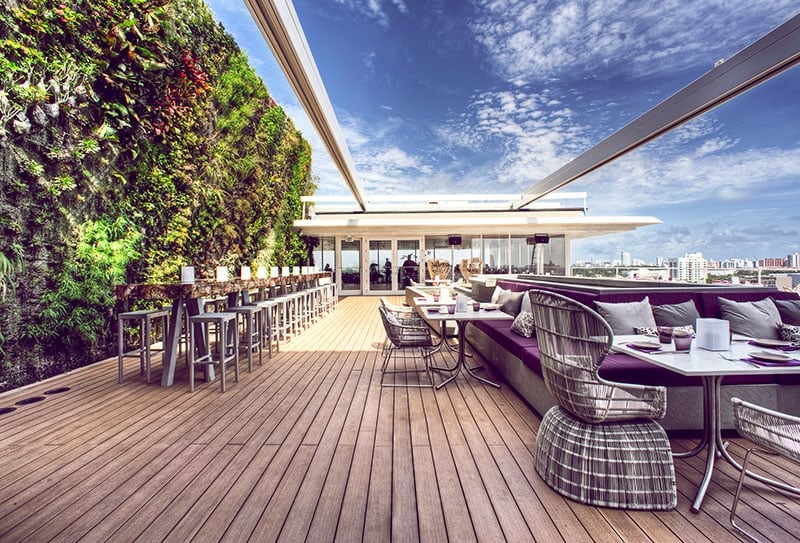 To take in the full sweep of Miami Beach looking northwards, head through the historic Art Deco District with its lovely pastel buildings (stop at the News Cafe across from the beach for a coffee and some first-class people watching) to the elegant Herzog & DeMeuron-designed tower at 111 Lincoln Road. On the penthouse sits Juvia, whose gang of all-star chefs fuse French, Asian and Latin American cuisines into something altogether indefinable and marvelous. And the view is one of Miami's most jawdropping.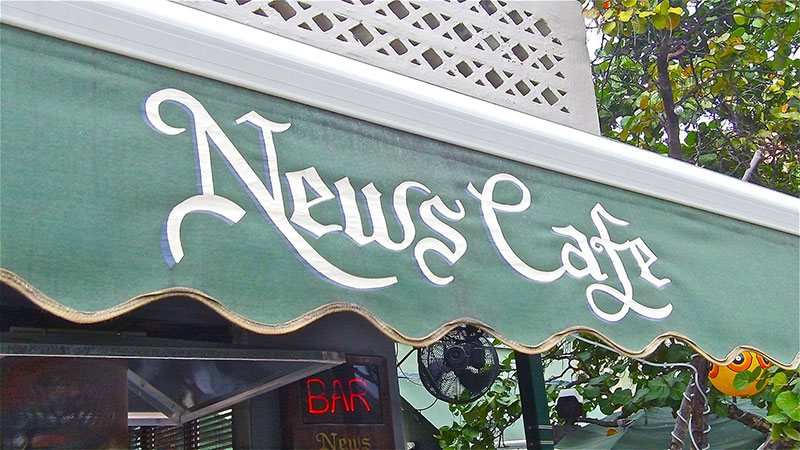 From Juvia's rooftop, you can spy the grandiose Fontainebleau Hotel, designed in 1954 by Morris Lapidus, the Mies van der Rohe of Miami. The Fontainebleau is a Miami legend, too. Sinatra and Presley stayed here and James Bond played gin rummy here in Goldfinger. The hotel had a billion-dollar renovation in 2008, and your fellow guests today might include Heidi Klum, Lady Gaga or a stray Kardashian. A comedown? Not for us to say. The hotel's Bleau Bar is the place to see them. Among the hotel's eight restaurants, try Michael Mina's Stripsteak for pork belly "instant bacon" and salted caramel bread pudding.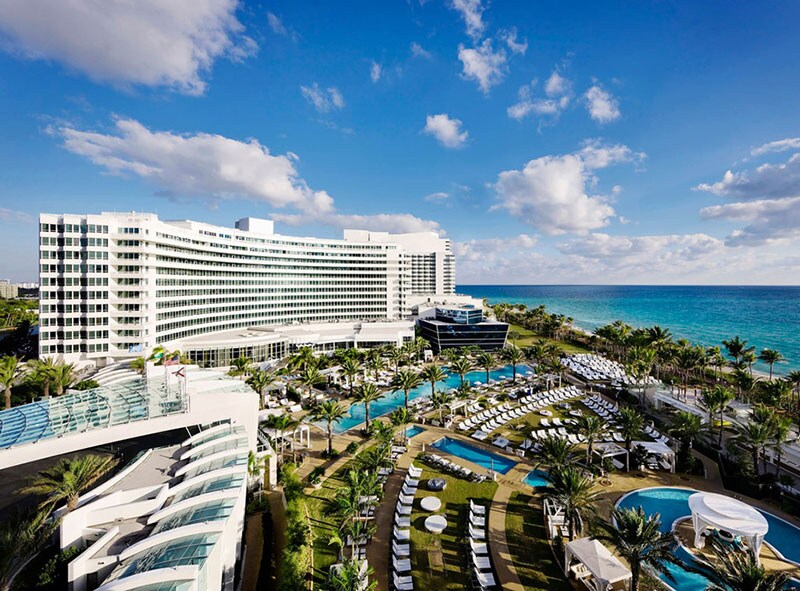 Of course, Miami Beach is as much about constant renewal as it is about history. The economic crisis hit Florida hard, but it's bounced back buoyantly. Not far from the Fontainebleau on Collins Avenue you'll find a new hotel called The Thompson, which has restored a 1940s art deco tower and reinterpreted 1950s style bohemian chic. Book a balcony suite and you'll swear you stepped onto a set from Mad Men. The Thompson is also where you'll find Seagrape restaurant, a venture from Miami's culinary darling and James Beard award-winner Michelle Bernstein (Bernstein beat rock star chef Bobby Flay on Iron Chef, which is really saying something.) Try the braised short ribs with corn bread foam and die!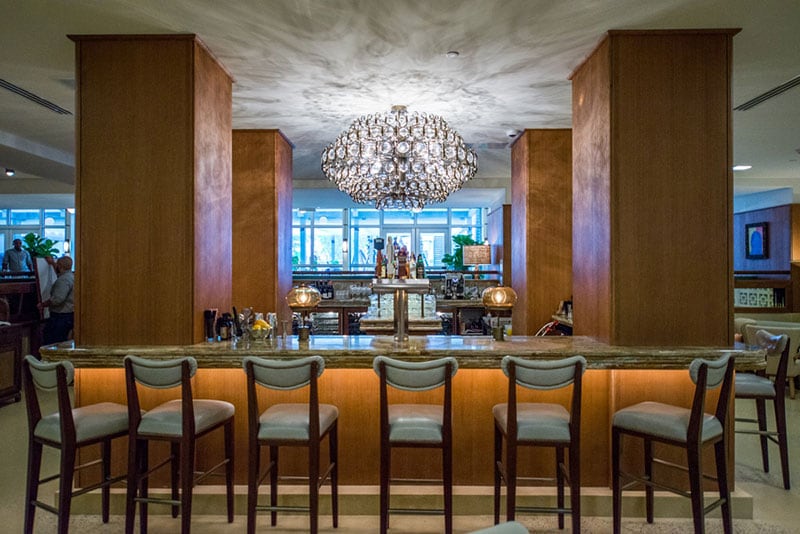 Hotelier Ian Schrager is no stranger to Miami Beach. He came down here in the 50s with his family, like I did. He revamped the Delano Hotel, where Bally held the Triangle Walks exhibition during Art Basel Miami in December (link to article), which has become a modern landmark. Now he's back with Miami Beach Edition, also on Collins Avenue. Schrager's new Edition occupies what used to be the old Seville Hotel, but he's turned his back on the Deco roots for a gleaming modern take on luxury. If you really feel like splurging, book one of Edition's two-level beachfront bungalows, with its light wood-panelled walls, and forget old Morris Lapidus. Not to be outdone in the restaurant department, Schrager teamed up with all-world chef Jean-Georges Vongerichten. Jean-George's Market is his take on the classic 24-hour Miami coffee shop, inspired by the great old markets of Madrid and Barcelona. His more formal Matador Room re-interprets the Latin American and Caribbean cuisines that form such an important part of Miami's cultural heritage. Check out the arroz con pollo, a humble classic that has been turbo-charged with brined chicken flash-fried and submerged in a broth of edible kelp before going into the oven.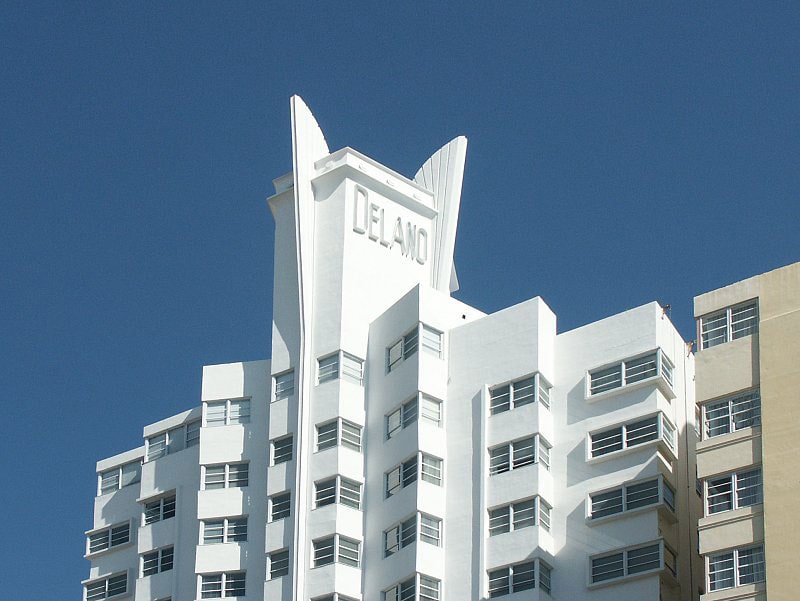 Joe Stone's Crab
11 Washington Ave, Miami Beach
+1 305-673-0365
www.joesstonecrab.com/
News Cafe
800 Ocean Dr, Miami Beach
+1 305-538-6397
www.newscafe.com
Juvia
Lincoln Road Mall, 1111 Lincoln Rd, Miami Beach
+1 305-763-8272
www.juviamiami.com
Fontainebleau
4441 Collins Ave, Miami Beach, FL 33140, United States
+1 305-538-2000
Fontainebleau.com
Bleau Bar at Fontainebleau
+1 305-674-4760
Stripsteak at Fontainebleau
www.michaelmina.net/restaurants/miami-tampa/stripsteak/
+1 877-326-7412
Seagrape Restaurant
4041 Collins Ave, Miami Beach
+1 786-605-1043
www.seagrapemiamibeach.com
Delano Hotel
1685 Collins Ave, Miami Beach
+1 305-672-2000
www.delano-hotel.com
The Miami Beach Edition
2901 Collins Ave, Miami Beach
+1 786-257-4500
www.editionhotels.com/miami-beach
Matador at Edition
www.matadorroom.com/
+1 786-257-4600
Market at Edition
+1 786-257-4600