City Guide: Singapore

The list of things the hyper-efficient city-state of Singapore gets right is long: it may be Asia's easiest place to do business, its health care and education is world class and Singapore Airlines is among Asia's most-admired companies. But you're not here for that, are you? You're here to bask in luxury and to eat! Fortunately, many of Singapore's hotels and 20,000 restaurants (at last count) are at least as good as its schools and hospitals.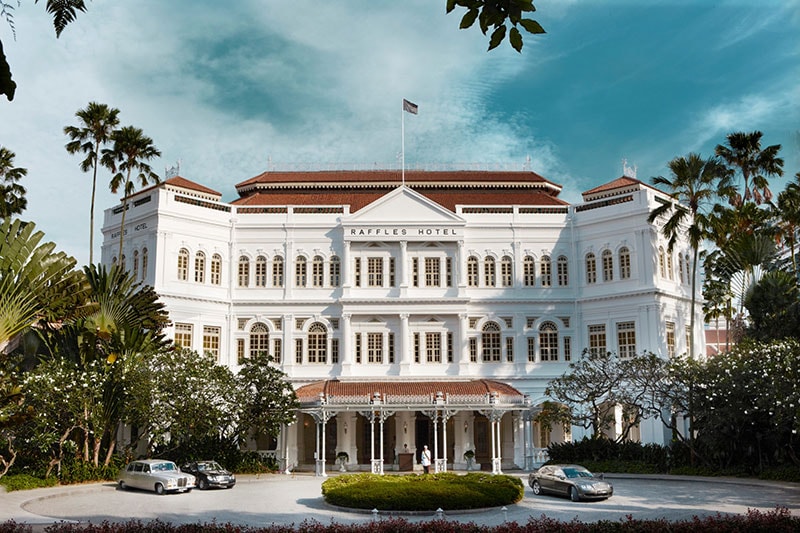 Not surprisingly, modern Singapore's forefather was a businessman. Sir Stamford Raffles founded the settlement in 1819 on an island between Malaysia and Indonesia as a trading post for the East India Company. A fitting homage to the great man would be to check in to the eponymous Raffles hotel, a storied colonial jewel built in 1887. Park yourself at the hotel's Long Bar and conjure the ghosts of famous patrons like Ernest Hemingway (where didn't that man drink?) and Somerset Maugham with a Singapore Sling, invented here and heavy on the gin.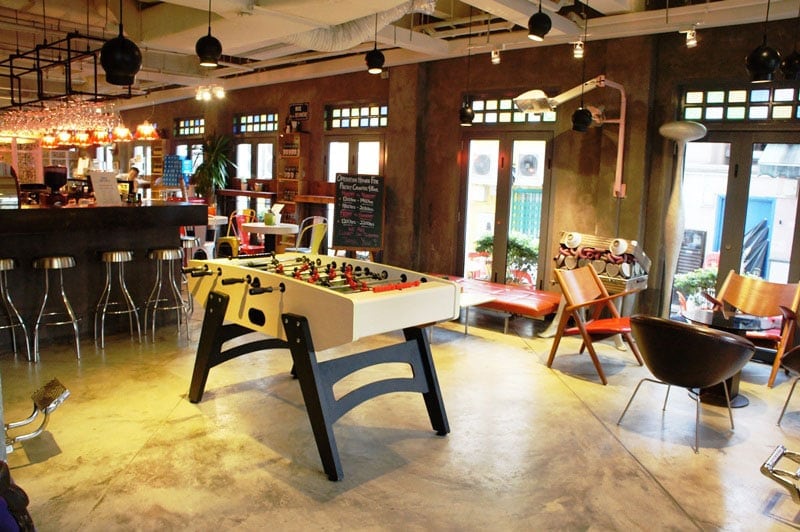 Put off by what could be considered a kind of colonial theme park? Try the wacky and wonderful Wanderlust hotel in Singapore's lively Little India neighborhood. Loh Lik Peng, king of Singapore's boutique hotels, worked with not one but four different design agencies to create this fever-dream of a property, throbbing with neon colors, pop art and nutty special effects. Each of the hotel's 29 rooms and suites is different. The Tea Room on the Creature Comforts floor feels like a tree house, with dangling felt leaves and forest wallpaper.
To get away from the hyper-urbanity of Singapore proper, try Capella Singapore, a luxury property set on 30 lush acres on the nearby island of Sentosa (you can get there by bridge or cable car.) The hotel includes a fine spa, and there's the lovely beach called Palawan close by, not to mention two excellent golf courses. Several rooms offer private outdoor Jacuzzis overlooking the South China Sea, and if you book the hotel's three-bedroom manor house, the hotel will bring you there in a Rolls Royce.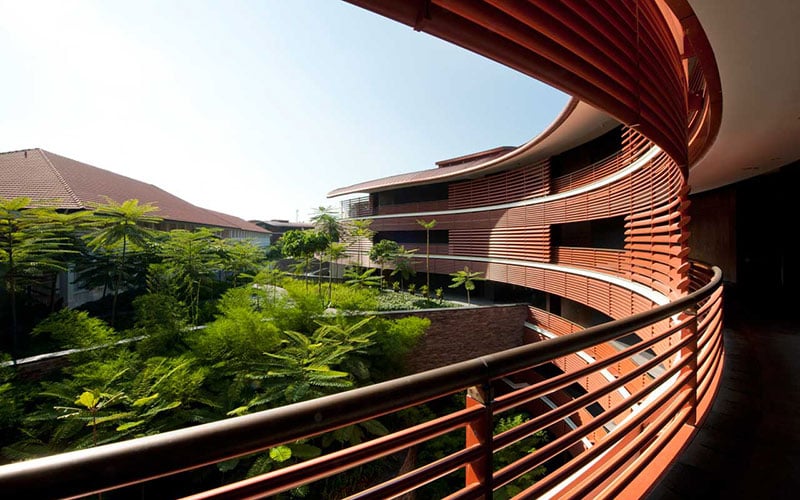 Singapore's restaurant choices are so varied and rich that it's difficult to get your arm around them all in one trip, and even with repeated visits, you'll never really make a dent. Chinese, Malaysian and Indian cuisines are all available in everything from a humble food cart to a five-star eatery. Given the richness of its influences, Singapore has also attracted some of the great chefs from around the world to use the city as their own private cooking laboratory.
To chart the many backwaters of Singapore street cuisine, you need a guide. You can't do better than KF Seetoh, the entrepreneur and journalist who founded Makansutra in 1997. Makansutra is a blog and various editorial guides to Singapore's street-food culture. For the past 8 years, Makansutra Glutton's Bay and SoulFood by Makansutra at Biopolis have been serving of Singapore's best hawker food themselves.

At the opposite end of the spectrum is Waku Ghin at Marina Bay Sands. Waku Ghin is where chef Tetsuya Wakuda charges major bucks to astonish and amaze at most 25 guests with a 10-course tasting menu that is equal parts theater and dining (Wakuda also has his own stellar restaurant in Sydney, Australia.) There are many who say you haven't eaten if you haven't eaten here.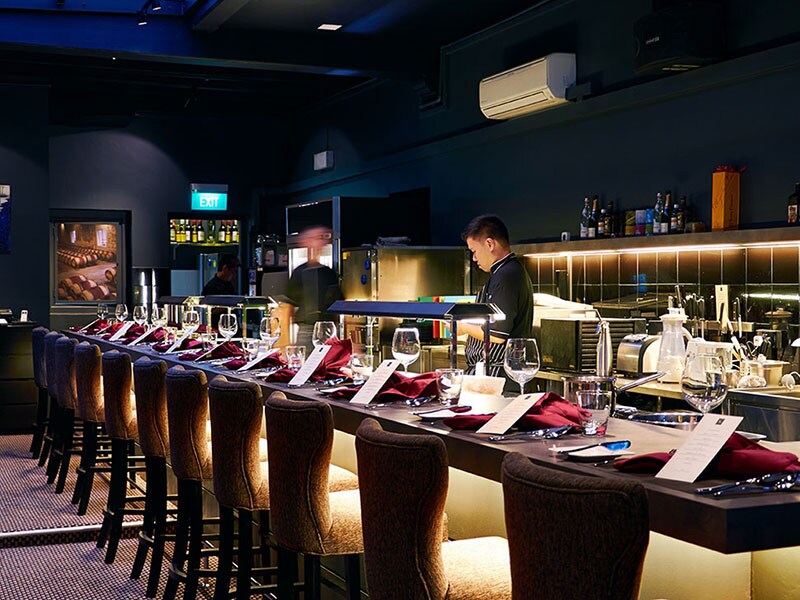 Another daring, if slightly less ambitious, restaurant is Labyrinth, where the self-taught chef Han Li Guang performs his version of molecular Asian fusion cooking. We won't try to explain what that means, but as exhibit A, consider Guang's signature dish of Singapore Chili Crab "on a beach", a lone soft-shell crab is accompanied by sweet chili ice cream and crab mousse as it rests on a sandy beach of Mantou bread. The hot crab melts the ice cream when you eat them together and you get something hard to describe but remarkable!

Also at the top end of the scale is Tong Le Private Dining. The influential Singapore food blog "Rubbish Eat Rubbish Grow" calls this "possibly the best fine dining restaurant in Singapore." Chef Martin Foo's menu is Chinese, and "Rubbish" calls it "nothing short of spectacular." Rubbish went particularly bananas over Foo's braised live South African abalone with block truffle and his bird's nest soup with hairy crab roe (I don't know about you, but just the words hairy crab roe make me hungry.)
Looking to work up an appetite or work off a meal? Do what the Singaporeans do: shop. There are fancy malls all over town. The local Bally outlets can be found on Orchard Road, Singapore's retail and entertainment hub, and at Marina Bay Sands.
Raffles Singapore
1 Beach Road
Singapore 189673
Raffles.com
Wanderlust Hotel
2 Dickson Road
Singapore 209494
+65 6396 3322
capellahotels.com/Singapore/
Makansutra
8 Raffles Avenue
Singapore 039802
Telephone: +65 6336 7025
Makansutra.com Makansutra.com
Waku Ghin
Marina Bay Sands
10 Bayfront Avenue
Singapore 018956
+65 6688 8888
marinabaysands.com
Tong Le Private Dining
60 Collyer Quay
Singapore 049322
+65 6634 3233
tong-le.com.sg
Labyrinth
8 Raffles Avenue
#02-23 Esplanade Mall
Singapore 039802
+65 6223 4098
labyrinth.com.sg
The Bally outlets:
ION
ION Orchard, 2 Orchard Turn
Singapore 238801
+6562382077
Marina Bay Sands
The Shoppes at Marina Bay Sands
Singapore 018972
+6566887148
Takashimaya
391 Orchard Road, Level 1 Takashimaya
Singapore 238873
+6567354029