City Guide: St Petersburg
As the weather warms and the night skies stay light, Anastasiia Fedorova discovers the cooler side of Russia's most beautiful city
At first glance, St Petersburg looks more European than Europe: it has the charm and sophistication of Paris, the waters of Venice, the scale and slightly desolate streets of East Berlin. Layers of the city's complex history are easily traceable through its architecture: a blend of 18th-century palaces, northern modern, Soviet blocks and the shiny Plexiglass of the post-Soviet 1990s.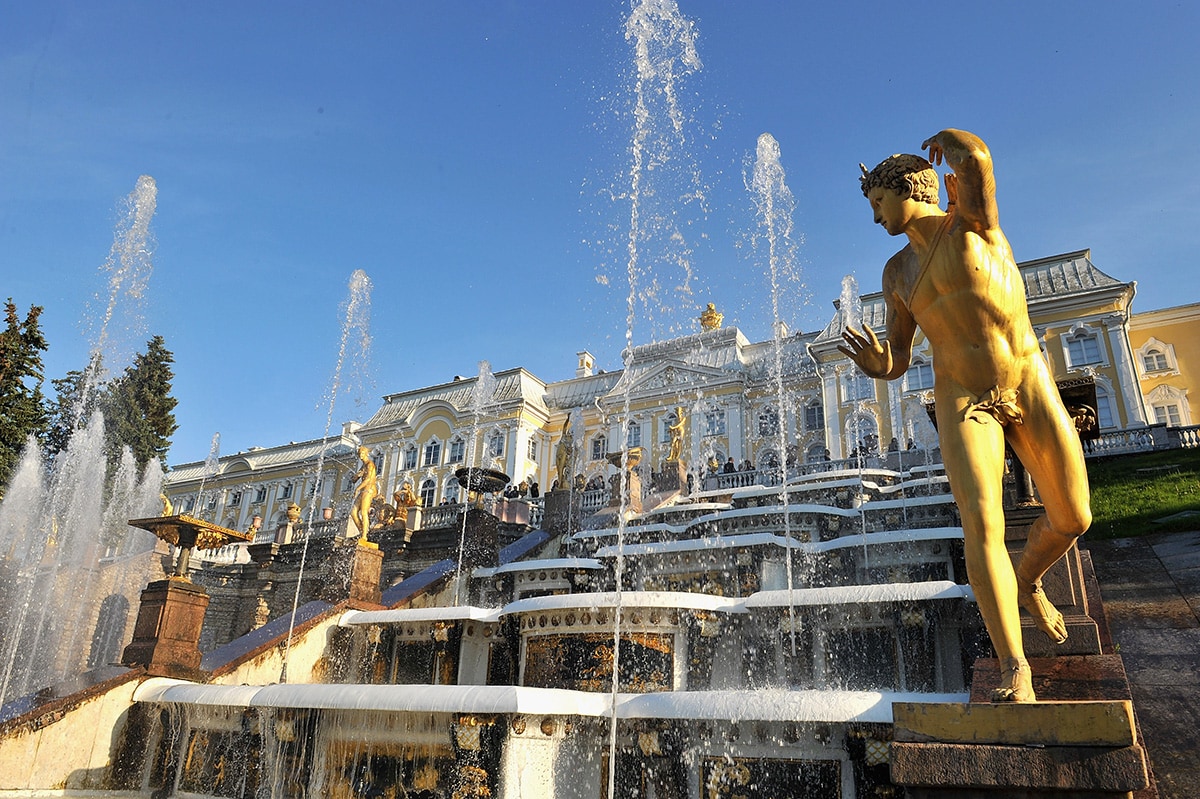 Gardens at Peterhof Palace, St Petersgburg
Founded as a military stronghold of the Russian Empire in the Baltic, it was an imperial capital for over two centuries before becoming the birthplace of the revolution, and has long been loved by great Russian writers and international intellectuals. One might visit for the city's history, architectural grandeur and ballet, but there is much more to it than just that: there is contemporary art, a vibrant restaurant and bar scene, and a new generation of creatives trying to make the place their own.
With more than five million inhabitants, St Petersburg is Russia's second-largest city, yet the historical centre is very walkable. Choose the right place to stay, and the best sights, bars and restaurants are just a short walk or taxi ride away. The top choice is Russia's only W Hotel, just steps from monumental St Isaac's Cathedral. It offers minimal yet warm interiors, great parties and a bar on the roof terrace. The hotel is also home to Cococo, one of the most influential restaurants of the new Russian cuisine movement - all produce comes from local farmers, and the recipes seek to reinvent the country's vast culinary heritage.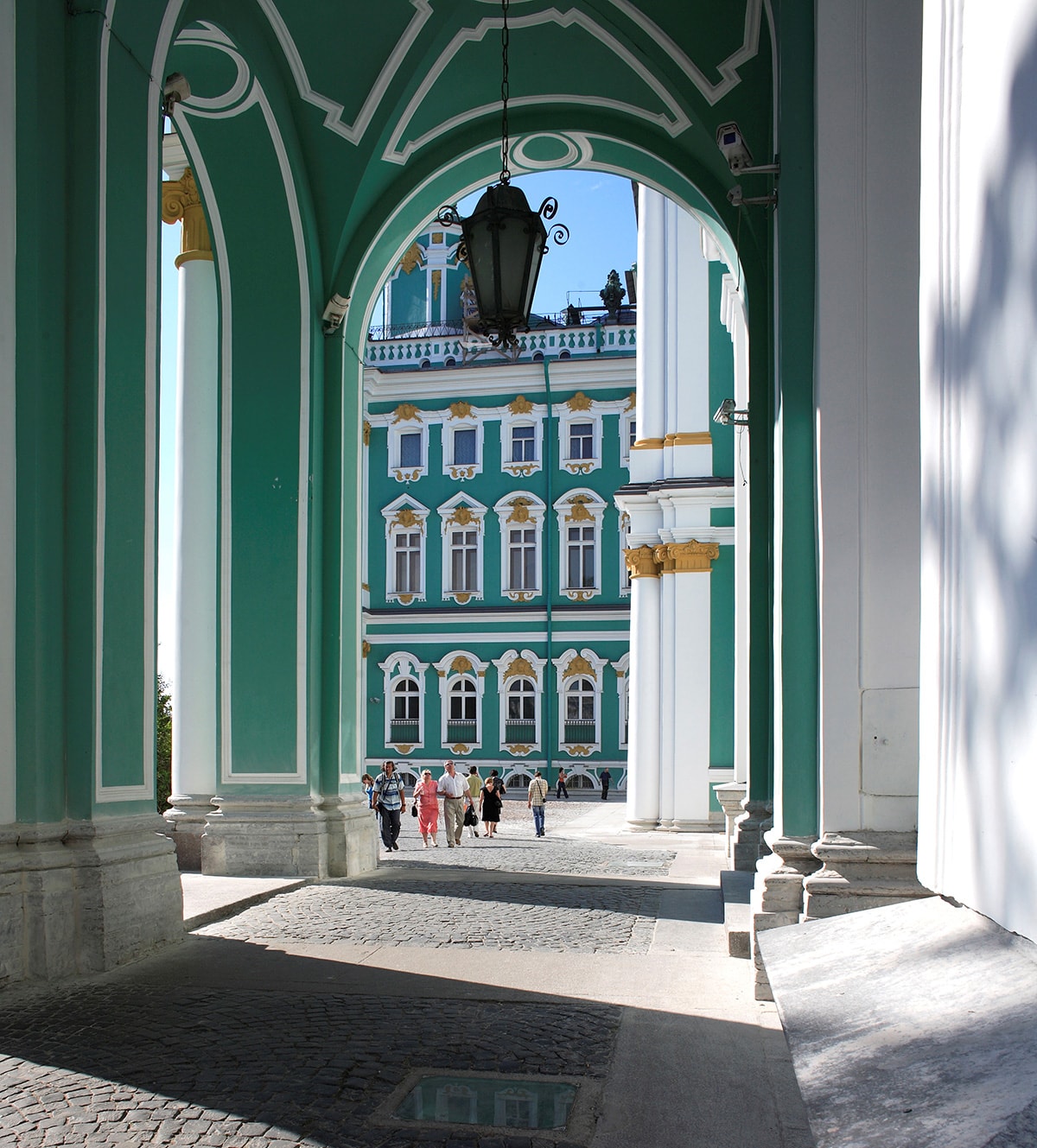 Winter Palace, St Petersburg
St Petersburg has a long history of luxury travel, and certain places are reminiscent of its glorious, decadent past. The Belmond Grand Hotel Europe is one of them: it was founded in 1875 and attracted celebrity visitors such as Igor Stravinsky, Claude Debussy and H.G. Wells. It was remodelled in 1910 in Art Nouveau style, and worked through Soviet times as Hotel Evropeiskaya before being remodelled again in the 1990s.
The legendary State Hermitage Museum, located in the Winter Palace and overlooking Neva's waters, is a must-visit for its world-class art and imperial interiors. Thanks to the Hermitage 20/21 project, which occupies the General Staff Building just opposite Palace Square, it's now also a destination for contemporary 20th- and 21st-century art: works exhibited here are by the likes of Antony Gormley, Jake and Dinos Chapman and Zaha Hadid, among others. Don't miss the chance to discover the tranquil rooms of the State Russian Museum and its astonishing collection of classic Russian paintings. Take a walk along the Palace embankment looking into the waters of the Neva River - blue, black or the colour of liquid metal during spectacular sunsets. For something a little more current, drop by the Taiga creative space - a 19th-century mansion transformed by young entrepreneurs into a creative hub with a curious collection of cafes, small independent boutiques and workshops.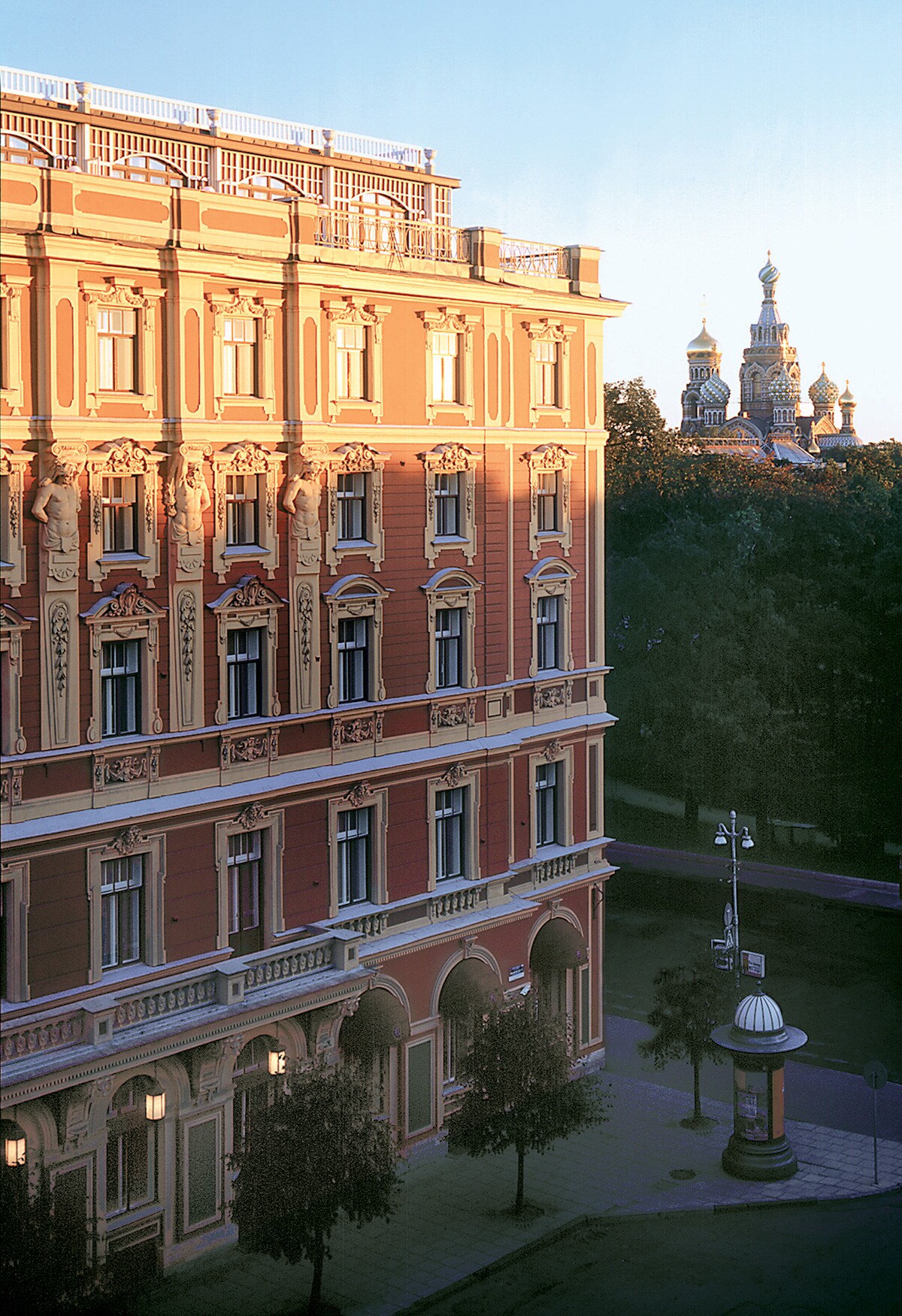 The Orion Treehouses in Saint-Paul-de-Vence
In recent years, St Petersburg has developed its own vibrant restaurant scene. For lunch, head to Jérôme, opened by the city's influential restaurateur and chef Aram Mnatsakanov, known as Russia's Gordon Ramsay. Jerome offers contemporary European cuisine and is named after its original chef, Jérôme Lorie, who hails from Lyon. A low-key local favourite is Clean Plates Society, a restaurant and bar offering simple, reasonably priced dishes and good cocktails. But the most interesting trend is undoubtedly new Russian cuisine. Try the carnivore-pleasing restaurant Blok, with a menu based on meat and seafood from all over the country. The hard-to-pronounce Moroshka dlya Pushkina (translated to 'Cloudberry for Pushkin', in reference to legendary poet Alexander Pushkin) offers a Russian version of the new Nordic cuisine: simple, flavourful native produce in unexpected combinations.
St Petersburg is known as Russia's bar capital, and natives love - and I stress the word love - to drink. There's always a new bar opening around the corner or a new cocktail being invented. Whether under the glowing skies of the white nights, in a snowstorm or on a grey melancholic autumn day, you simply must embark on a bar crawl. Just a few spots to visit: Union for a pre-dinner cocktail that slides into midnight debauchery; Israeli restaurant and bar Bekitser for shots; Khroniki for a young, hip crowd and great cocktails (be sure to try the Free Ingria), Rerdrum for local craft beer, and Soviet-style vodka bar Café Mayak for, of course, vodka - but only if you're not afraid to try something strong. Waking up the next morning in your hotel room, you'll know there's more to this place than history and palaces. Although, of course, the palaces are pretty great, too.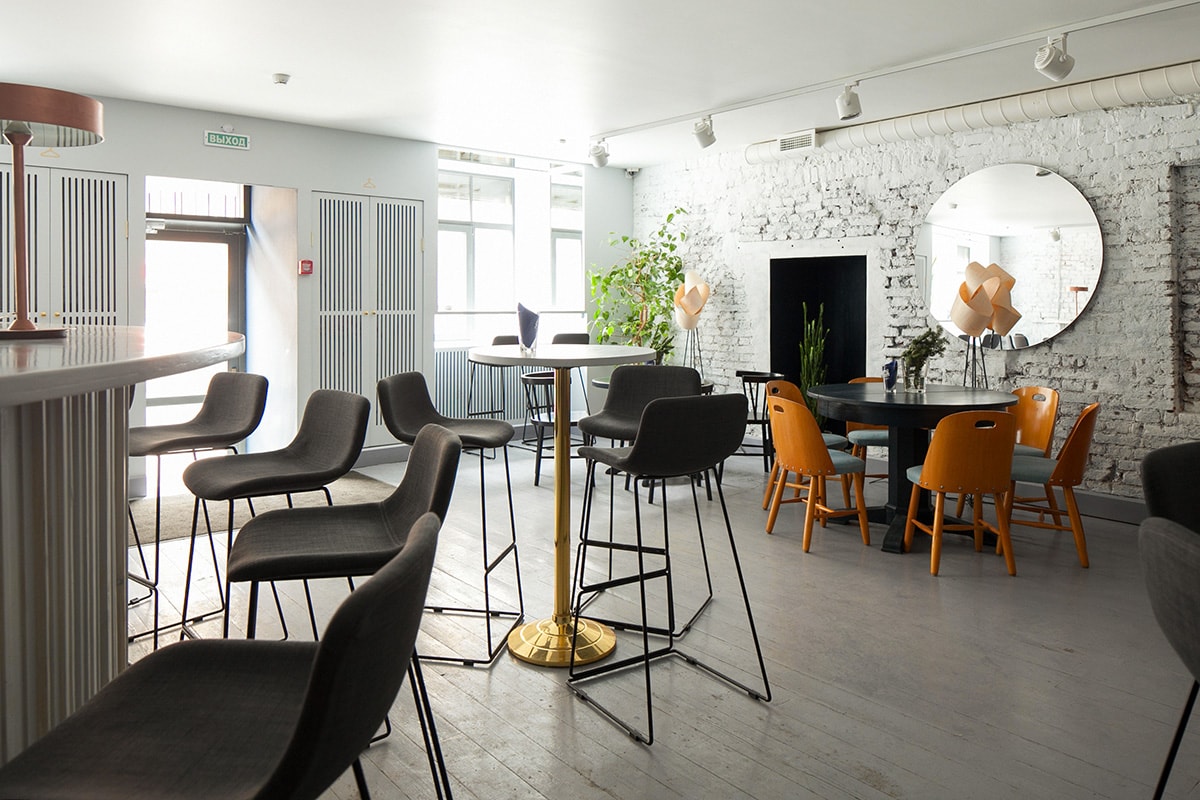 Spa-hotel La Réserve Ramatuelle