City Guide: Toronto
In time for the world-leading Toronto International Film Festival, Lindsay Taub discovers the highlights and hotspots of Canada's cultural capital
My first visit to Toronto was when I was six months old, to meet my aunt and uncle. Ever since, I've visited Canada's most populous city at least once a year, always enamoured with the vibrant energy of the city. That exuberance is tempered by the natural beauty of its harbour-front location on the shores of Lake Ontario, and stoked by the diverse food scene, boundary-pushing cocktail crafters and countless places in which to relax, be inspired and socialise, no matter what mood finds you.
Though Toronto has been a cultural epicentre for decades, various downtown neighbourhoods, from upscale Yorkville to trendy West Queen West, have seen an uptick in the arts and dining scene in recent years. Arguably the most multicultural city on the planet, with more than 140 languages represented, one of the best ways to experience Toronto's diversity is by starting with the food and drink.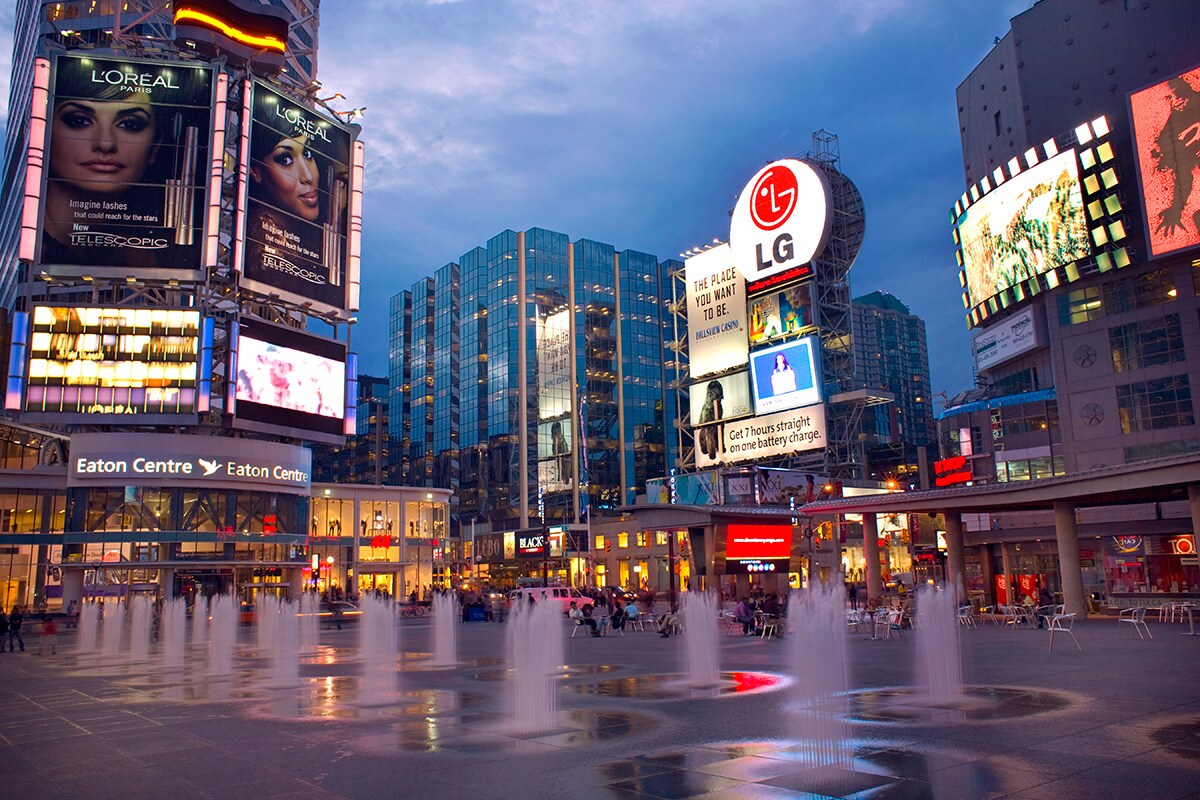 Eat
Since 1803, the St Lawrence Market has been Toronto's beating heart and culinary focal point, and any visit to the city would be remiss without a stroll through it, sampling the local fare and flair. That includes Canadian classics such as peameal bacon and poutine, of course.
Dozens of new restaurants and bars have opened in Toronto since January, so choosing a spot to eat can be challenging at best. Foodie insiders, however, have their eyes on a few new hotspots, including:
For sophistication without snobbery... Hanif Harji and Charles Khabouth, with their ever-expanding portfolio of nightclubs and restaurants, recently opened Figo. The casual vibe of the unflashy pasta-and-pizza spot belies its elegance and is a bit of a departure from their other venues. The chef in charge is Anna Chen (formerly of Buca), known for her thin-crust pizzas baked in a wood-fired oven and piled with toppings such as watercress, truffle, Japanese mushrooms and preserved tomatoes.
For a lighter bite... Chef Anthony Rose has continued to expand his restaurant empire to Queen West with Rose and Sons Swan. Similar to the original Rose and Sons, the cuisine takes on a modern diner concept with a California twist.
For a bit of everything... Rapper Drake (yes, he of 'Hotline Bling' fame) and chef Susur Lee's much-anticipated eatery, Fring's, finally opened its doors this year. The menu offers something for every appetite, from tapas to elevated pub food.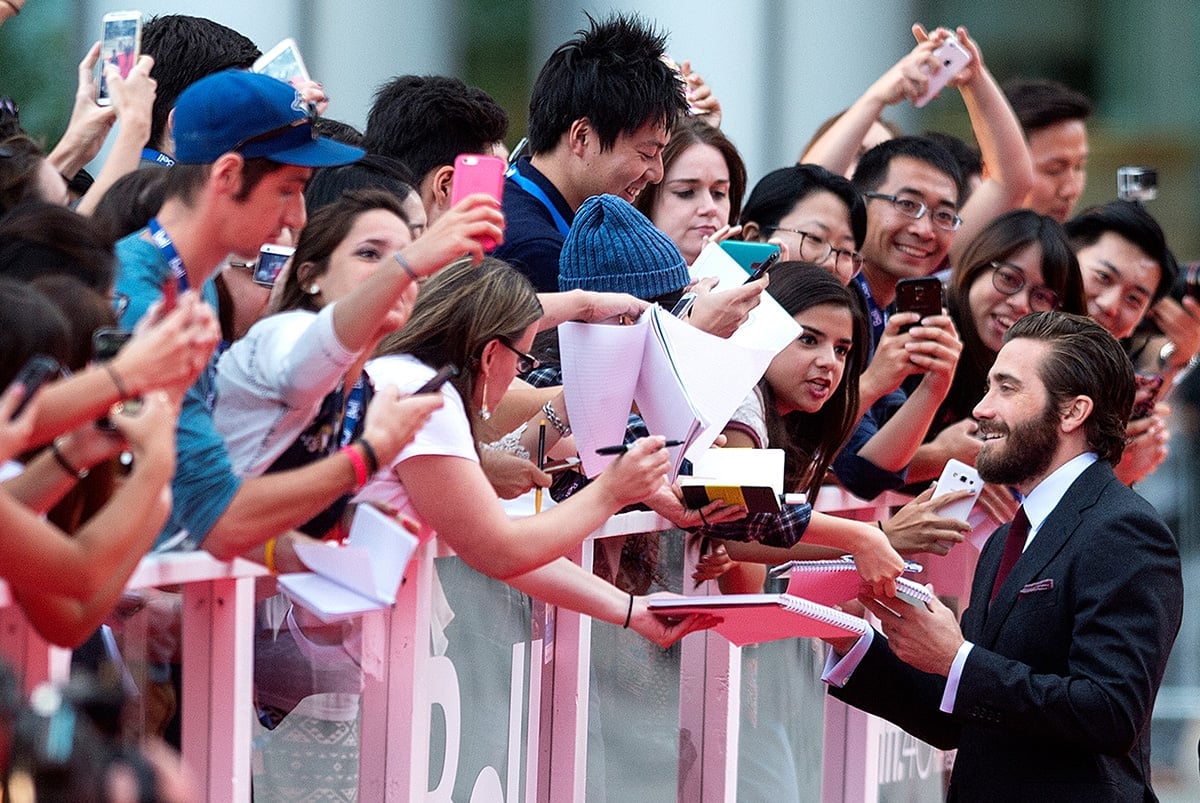 Brunch
To channel the French countryside... The wooden tables, pale-blue accents and signature white-and-blue tiles at Maman are as elegant as they are rustic. The space, located on the top level of the First Canadian Place, features communal tables - perfect for making new friends. Standouts on the brunch menu include matcha-green-tea pancakes, served with fresh blueberries, ricotta and shredded coconut.
To get off the beaten path... Lady Marmalade has a true Leslieville vibe to it. The eccentric east-end brunch spot emanates a peaceful neighbourhood feel with art-filled walls and quirky salt-and-pepper shakers. Though Mexican influences can be seen in dishes such as huevos migas, the true-north-strong-and-free tradition can be found in the AM poutine, served with baked hash-browns and cheese curds, topped with miso gravy or hollandaise sauce. Note: be prepared to wait for a table.
To feel like a local... Mildred's Temple Kitchen, in the heart of Liberty Village, is both spacious and cosy, combining industrial and chic, much like the neighbourhood does with its historic brick buildings, Victorian industrial architecture and tall chimney smokestacks, and a population largely composed of young, urban professionals in tech and design. The blueberry-buttermilk pancakes are Mildred's claim to fame, and have been on the menu since 1989. They're super-fluffy and served with Lanark County maple syrup, wild blueberry compote and whipped cream. The menu also includes blackcurrant scones and buttermilk biscuits with a side of preserves made in-house.
Drink
For a cocktail bar that entices the senses... Head to Bar Chef. Sultry and dark, its walls are lined with jars containing over 5,000 ounces of bitters, from cherry and vanilla to rosemary and lavender, which have been ageing and infusing for at least three months. The scent of fresh herbs and spices exude from the bar along with the intoxicating aroma of the signature cocktail, the vanilla and hickory-smoked Manhattan. (Note: those on a budget may want to check the menu before ordering - most prices are fairly standard, but this Manhattan, for example, will set you back CA$45).
For cocktail buffs… Shameful Tiki Room is Rod Moore's Vancouver import, and seeks to perfectly recreate the post-war glory years of tiki drinks, paying serious attention to detail and offering an unyielding homage to obscure recipes.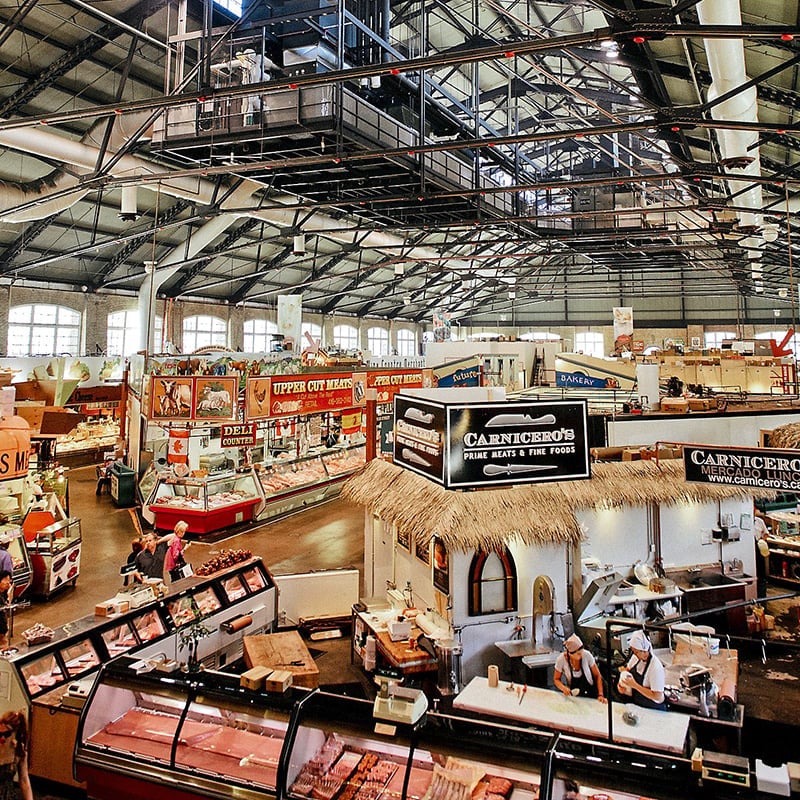 See and do
To get your art fix… The Art Gallery of Ontario is among the most distinguished art museums in North America. From contemporary works by the likes of Picasso and Matisse, to beloved Canadian artists such as the Group of Seven and Alex Colville, to European masterpieces such as Peter Paul Rubens' 'The Massacre of the Innocents', the AGO offers a diverse art experience, with more than 80,000 works in its collection. While there, check out Transformation AGO, an innovative architectural expansion by renowned Canadian-born architect Frank Gehry that, when completed in 2008, became one of the most critically acclaimed architectural achievements in North America. Highlights include Galleria Italia, a gleaming showcase of wood and glass running the length of an entire city block, and the oft-photographed spiral staircase.
For an urban adventure… Walk or take a bike tour through Graffiti Alley. Also known as Rush Lane or Rick Mercer's Alley (after the popular Canadian comedian, who films his weekly political 'rant' here), you'll find intricate graffiti art and social commentary that encompasses about a kilometre of space running west from Spadina Avenue to Portland Street.
To awaken your competitive spirit... Spin Toronto is a 1,115sq m ping-pong nightclub in the heart of downtown. Professional players are on hand for lessons. Track & Field Bar is another fun option, with its unmatched enthusiasm for lawn games like bocce ball and deck shuffleboard.
For those looking to get high (literally)… The CN Tower is a national icon and engineering marvel - and it's hard to miss. Opened in 1976 and standing 553m tall, the landmark is visited by more than 1.5 million people annually. Inside, the Tower offers dining, entertainment, and some of the best views in the city, from the world-famous Glass Floor and SkyPod to glass-fronted, glass-floored lifts. If you don't suffer from a fear of heights, step up to the EdgeWalk, the world's highest full-circle hands-free walk, where thrill-seekers can circumnavigate the exterior of the tower's main pod from a rail-free platform 116 storeys above the ground.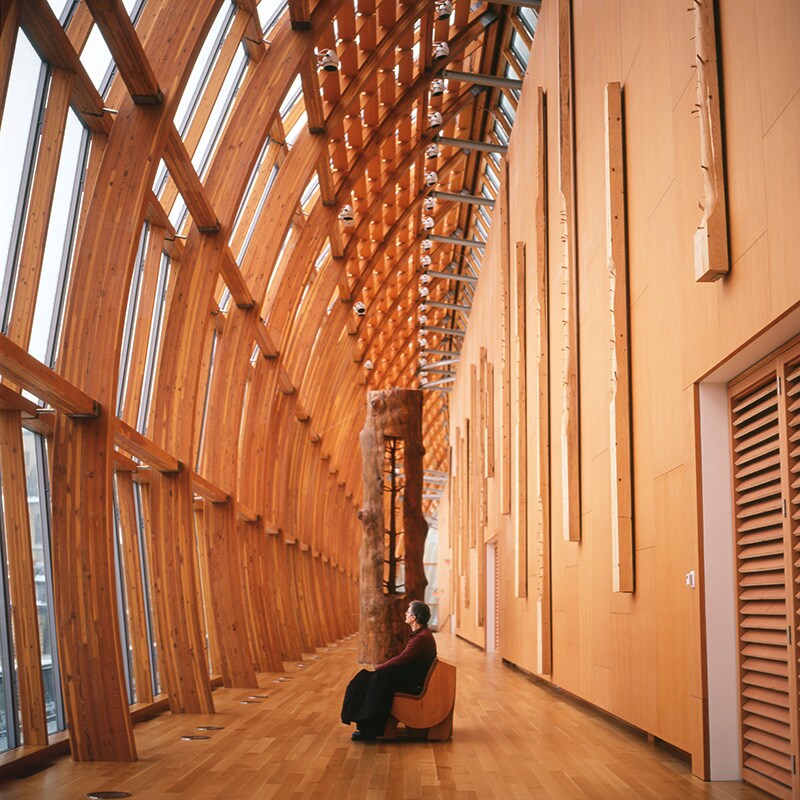 For a dose of nature...Take a 10-minute ferry ride across the harbour to the Toronto Islands. Centre Island is popular among families for its beaches, amusement park and bike paths. Ward's and Algonquin islands are a bit more serene, and you'll find charming 1920s cottages, English-style gardens, a clothing-optional beach and an allegedly haunted lighthouse.
For an all-around good time… The historic Distillery District is an internationally acclaimed pedestrian-only village where you'll find artists' studios, designer boutiques, chic cafes, art galleries, artisan shops and outdoor dining. The area is contained within the restored red-brick, Victorian-era buildings of the former Gooderham & Worts whiskey distillery.

Calling all cinephiles
If visiting in September, Toronto may seem more like Los Angeles or New York, when the city welcomes the annual Toronto International Film Festival. One of the world's largest and most prestigious public film festivals, it is where both established and emerging movie-makers from around the globe premiere their work, careers are launched, and celeb-spotting becomes everyone's favourite hobby. Screenings, lectures, networking parties and galas will take place all over town.
TIFF Bell Lightbox on King West has been the home of the festival since 2010,. The site is home to a 41-storey condominium called Festival Tower, while Cinema Tower, a new 43-storey condominium, is currently being built on the north side of the block. Both towers offer residents exclusive TIFF-centric privileges.
The podium, a five-storey complex at the base of Festival Tower, is the headquarters for TIFF, holding five cinemas of various sizes, a three-storey public atrium, two galleries, three learning studios, a centre for students and scholars, a bistro, restaurant, lounge, gift shop and rooftop terrace.
For celeb-style pampering... Before the TIFF events, head to Her Majesty's Pleasure in King West Village, where guests socialise over drinks (they have a full juice bar, cafe and cocktail lounge), while getting manicures, pedicures and blow-dries.

Where to stay
A relative newcomer on Toronto's luxury hotel scene, the 66-storey Shangri-La has quickly gained esteem as the place to be. Located at the corner of University and Adelaide, it exudes indulgence in the form of silk-clad walls, two tea libraries and a CA$5m exterior sculpture by Chinese artist Zhang Huan.
Known as the 'SoHo Met' to frequent flyers, the downtown SoHo Metropolitan is perceived as a little more hip than its competitors. Straddling the line between boutique hotel and big-box luxury, it offers marble bathrooms, driver service and high-end onsite dining.
If reliable elegance is more your bill, consider One King West - it long managed to retain its feeling of old-school sophistication, thanks in part to its circa-1914 shell (it was once the headquarters of the Toronto Dominion Bank). The hotel is conveniently located within walking distance of the Hockey Hall of Fame and Toronto's Eaton Centre shopping complex.
Art Gallery of Ontario
317 Dundas St W
+1 416 979 6648
ago.net
Bar Chef
472 Queen St W
+1 416 868 4800
barcheftoronto.com
CN Tower
301 Front St W
+1 416 868 6937
cntower.ca
The Distillery District
55 Mill St
+1 416 364 1177
thedistillerydistrict.com
Figo
295 Adelaide St W
+1 647 748 3446
figotoronto.com
Fring's
455 King St W
+1 416 979 9696
fringsrestaurant.com
Graffiti Alley/Street Art
(The back alley entrance can be found between Queen St and Richmond St)
seetorontonow.com
Her Majesty's Pleasure
Fashion House
556 King St W
+1 416 546 4991
hermajestyspleasure.ca
Lady Marmalade
898 Queen St E
+1 647 351 7645
ladymarmalade.ca
Mildred's Temple Kitchen
Shops at King Liberty, 85 Hanna Ave
+1 416 588 5695
templekitchen.com
One King West
1 King St W
+1 416 548 8100
onekingwest.com
Rose and Sons Swan
892 Queen St W
+1 647 348 7926
roseandsonsswan.com
Shameful Tiki Room
1378 Queen St W
shamefultikiroom.com
Shangri-La
188 University Ave
+1 647 788 8888
shangri-la.com
Soho Metropolitan
318 Wellington St W
+1 416 599 8800
metropolitan.com
SPiN Toronto
461 King St W
+1 416 599 7746
toronto.wearespin.com
St Lawrence Market
92-95 Front St E
+1 416 392 7219
stlawrencemarket.com
Toronto International Film Festival (TIFF)
Tiff Bell Lightbox, 350 King St W, Toronto
+1 888-599-8433
Tiff.net
*TIFF ticket packages are available online 24 hours a day at tiff.net/tickets; by phone from 10am to 7pm ET daily at +1 416 599 TIFF or +1 888 599 8433; or by visiting the TIFF Bell Lightbox in person from 10am to 10pm ET daily
Toronto Islands
torontoisland.com
Three regular ferries depart daily from Bay Street at Queen's Quay. Map