AUTUMN WINTER 2017
The Autumn Winter 2017 collection evokes the mood of a gentleman's club in 1970s New York City. Gambling, cigar smoke, whisky and card games... An era of David Bowie and Mick Jagger... Bianca Jagger's black choker with a diamond heart… A contrasting collection of opulent evening dress and urban sportswear.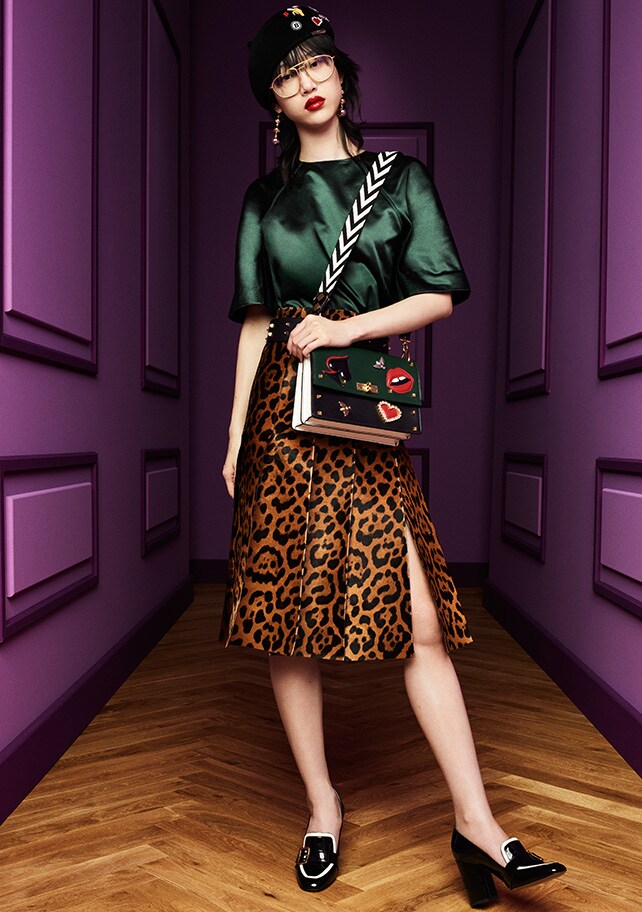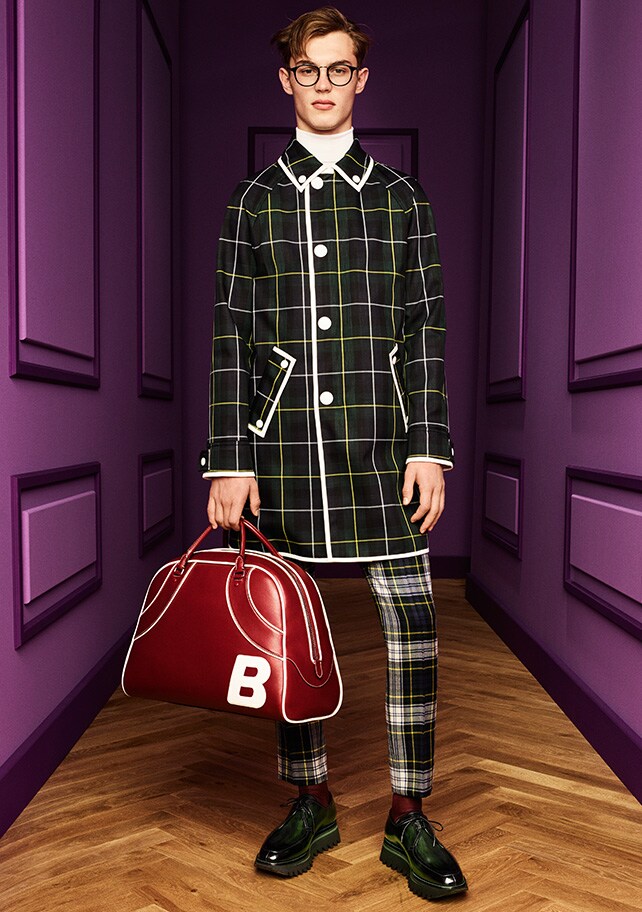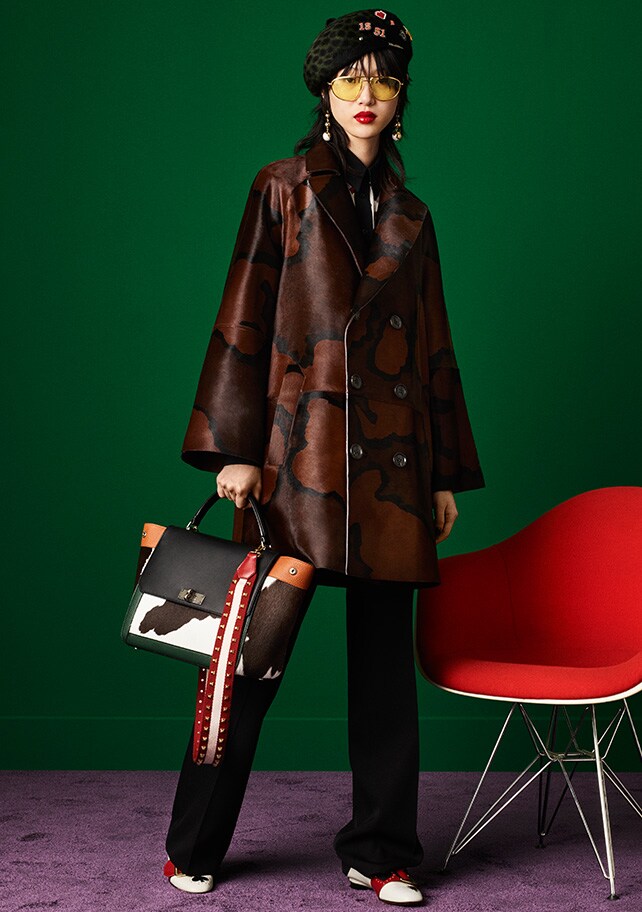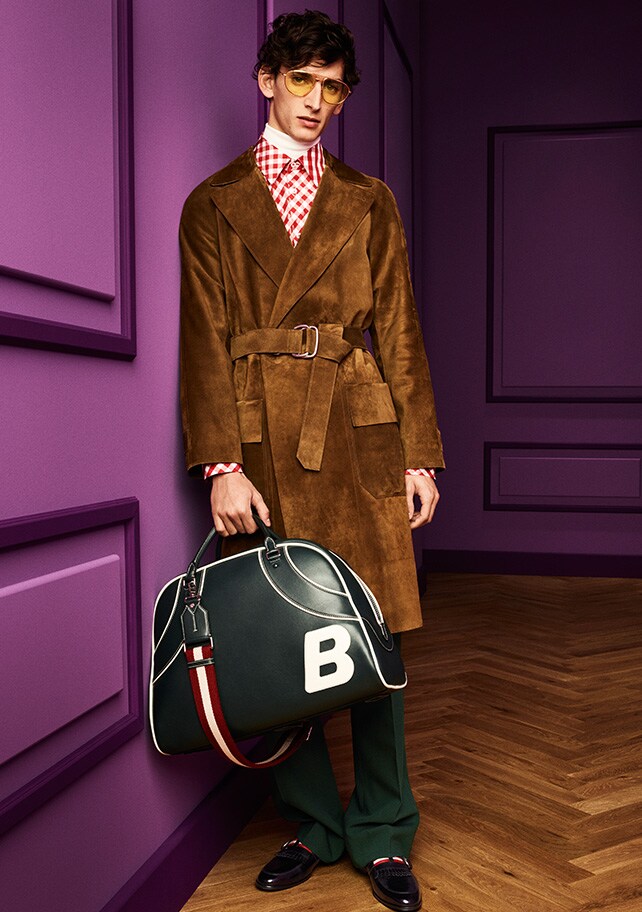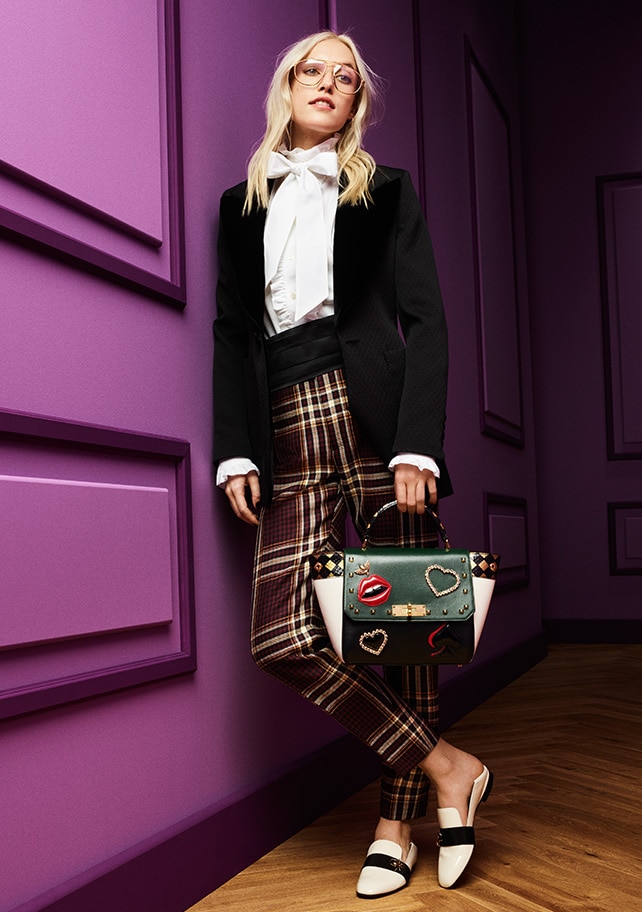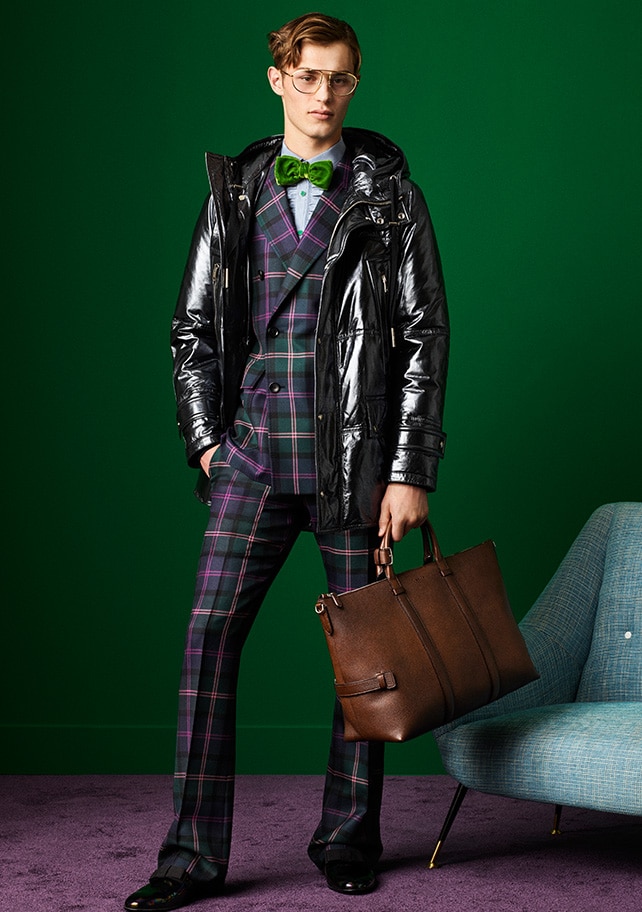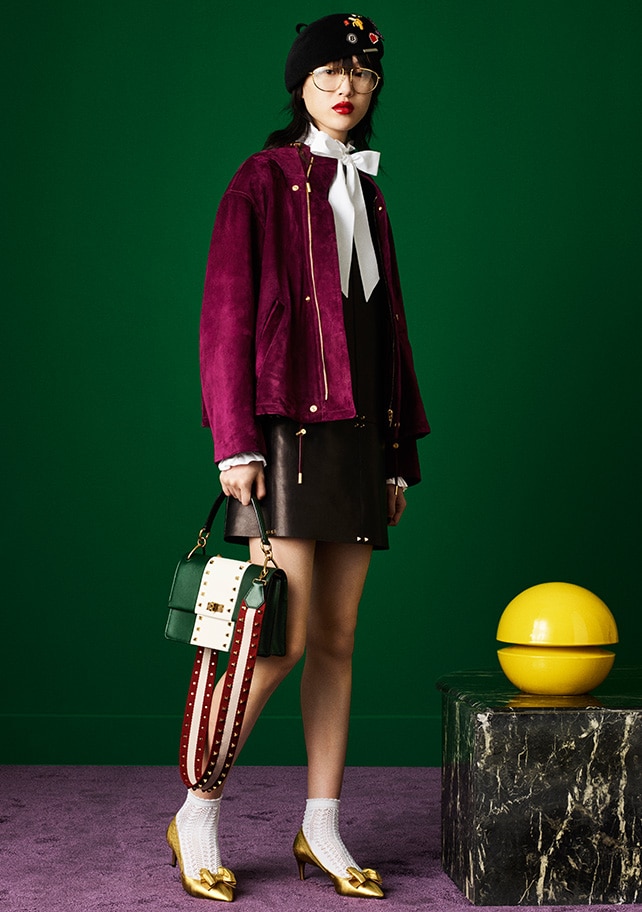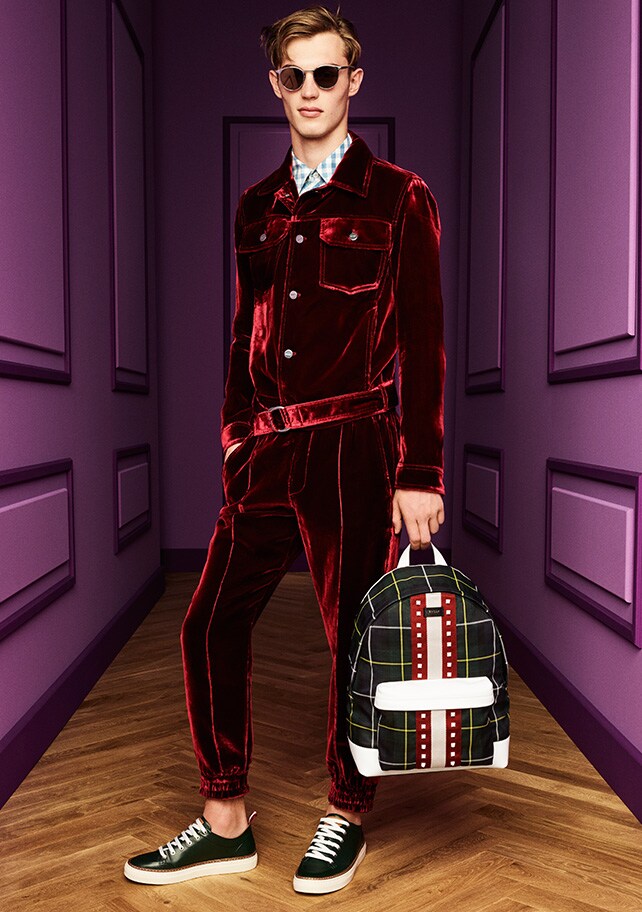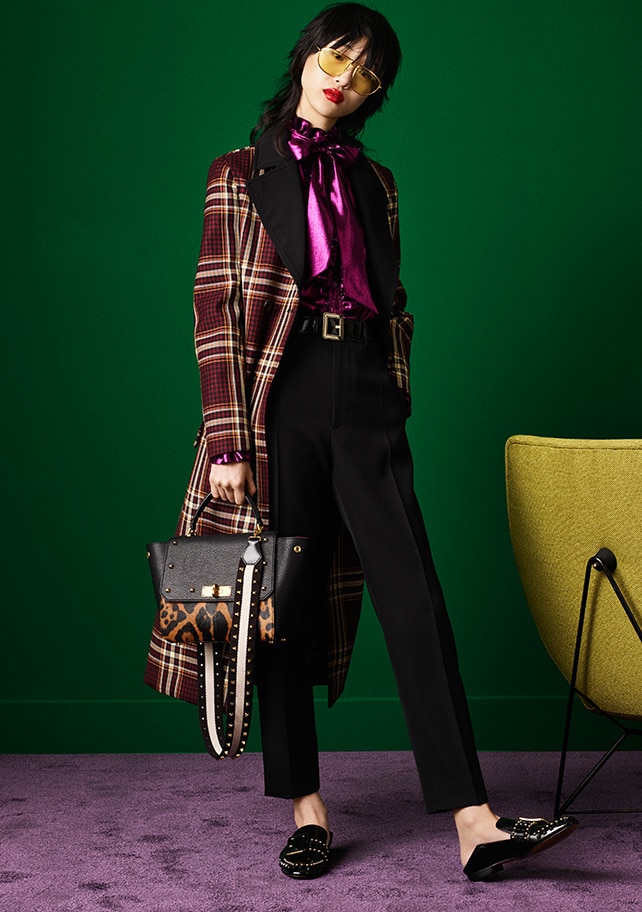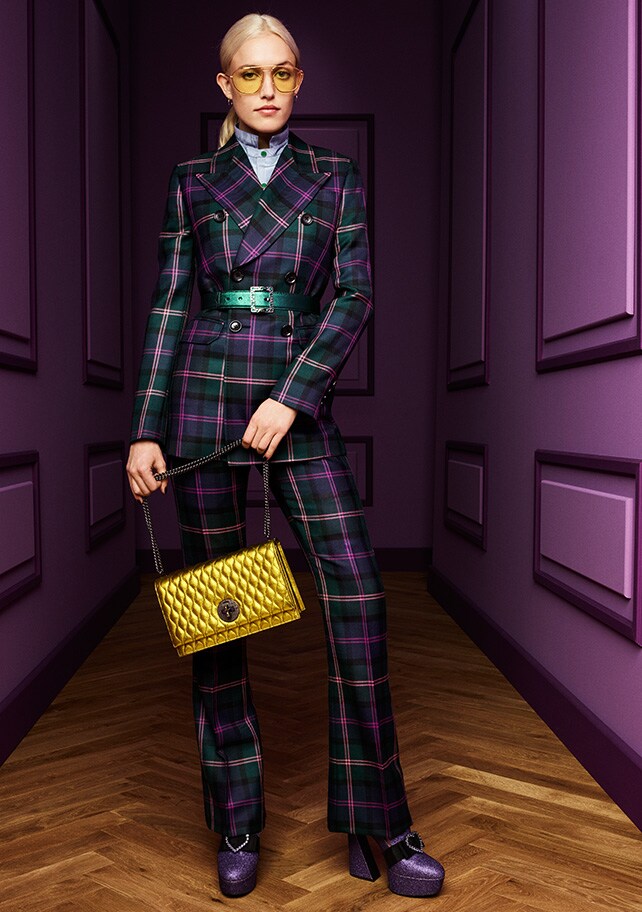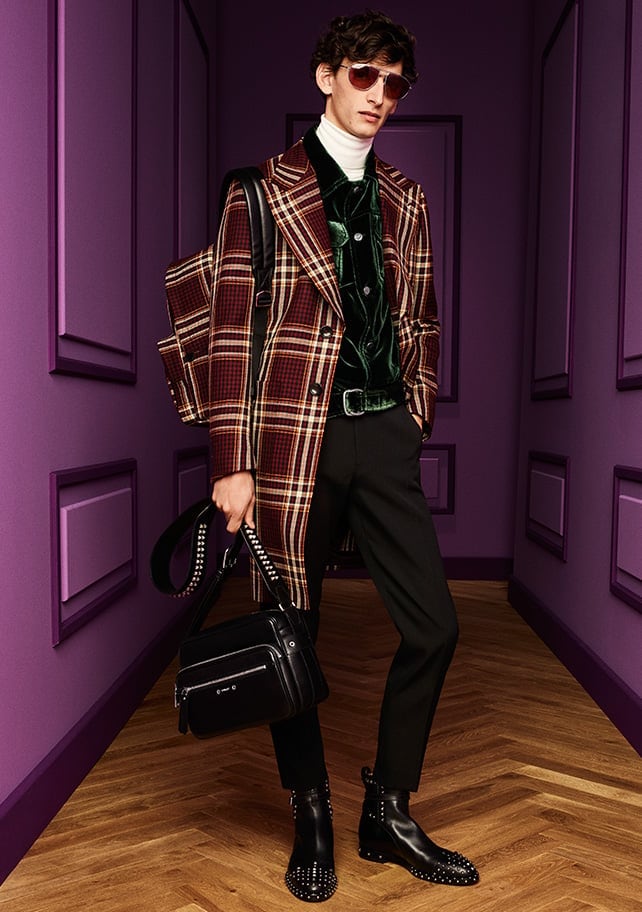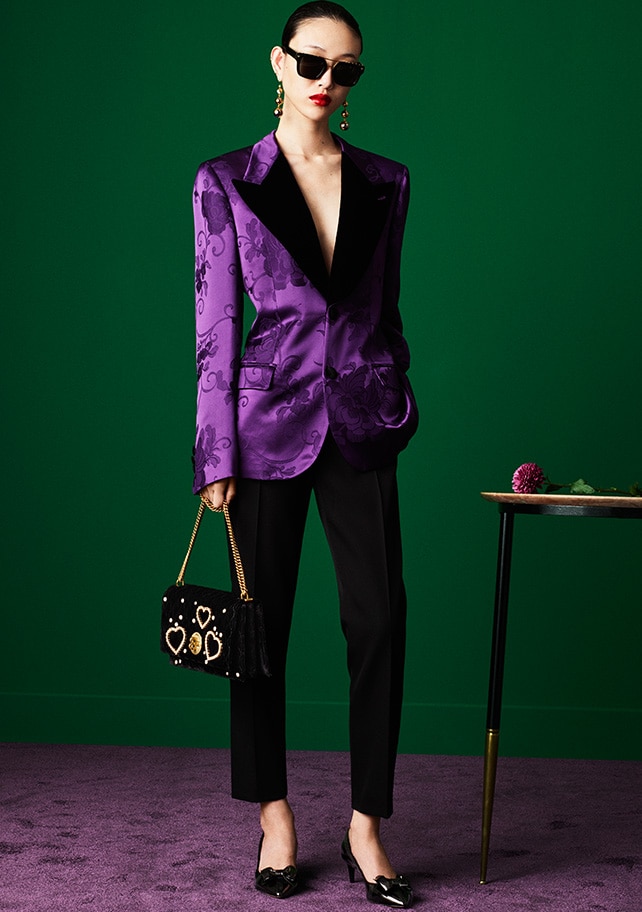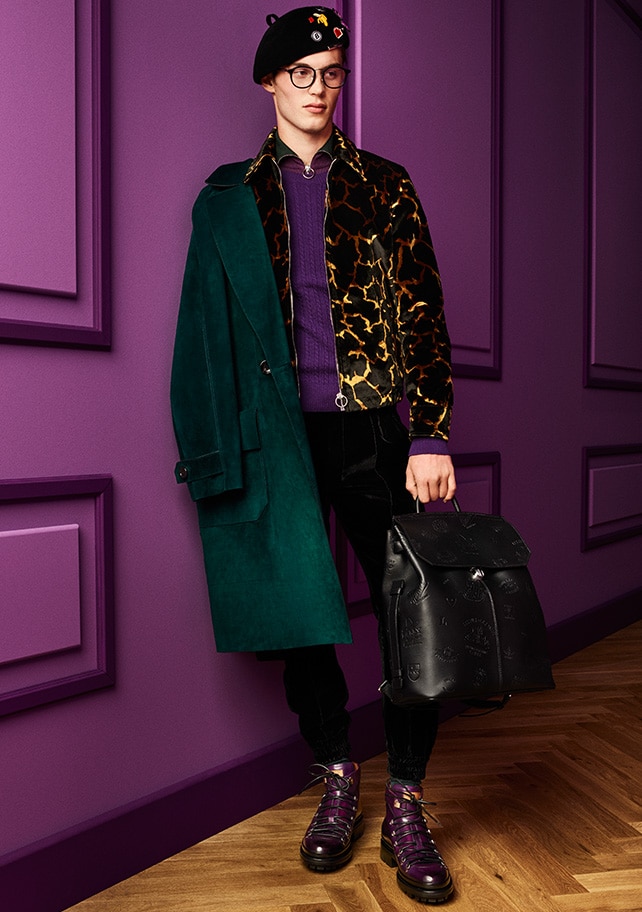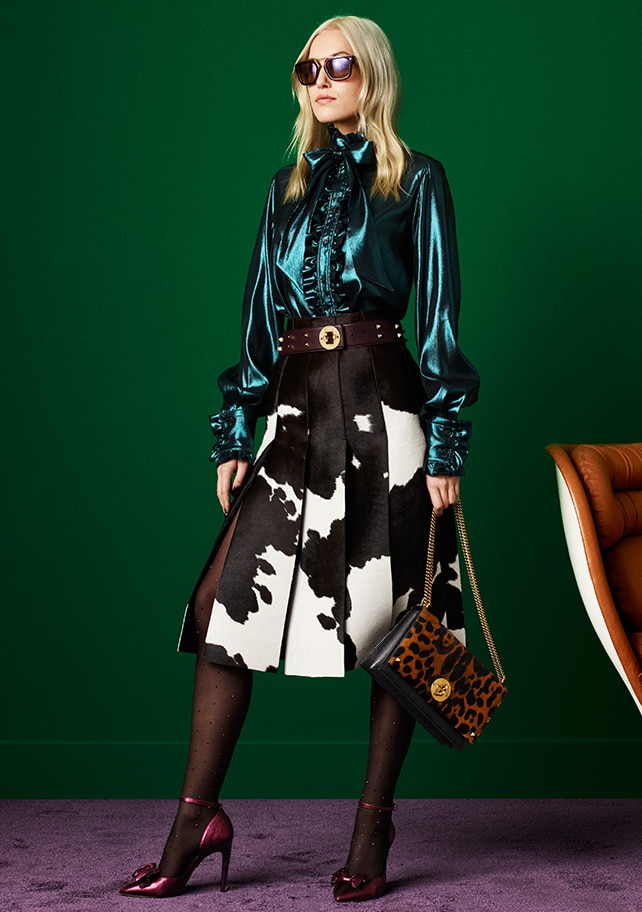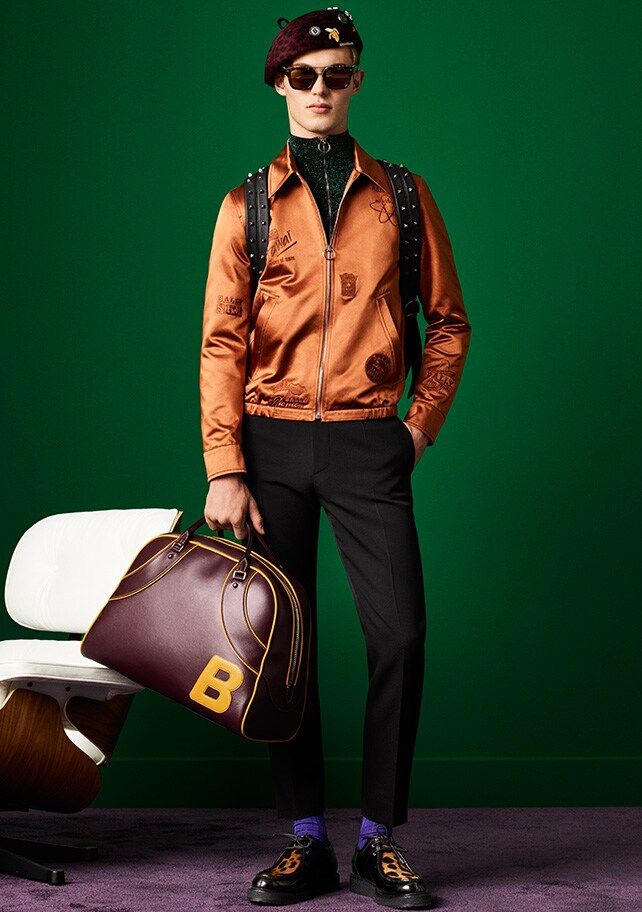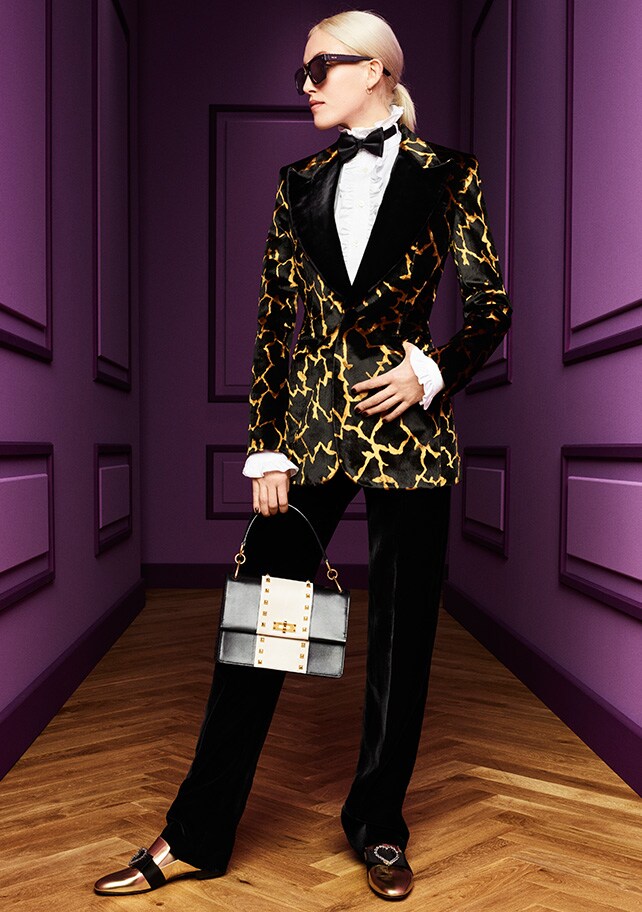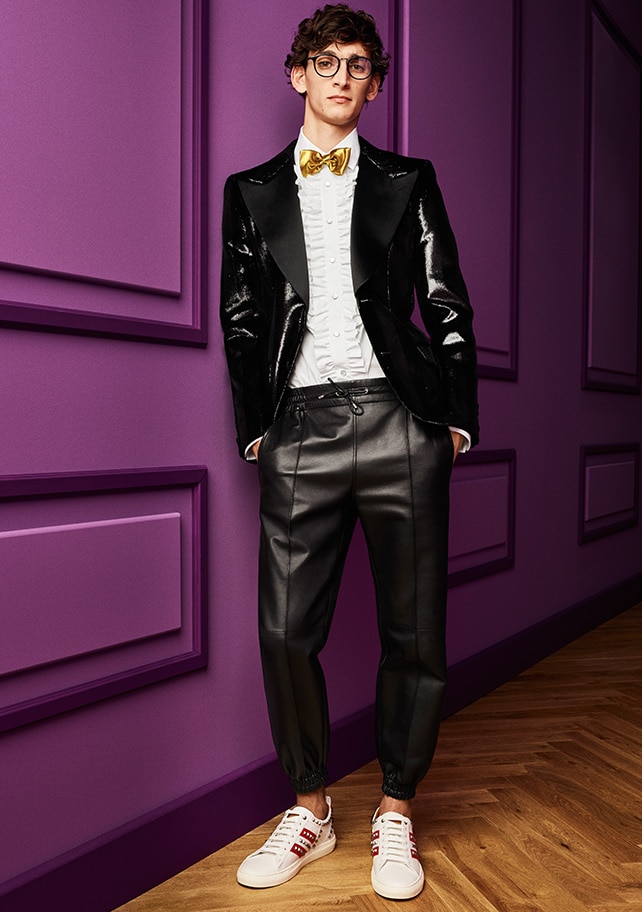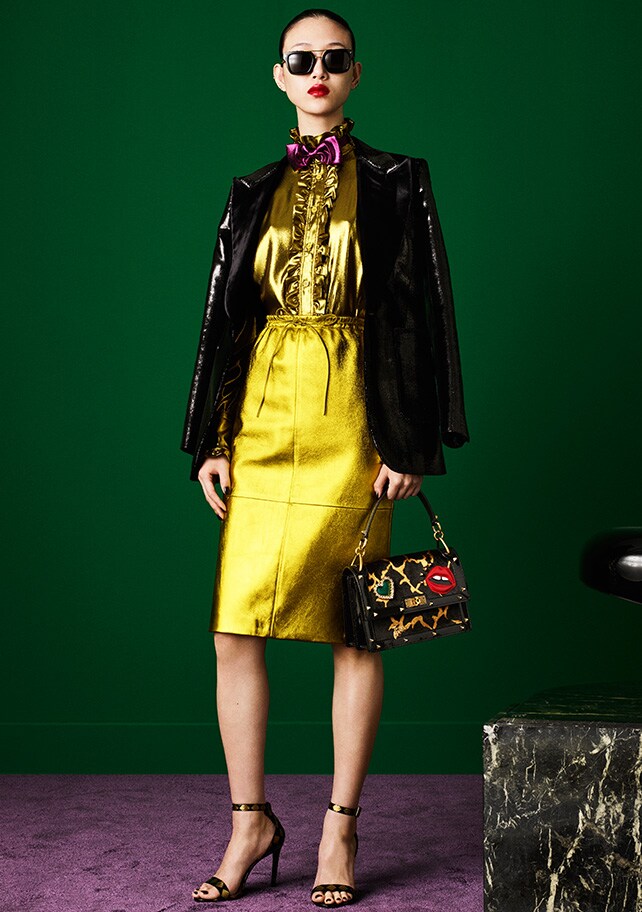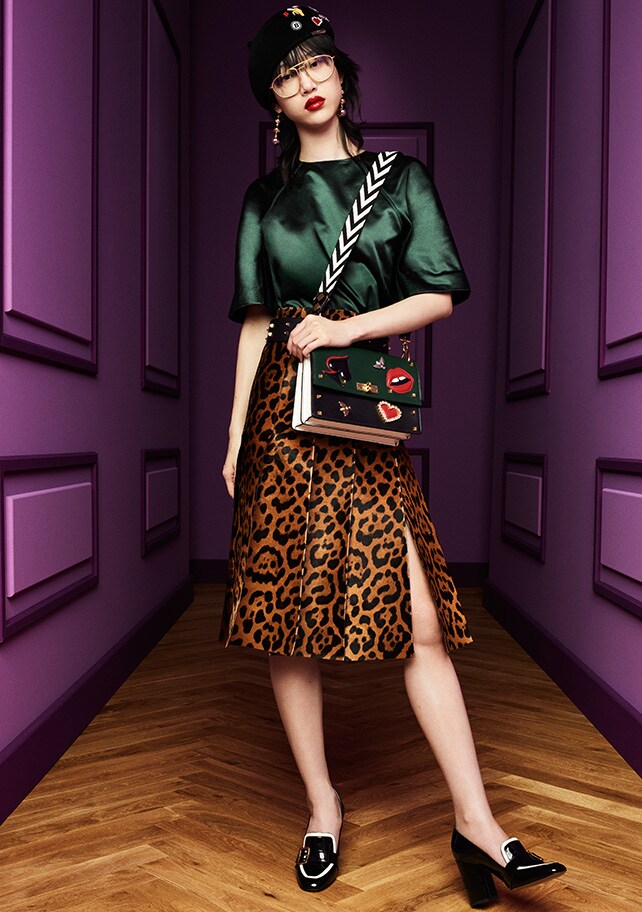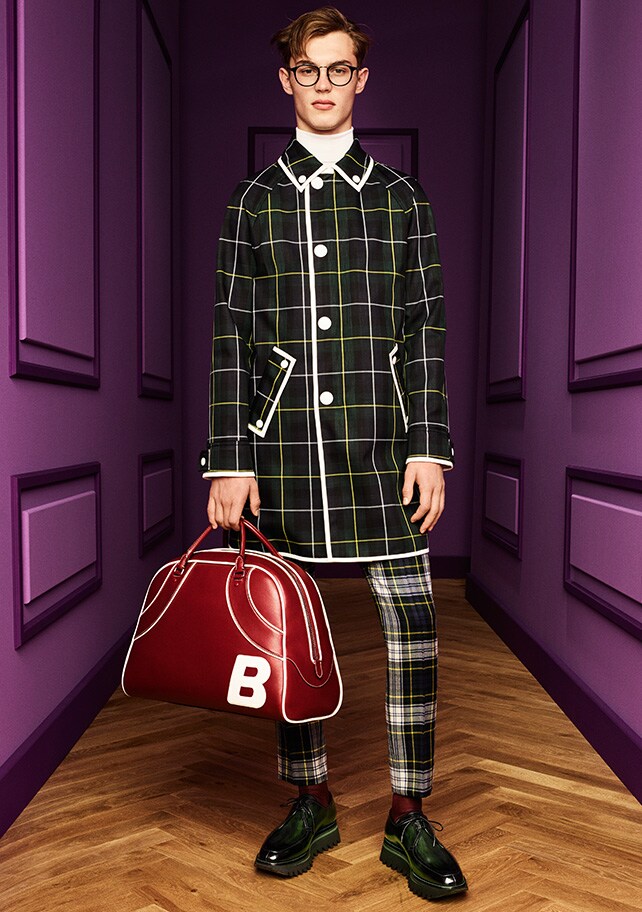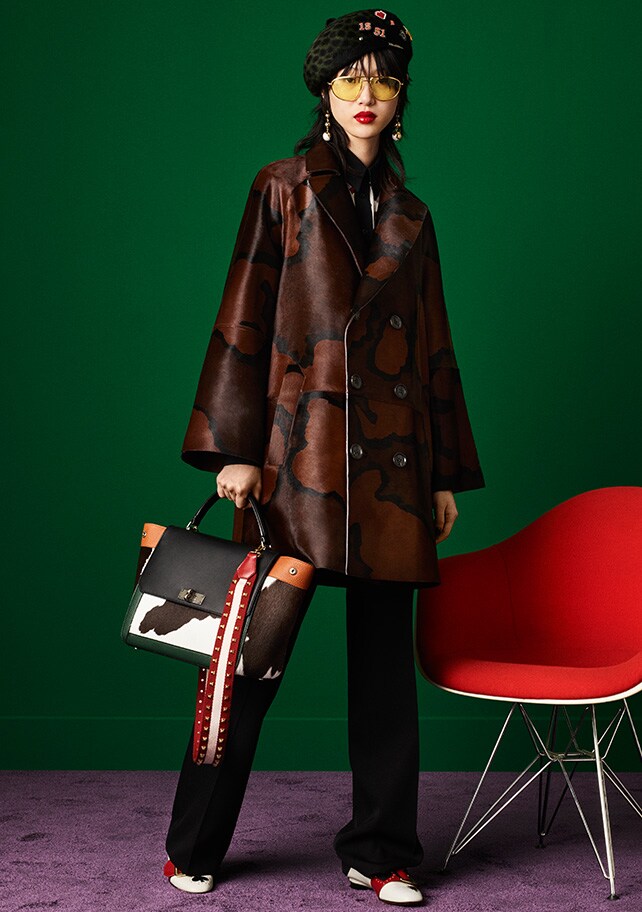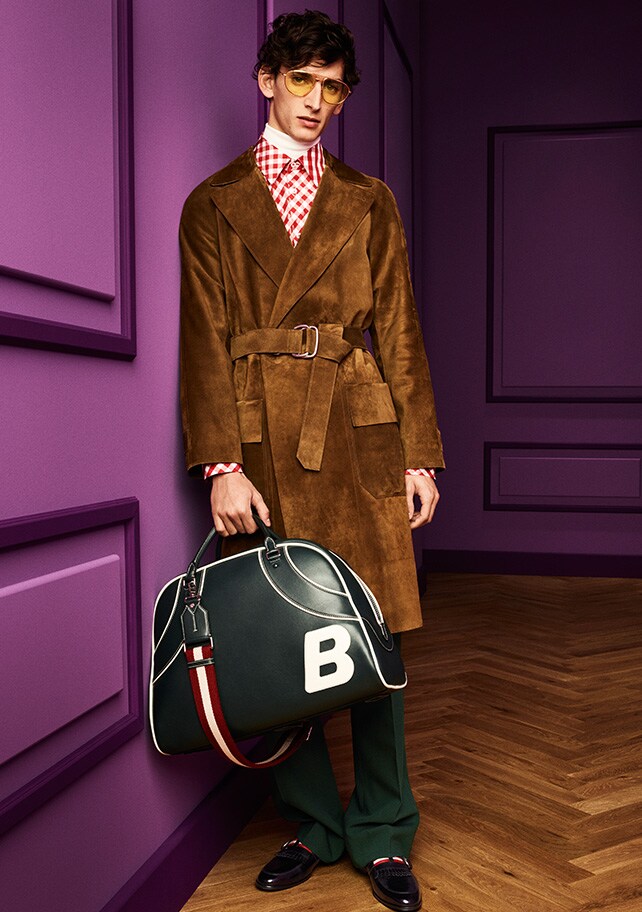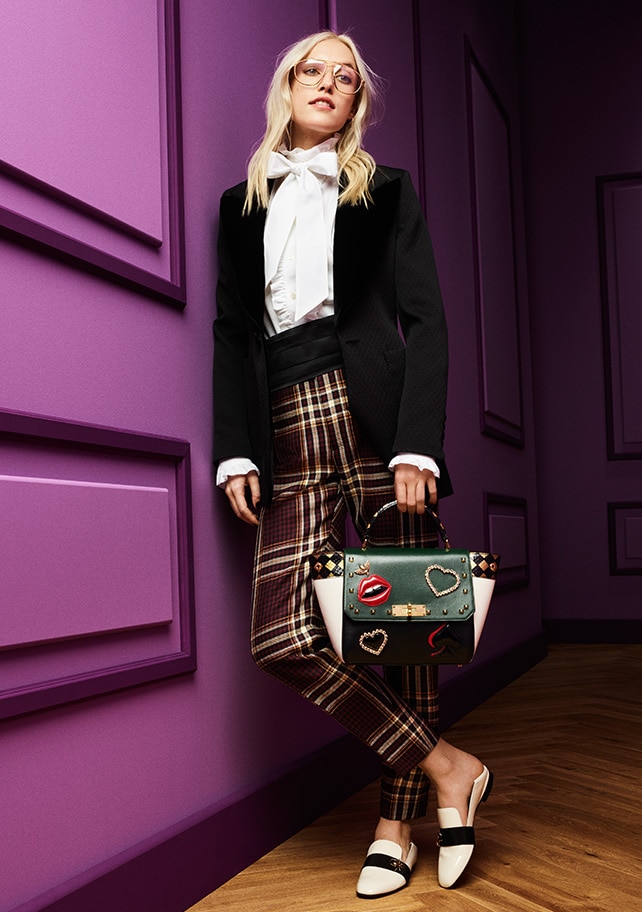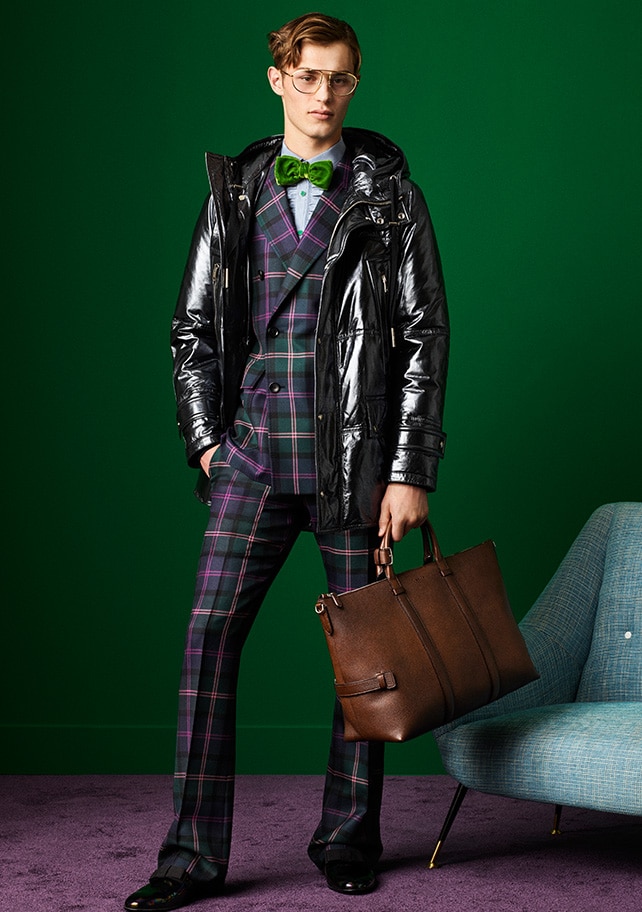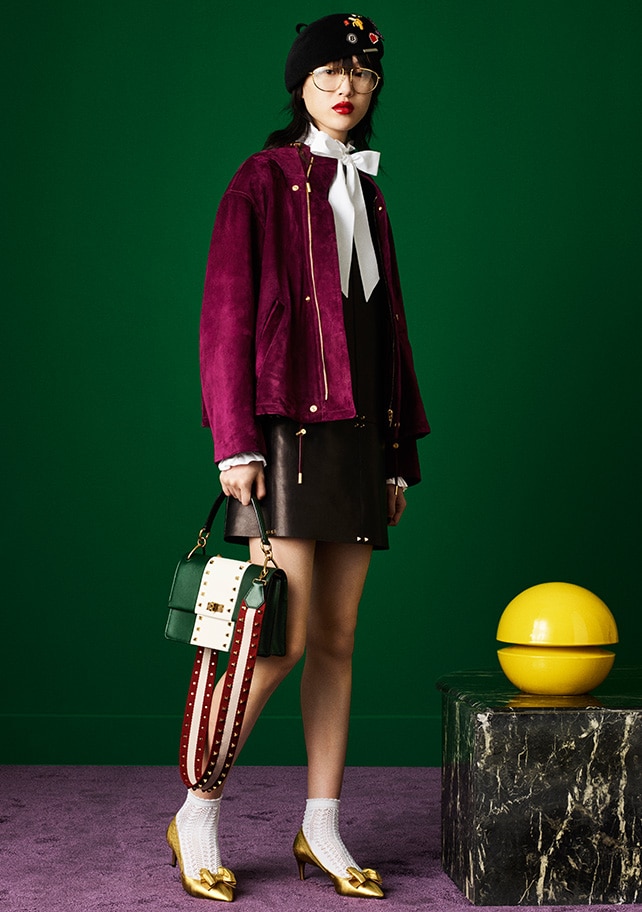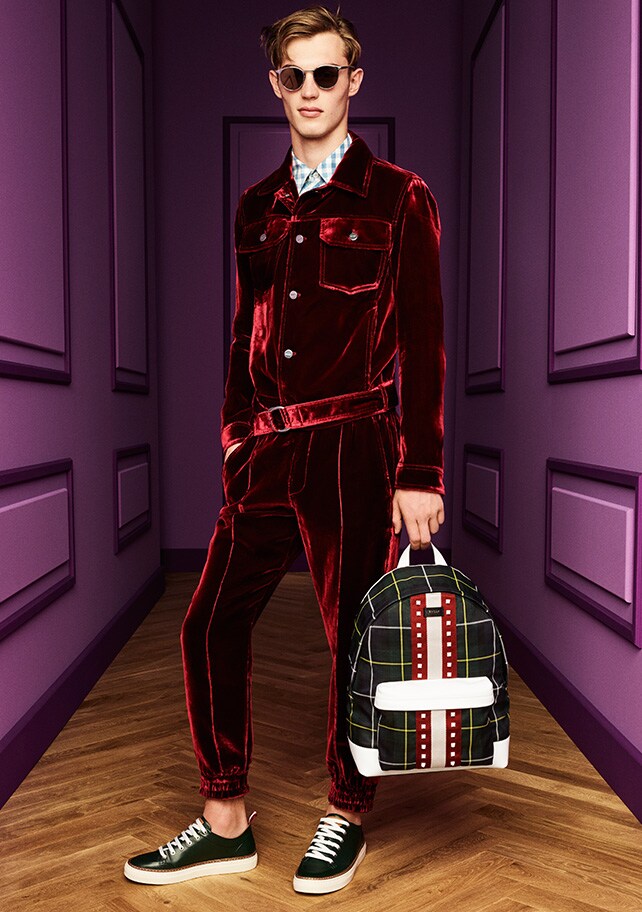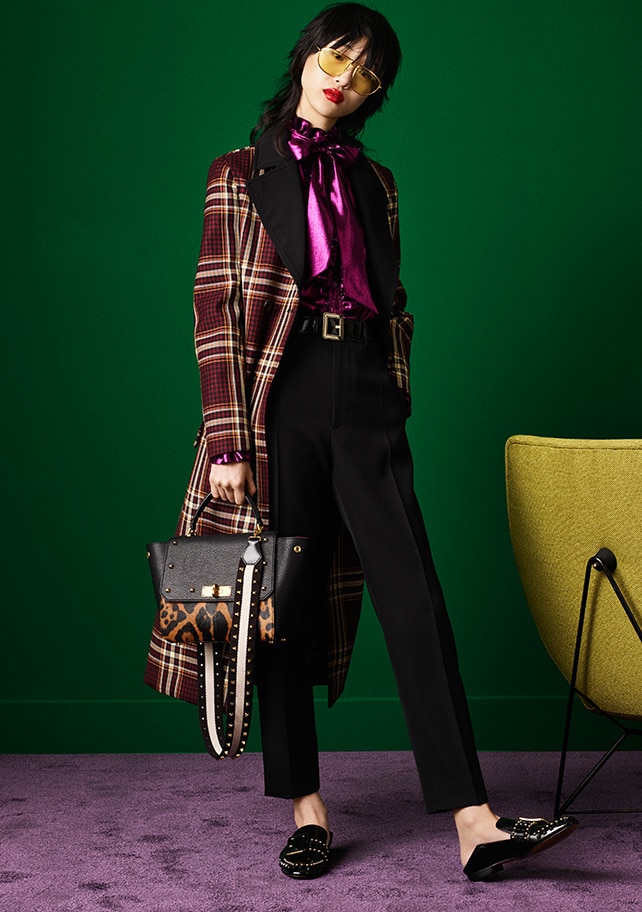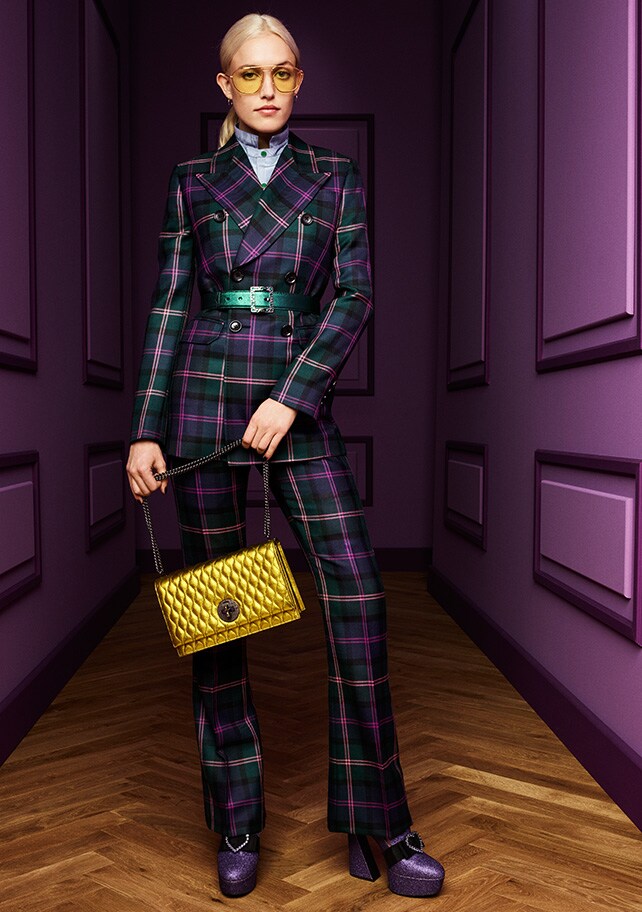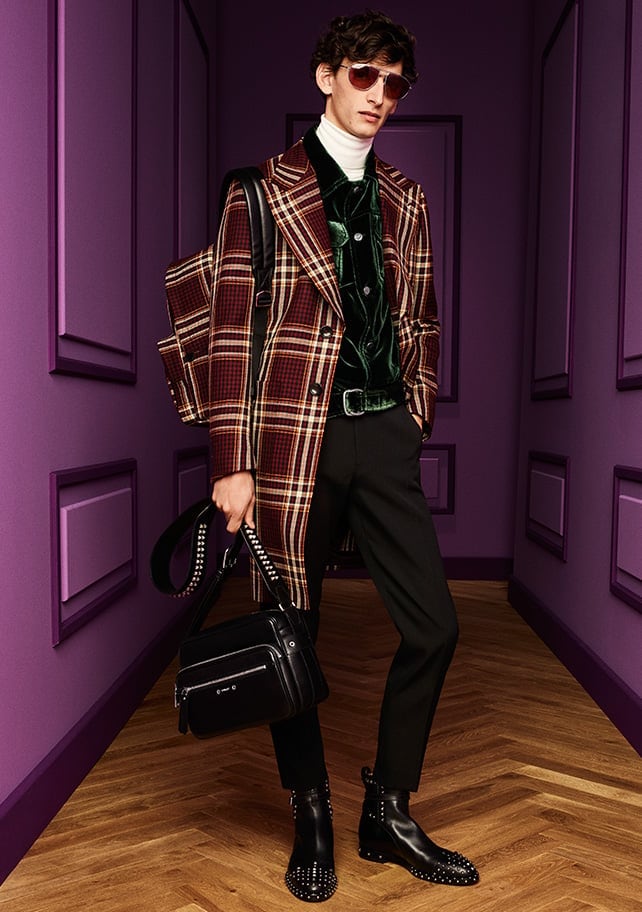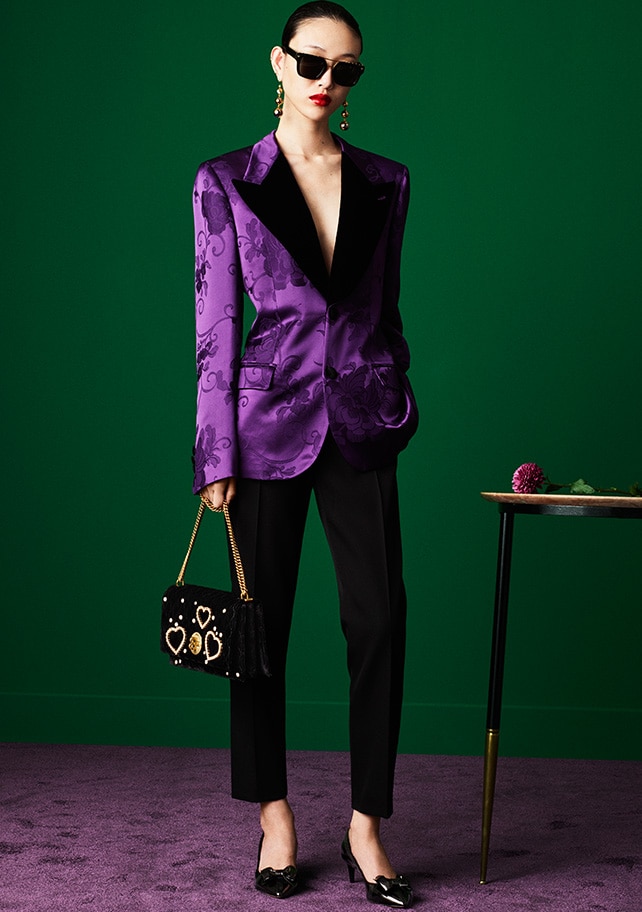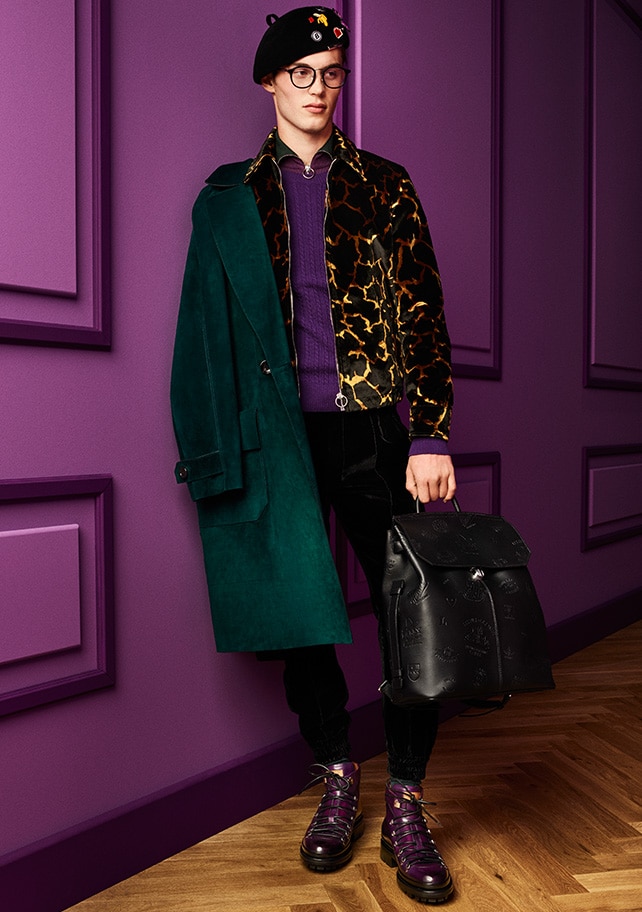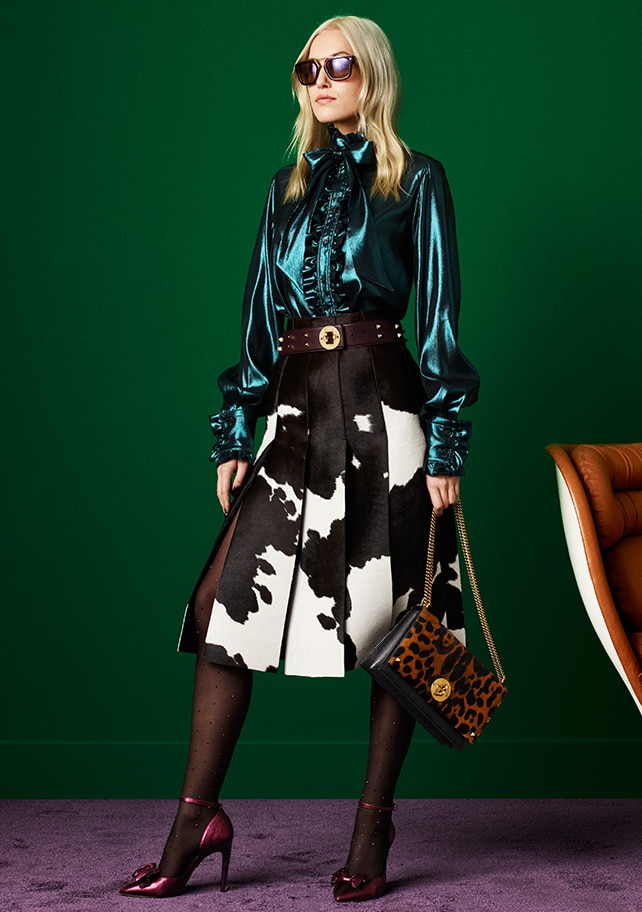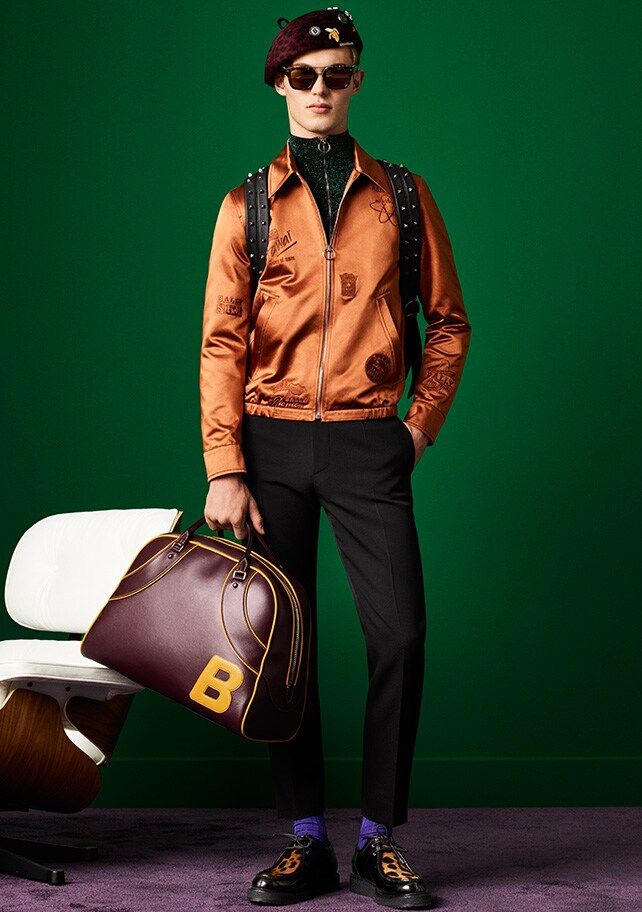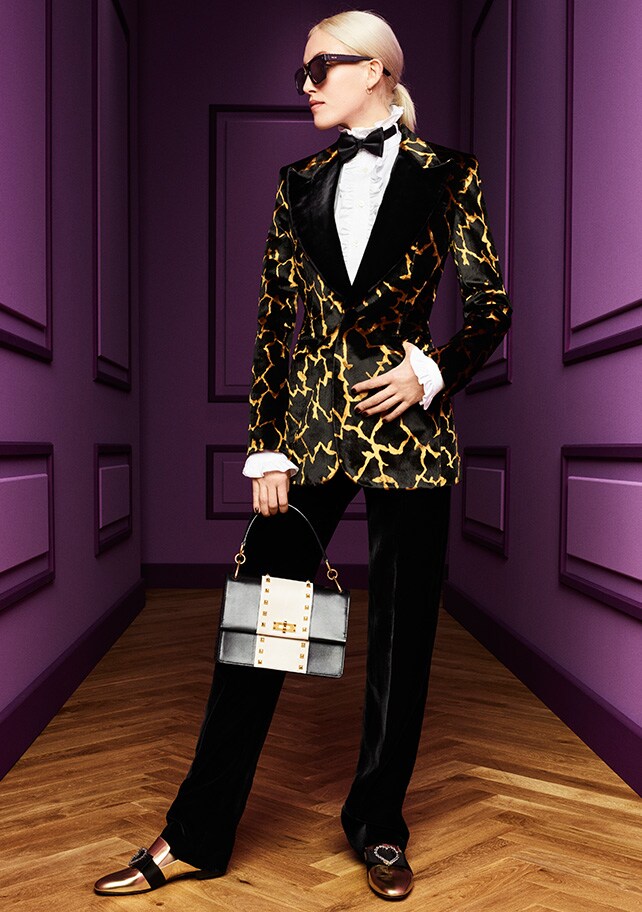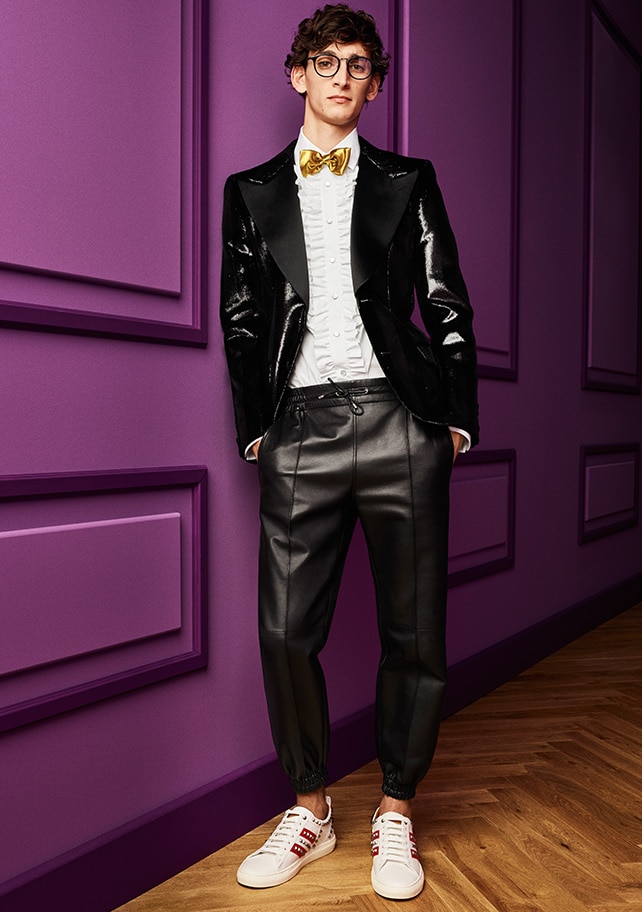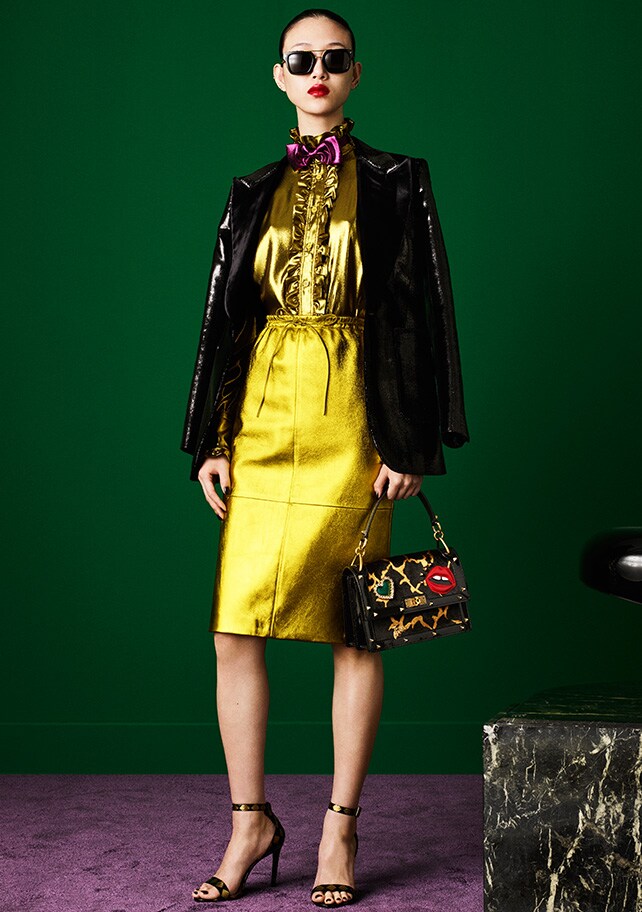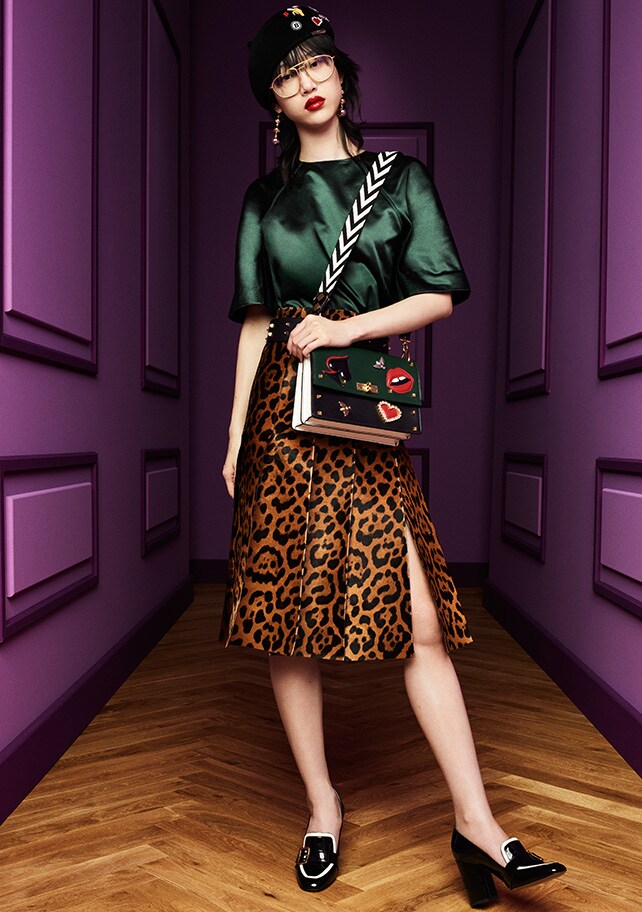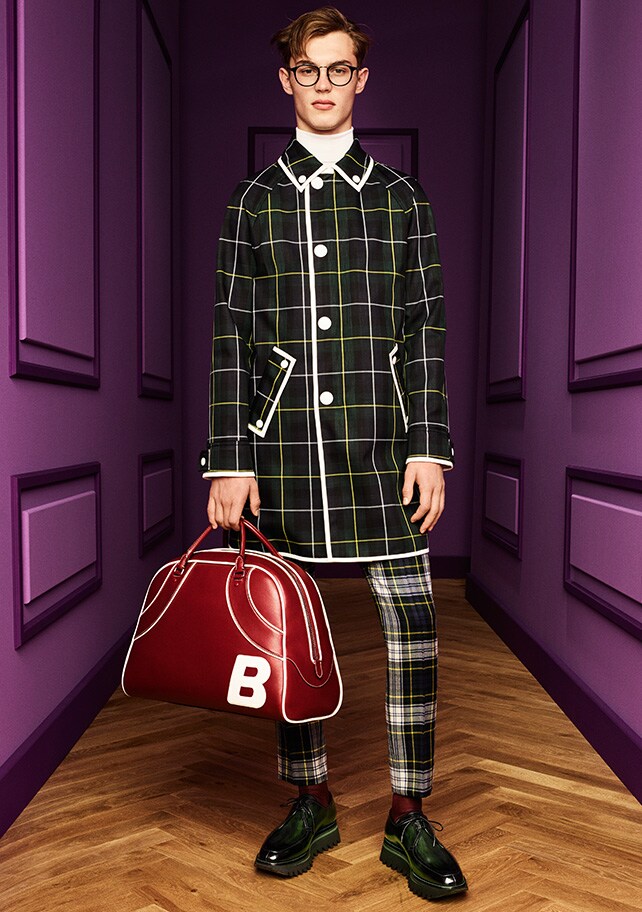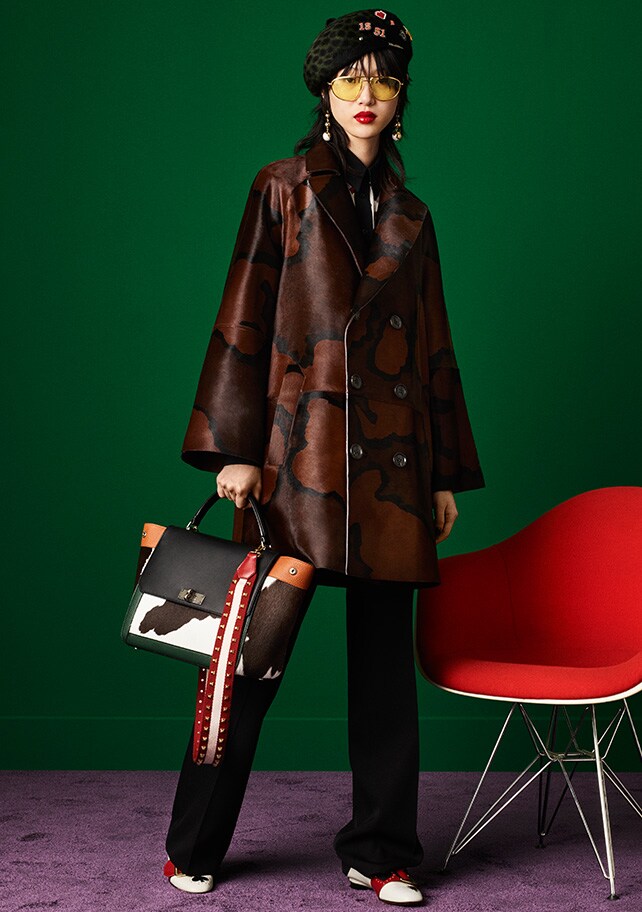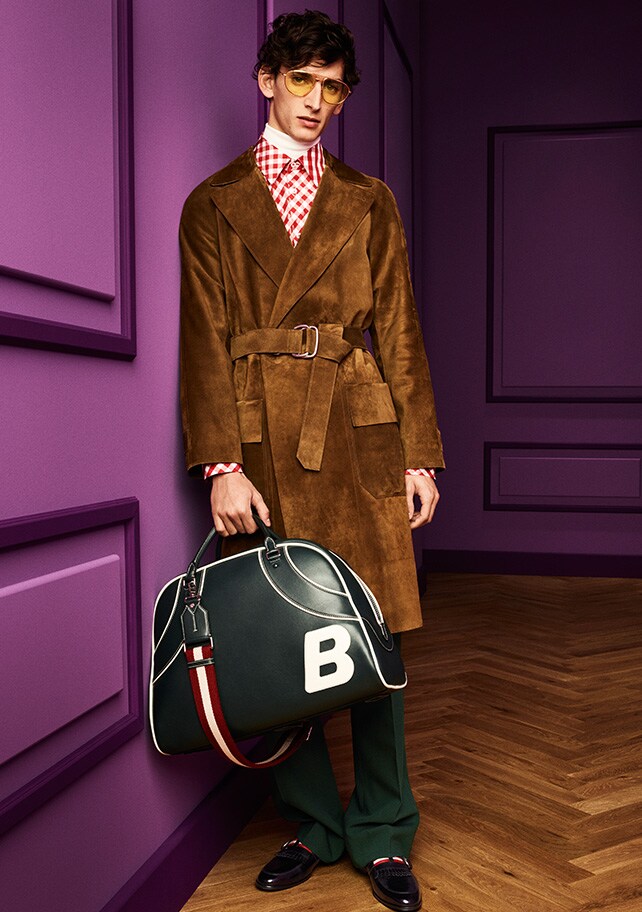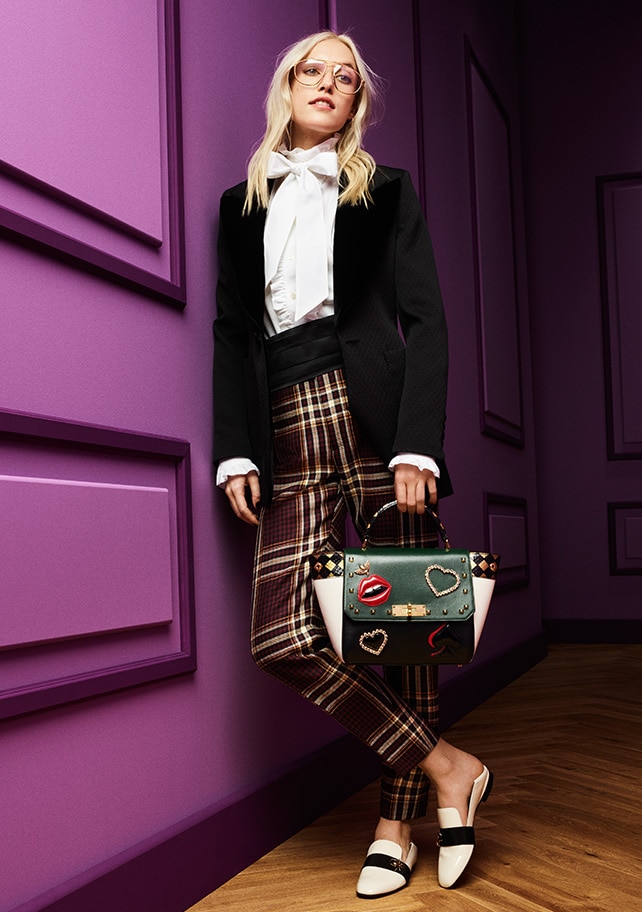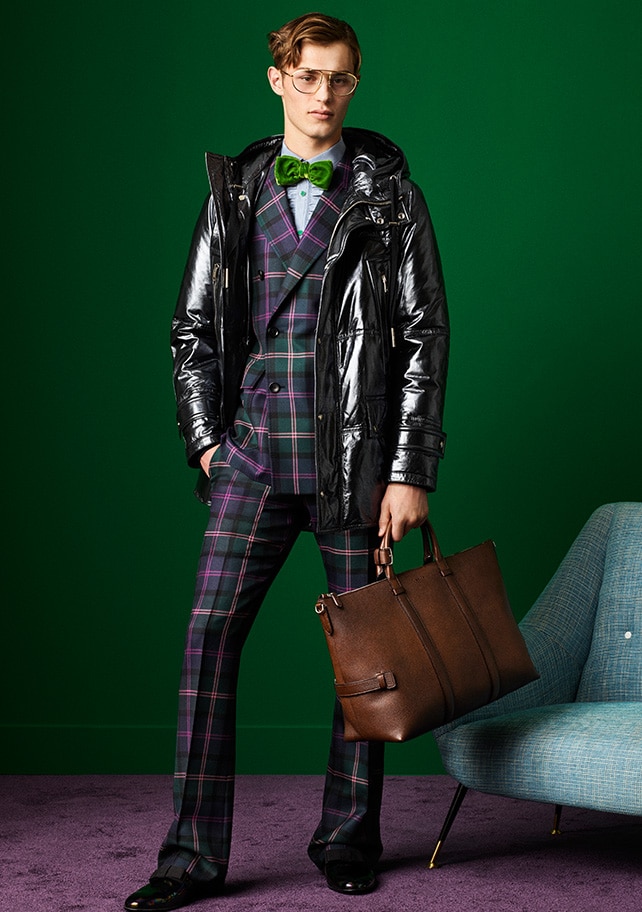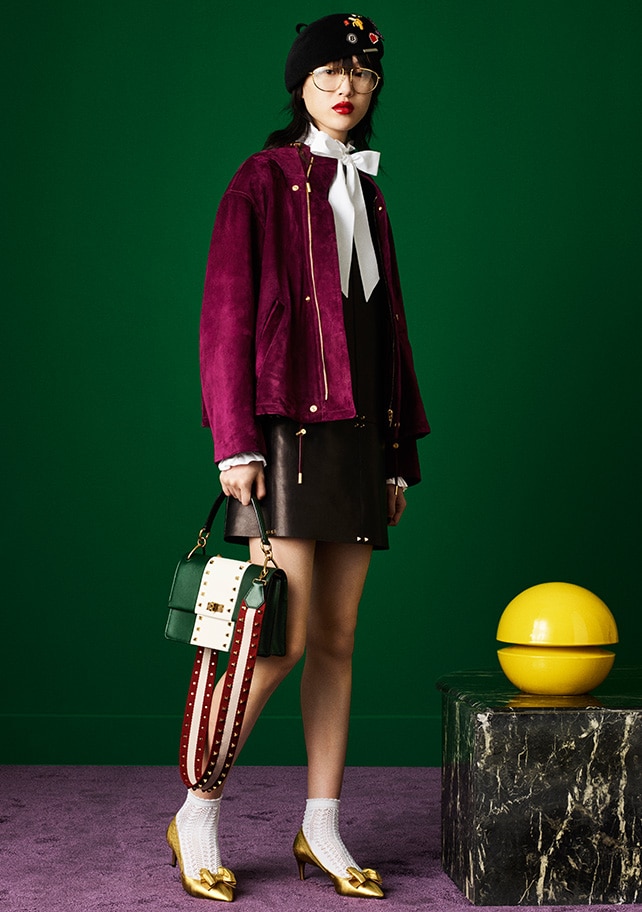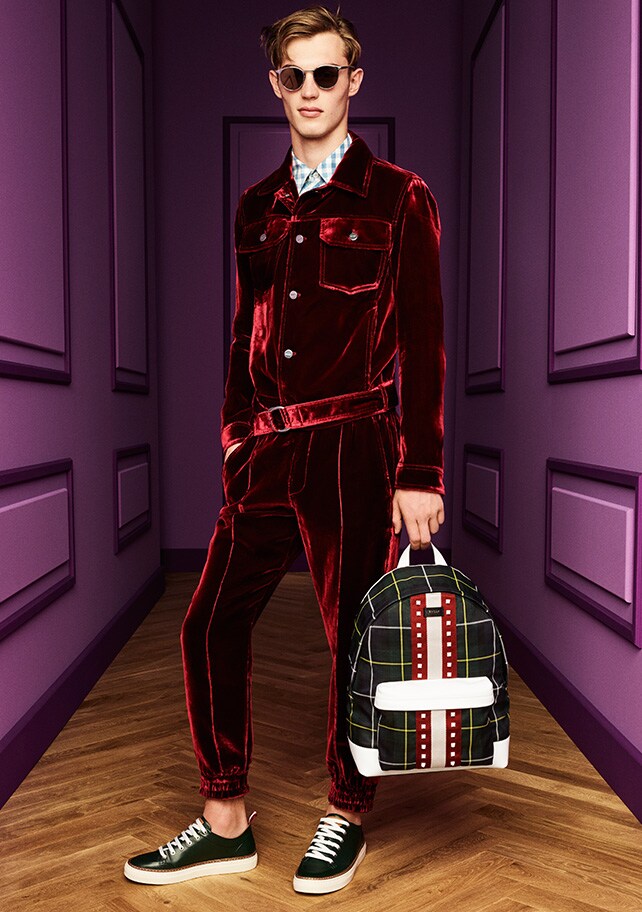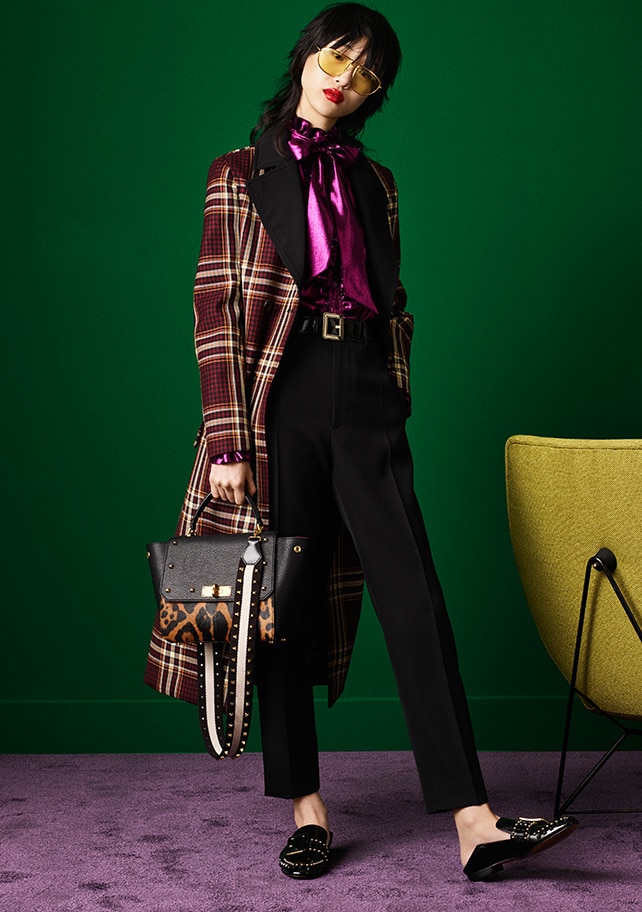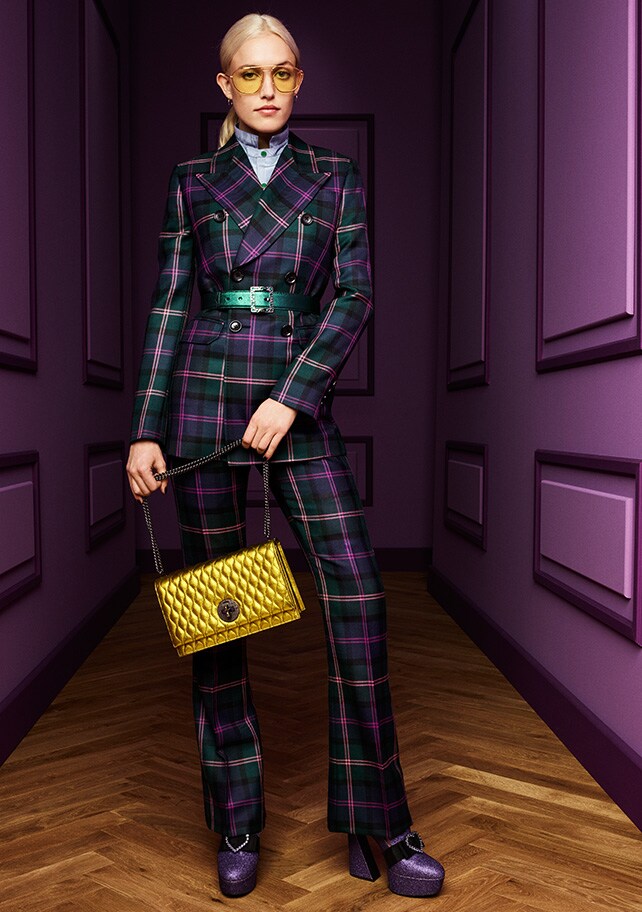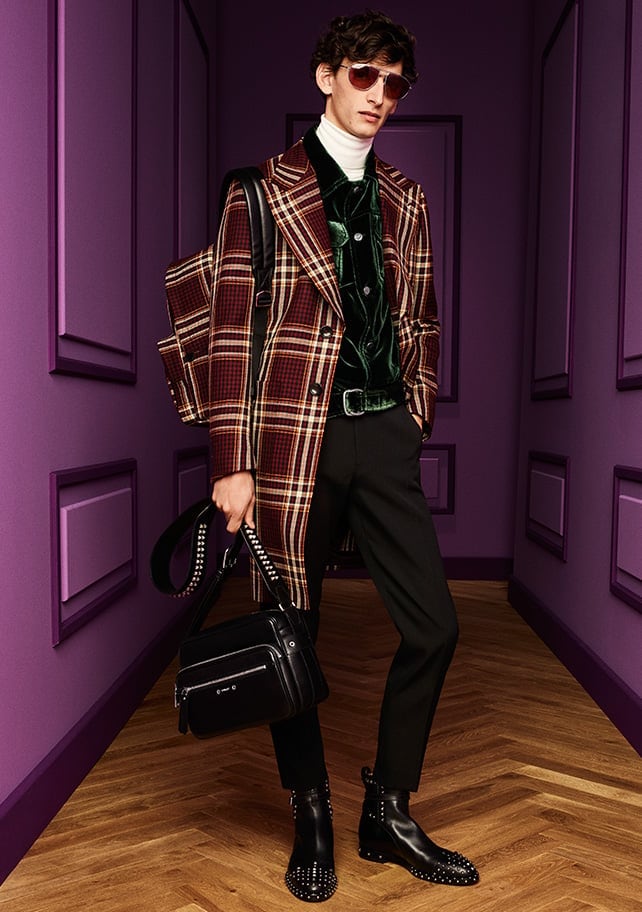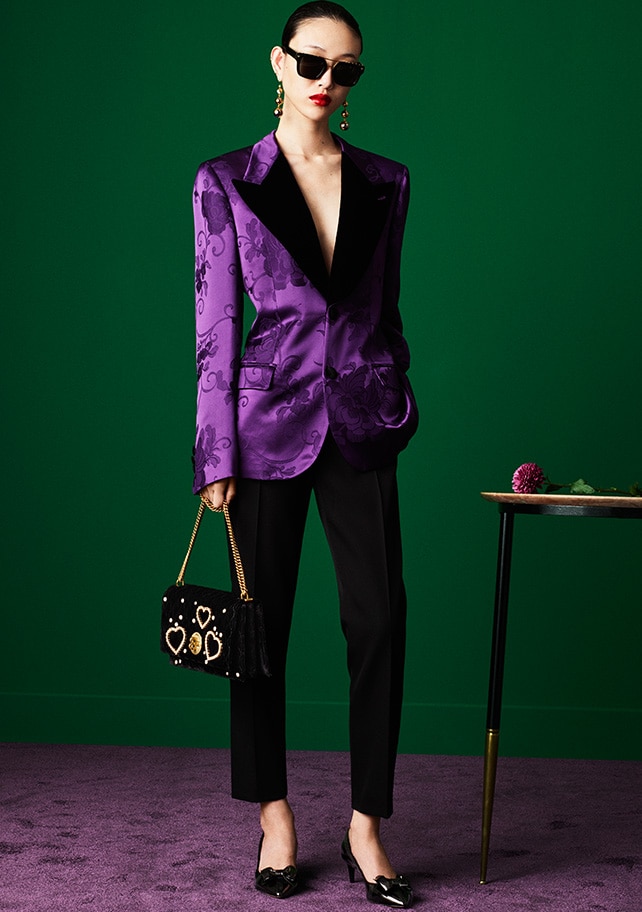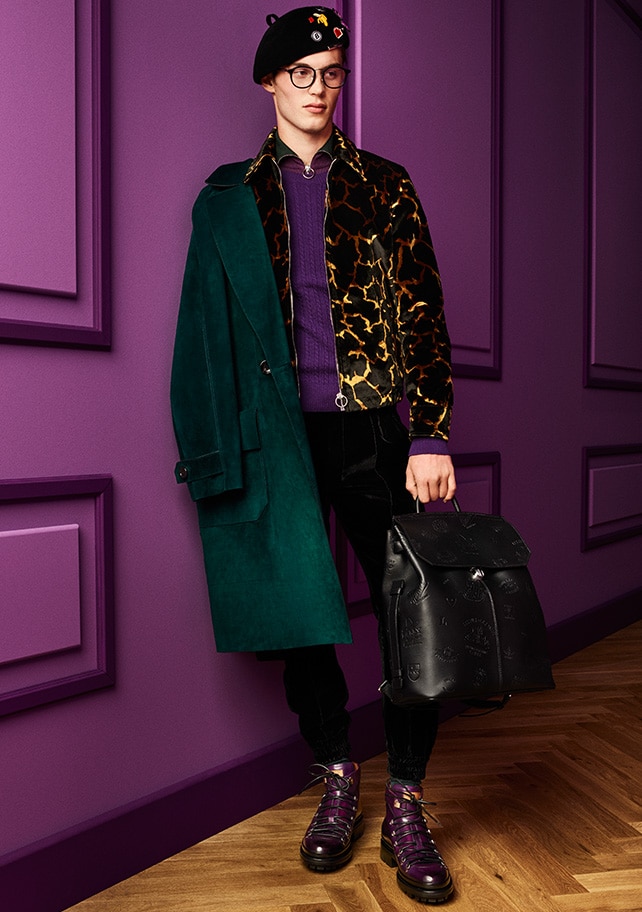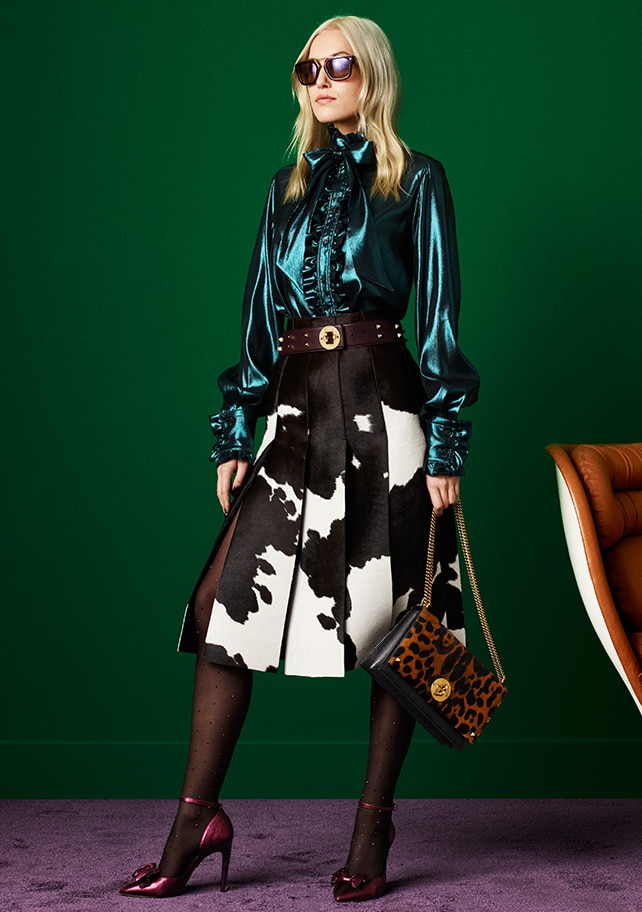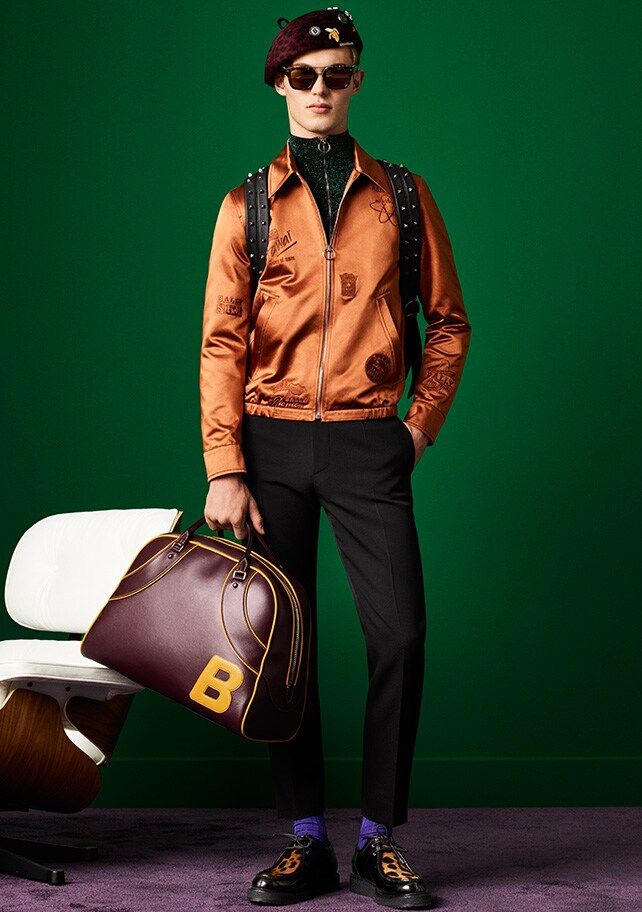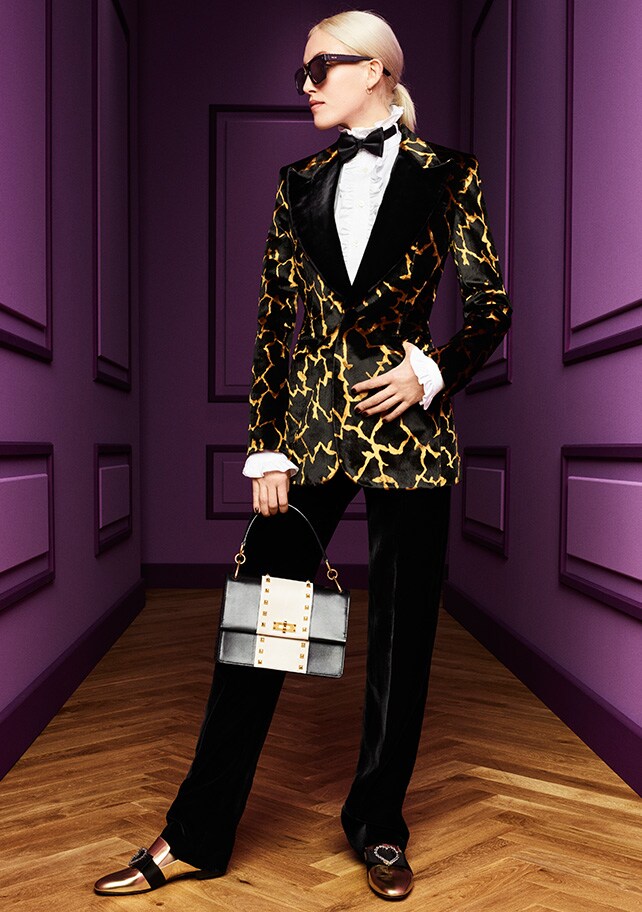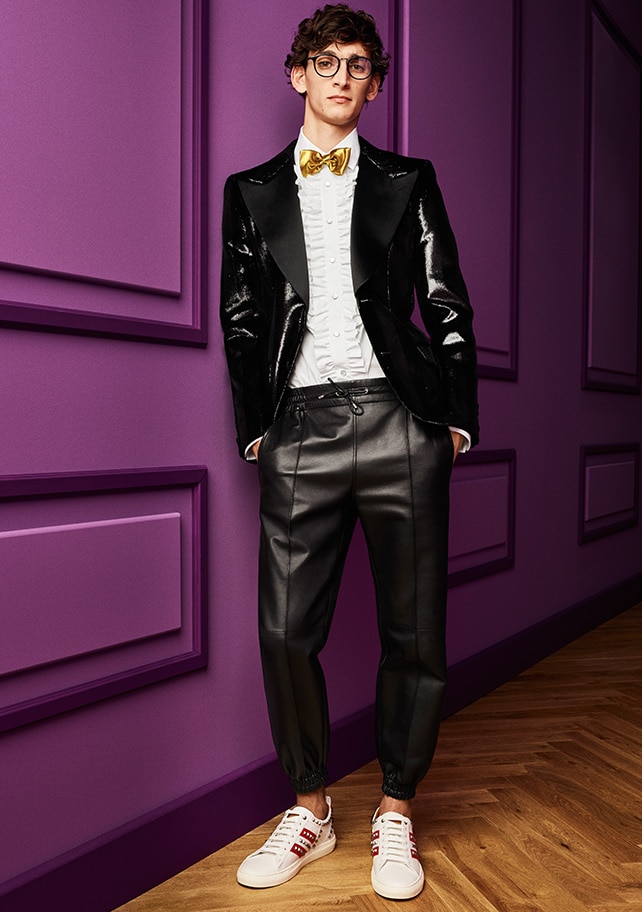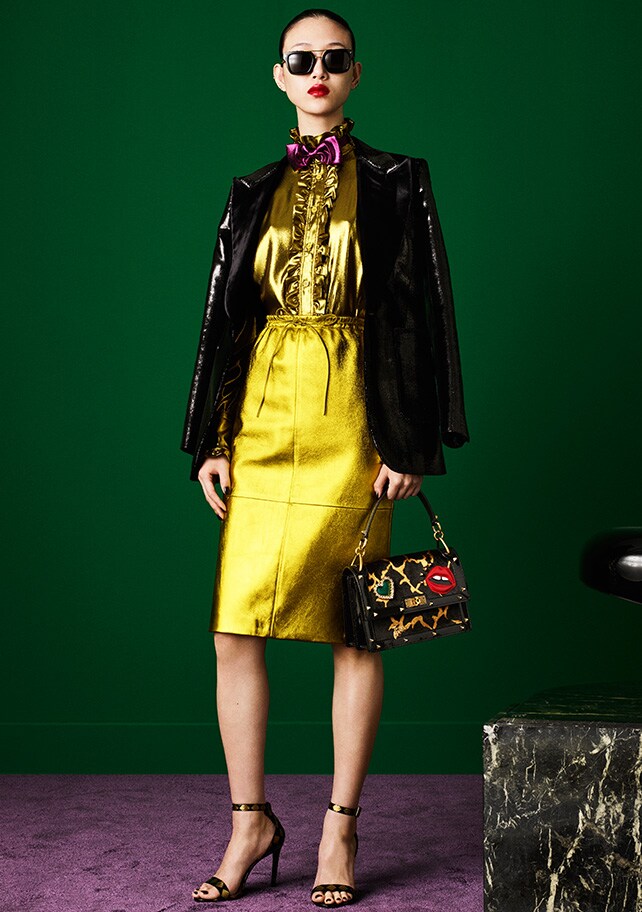 MEN'S
The men's collection contrasts evening dress with a sporty urban feel this season. Hiking boots and sneakers are worn with velvet jackets and bow ties. Backpacks are adorned with archive-inspired prints. 
WOMEN'S
Poker-inspired motifs, Swarovski crystal hearts and opulent animal prints take charge in the women's collection. Bally's classic Janelle shoe is available in two new heel heights proving its versatility.